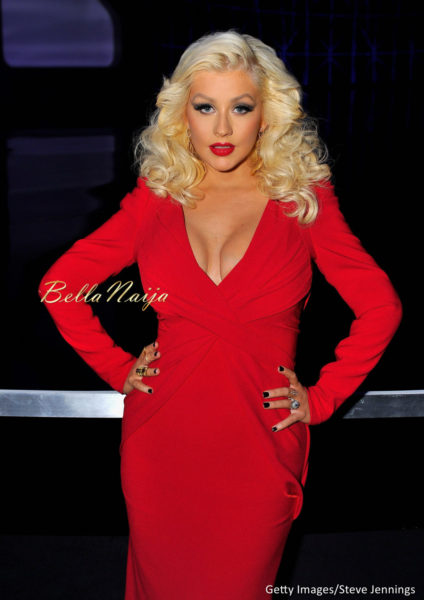 Since giving birth to her baby girl Summer, in August (click here if you missed it) Christina Aguilera has been off the radar but the pop star made her first red carpet appearance last night at the 2014 Breakthrough Prize Awards Ceremony held at NASA Ames Research Center, in Mountain View, California.
The 33-year-old entertainer walked the red carpet with her fiancé Matthew Rutler just three months after giving birth and she looked amazing!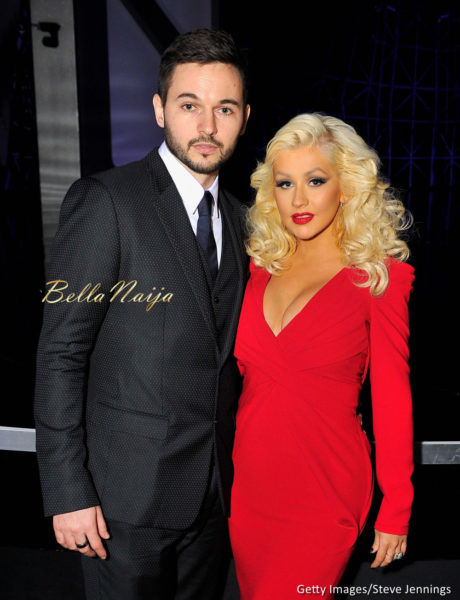 Even though we are yet to see a picture of the baby girl, we love how hard Christina Aguilera has worked on getting off the baby weight.
We also like that she still has a bit of post baby bump but that didn't stop her from stepping out.
For the event she wore a Rubin Singer red plunging neckline dress, a pair of Christian Louboutin shoes, Broken English earrings and ring as well as a Loree Rodkin ring.
Photo Credit: Getty Images/Steve Jennings