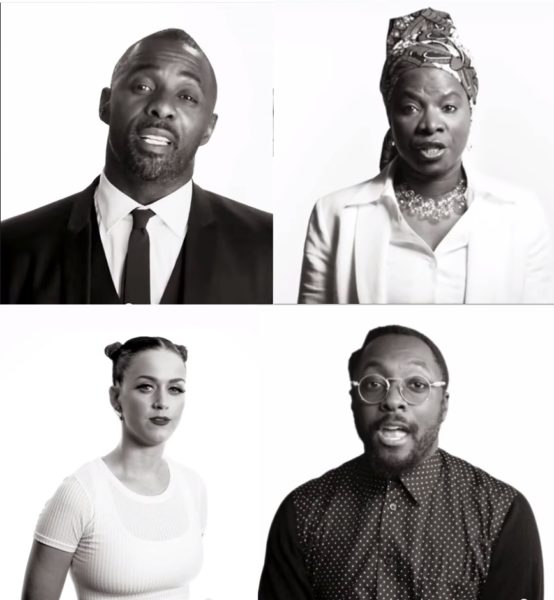 UNICEF officially launched the John Lennon inspired #IMAGINE project a few days ago and a lot of music stars from around the world, including Don Jazzy, were invited to perform together at the event (click here if you missed it).
UNICEF has now released the official video for the campaign and it features cameo appearances from more than 100 stars including musicians, actors, celebrities, sports figures, dignitaries and children's choirs.
To celebrate the 25th anniversary of United Nations' Convention on the Rights of the Child, UNICEF has teamed up with Yoko Ono and David Guetta to assemble a star cast to cover John Lennon's beloved "Imagine" for what they're calling the #IMAGINE Project.
Among them were Katy Perry, Adam Lambert, Craig David, Suki Waterhouse,  Dianna Agron, Nina Dobrev, Cody Simpson, Idris Elba,  Nicole Scherzinger, David Arquette, Seth Green, Taye Diggs, Rumer Willis, Priyanka Chopra, Taye Diggs, Will.i.am, Angélique Kidjo, Daniela Mercury, Yuna Kim, Courtney Cox and Lance Bass singing the song alongside clips of Lennon performing it.
Check on it!