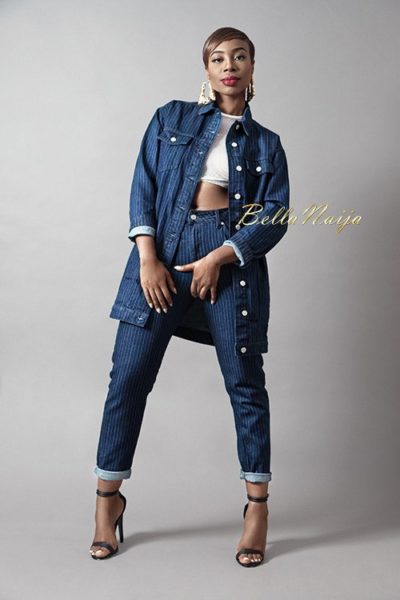 Maria Okanrende, co-host of the 'Morning Rush' show on the Beat 99.9FM is also an actress for MTV drama 'Shuga' as well as being a compere for a number of events.
Maria, who plays 'Foye' on 'Shuga' has released new (gorgeous) promo pictures as she works on releasing her very own personal blog.
Maria says her 3 favourite things are food, fashion and music; and her favourite artist of all time is Tupac Shakur. She infuses his style in two of her promo pictures while opting for a glam look in the others.
Check on it!
Credit:
Photographer: Mudita Aeron
Makeup artist: OTS Beauty
Stylist: Viennty