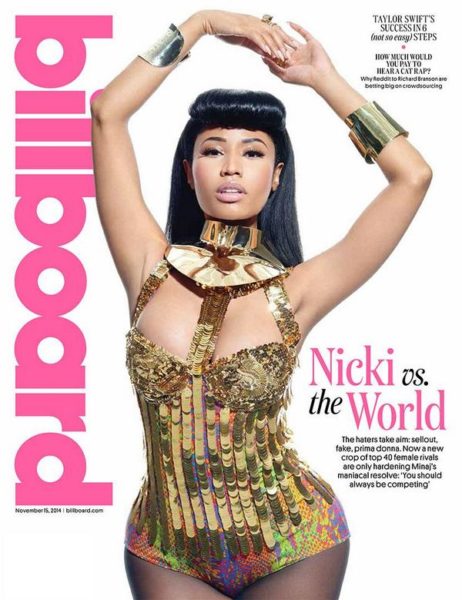 Nicki Minaj has curves for days!!!
The female rapper covers the latest issue of Billboard music magazine wearing a gorgeous gold corset and a gold metal plate neck-piece.
The tagline for this issue is 'Nicki vs. the World' and that sounds about right. She talks to the magazine about having to work extra hard in the music industry, topping chats, her long term goals of world domination and more.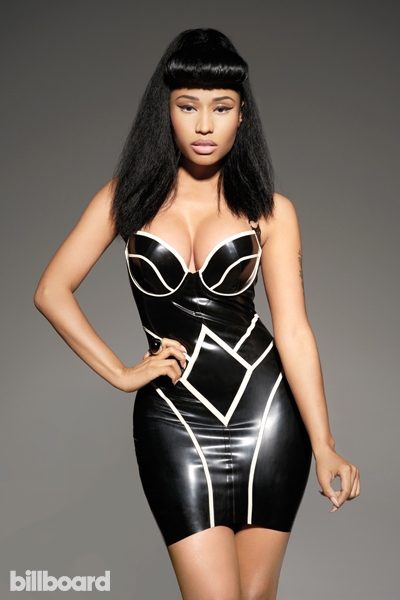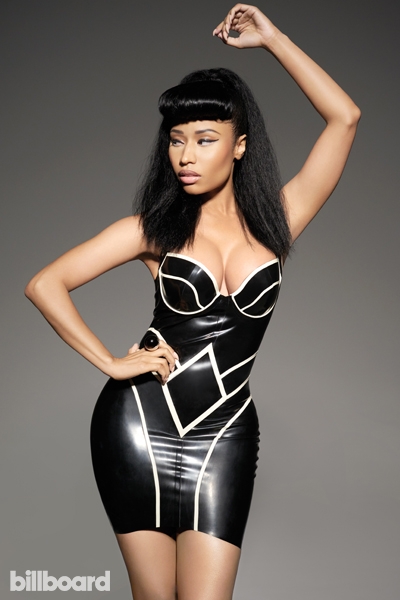 Read excerpts of her interview below!
On backhand compliments: "Once I did American Idol, a lot of people would come up to me and say, 'Oh, you're smarter than I thought,' " she says. "What does that mean?!"
On always competing: "It's corny when rappers feel like they've made it and they don't have to prove themselves anymore," says Nicki Minaj. "You should always be competing. You should always be trying to show that you're the best. My album is going to be important to hip-hop."
On having to work extra hard: "I'm on 15 to 25 conference calls every few days strategizing with my team. I think a lot of artists sit back and have it done for them," Nicki Minaj tells Billboard. "Sometimes as women in the industry — if you're sexy or like doing sexy things — some people subconsciously negate your brain. They think you're stupid."
On how far she has come: "I was just a little kid in Southside Jamaica, Queens, hoping one day I would have my own perfume," Nicki Minaj tells Billboard of those days when fame was a very distant possibility. "And now I have three."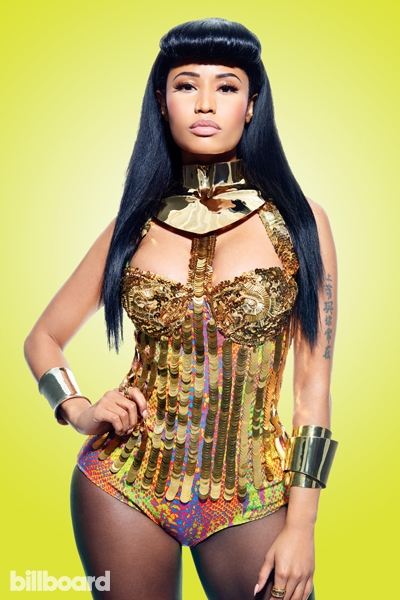 Head over to Billboard magazine to read the full feature and see more pictures from her editorial shoot.
Photo Credit: Billboard Magazine