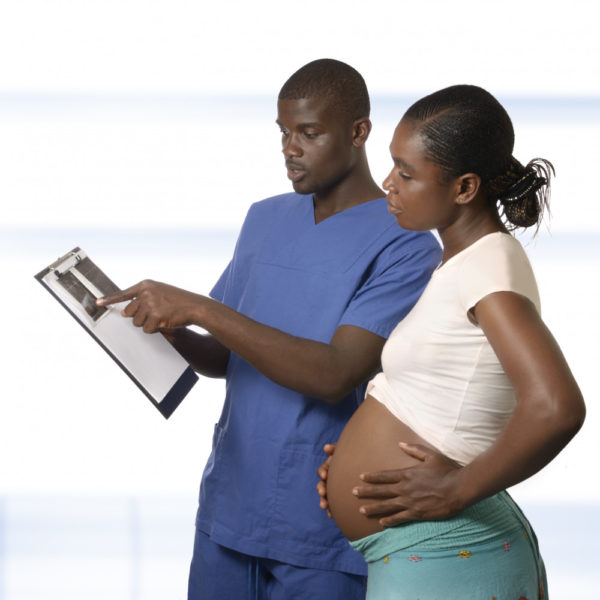 I have the unshakable opinion that selecting your gynaecologist is one of the biggest choices you have to make in life, right up there with choosing a life partner, and a career path. A lot of people have argued with this theory, my husband especially, but it is just something I have come to firmly believe.
I never had a need for a gynaecologist for the early part of my life…or so I thought. I pretty much breezed through my twenties in the most perfect of health, save for the odd yeast infection now and then. It was the year I hit thirty that I got my first gynaecological scare. Because I didn't know better, I just walked into my neighbourhood hospital when I had some uterine cramping. The doctor who delivered the diagnosis of fibroids to me had the bedside manner of an alley cat. He was gruff and arrogant and totally unbothered. I am not saying he should have pulled out a tissue box and had a good cry with me, but some empathy would have been nice. I got none. Instead, I was advised to "Hurry up and have kids". Music to the ears of the 30 year old woman not even in a relationship. So demotivated was I that I pushed the knowledge of my fibroids to the back of my mind, and kept myself in denial for as long as I could. Fast forward a year later, I had found myself a fella and gotten engaged. My periods had become far too heavy, and way too frequent, so I knew it was time to get the fibroid wahala addressed.
So I got referred to the hospital I now use, let's call it Hospital X ☺. I had a very long wait to see the Doctor, during which time I seethed, and stewed, and got up to leave more than once. I think it was the thought of the hefty consultation fee I had paid that kept me in my seat. When I was eventually called to see the Doctor, I was so ticked off by the long wait that, in my mind, there was no way I would return, no matter what. That was before I beheld the smiling face of my beloved doctor, Dr. F. He warmly welcomed me into his office, listened to me with rapt, undivided attention, talked me through my situation in detail, as well as the possible solutions. By the time I left his office, I felt the best about my condition since my encounter with the horrible neighbourhood doctor. And even though I later on got a referral to another good doctor in another hospital, which would have been covered by my health insurance, I opted for the more expensive choice of Hospital X, simply because Dr F had made me feel so comfortable.
The day I had my myomectomy, when I was freaking out about the thought of having a needle in my spine, Dr F held me whilst the anaesthesiologist administered the spinal block. I cannot even begin to recount all the paternal care and support I got from this wonderful man. I knew then and there that I had found my gynaecologist for life.
But alas, it so happens that, as much as I had come to love Dr F, I hadn't fully realised the importance of the role of a good gynaecologist in my life. A year into my marriage, when we began the investigative trips to clinics regarding our delayed conception, I allowed my pocket be the deciding factor. I decided to go with the free option provided by my medical insurance. So off I went to a cheaper clinic. In my defence, it wasn't such an uninformed decision, as I had heard only great things about their Medical Director, Professor O. Hmm, error of all errors. To cut a long story short, going from Dr F to Professor O was like going from a loving, doting parent to an indifferent neighbour. It might be different for other people, but I found Professor O rather cold and detached. True, there were a lot of people waiting to see him that day, but my experience with him made me leave the hospital even worse off than when I got there.
My misadventure also saw me deal with other doctors in another fertility clinic in Lagos. Hmmm. Though not as cold as Professor O, my chemistry with them was nowhere near what I had with Dr F. I found their system to mirror the same conveyor belt system as the previous cheaper hospital. Patients in, patients out, nothing more, nothing less. No personal touch whatsoever. When my cycle of IVF failed there, I felt like a stepchild. Zero after care and support. Horrible, horrible experience.
I eventually found my way back to Hospital X, for my 2nd IVF cycle. As I knew he would, Dr F took an active interest in the entire process, right from medication, till egg retrieval, to embryo transfer, even to my antenatal classes. Whenever I walked into his office, I always felt a similar kind of joy like walking into my Dad's bedroom for a chat. No matter what time of day I sent him a text message about a worry or concern, he would always reply me within minutes!
And when my husband insisted I travel to the States to give birth, how I lamented and protested! How could my beloved Dr F not be the one to deliver me? Luckily, I had a great doctor in the States, who was almost as warm and paternal. But yet, my dear Dr F was always only an email away, and he replied all my frequent, needless, pointless emails worrying and fretting about everything imaginable.
But as much as I love Dr. F, some people I have recommended him to didn't take to him at all, and chose to go elsewhere. Likewise, many other women I know favour some of the doctors I had bad encounters with. My point is, you need to identify what works for you, and stick to it. I realised that, for me, because I am such a sensitive person, I need someone who will give me a sense of security. I need to feel like I am being listened to. I need to feel like I matter. Some people might not care for all that. To them, it might be just fluff. Some people might prefer straight talkers who tell you as it is, without beating round the bush. Some people prefer doctors who go straight to business, no chitchat, no familiarity. Whatever the case, identify what, and whom, would best make you comfortable.
Because after all, for someone who will be even more familiar with your lady bits than your "Oga at the top", it needs to be someone worth it ☺.
Photo Credit: Dreamstime | Matthias Ziegler