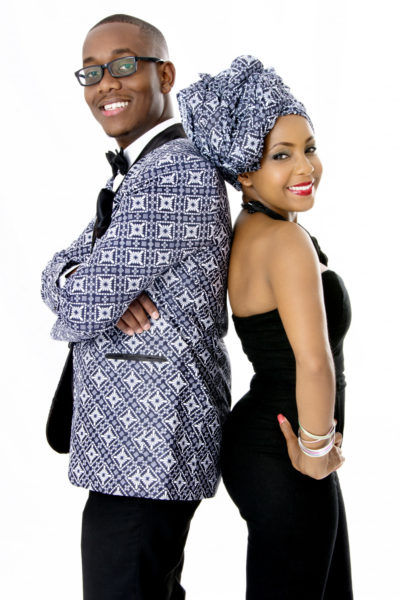 2014 has been a very interesting year. As it comes to an end, BellaNaija seeks to showcase a human interest segment, dedicated to looking back at the year. We've teamed up with a diverse group of individuals and asked them to share how their year has been. The brief was 'a personal look back at the journey thus travelled. The idea is to use 2014 as a focal point. The honest and heartfelt piece should talk about your ups and downs / victories and failures – a general self assessment. It should be a raw piece which shows you as a person – the human angle is important.
Each of the participants has graciously sent us amazing pieces about themselves. As you read these pieces, and take stock of the year you've had, we encourage you to get inspiration from our 2014 Epilogues.
The 2014 Epilogues gemstones will be dropped at 2pm everyday till the end of the year!
***
"Me. I Am Mariah…A Creative Visualisation Of How I Saw Myself"
I have been trying to write this article for over a week. If you're reading this now, it means I have finally succeeded in getting out of the funk. It isn't so much being in a funk really, it's more like, how do I encapsulate my year in words? Is one page enough to look back at this landmark year in my life? As always, music is my muse; and so I have Mariah Carey's new album playing in the background. Then, she says these words in the outro, and it came to me… this is how I'm going to write my 2014 epilogue.
2014 has been a year of self-discovery.
'Shyness' – This is how I described the thing that plagued me. From my inability to walk down SS1 block when people were standing at the foot of the stairs, to being panicky while my work is being read out loud. The fear of the unknown descends on me every time I feel I am being brought under scrutiny.
So I took solace in hiding. I hid behind my words – carefully layering myself with as much of a cloak of invisibility as the world would let me. I had more pen pals than actual friends; I learned about human interaction from characters in a book, more than from people around me. I have always been terrified of being found lacking in something – especially because I found myself full of flaws.
When I looked at myself this is all that I saw: short, round. Maybe somewhere inside that 'Malt Bottle' was a smart, funny girl; and it was she who came to the fore when I absolutely had to interact with people. As the years passed, it mattered less that I wasn't beautiful , or hot, or sexy; I quietly nurtured the other parts of me that defined me – my brain, my wit, my writing, and my relationships.
This was the only way I visualized myself – strictly by the intangible parts of me. Then in February 2014, something changed.
I was in a group chat with some friends and the topic of my fatness came up. I have always been fat. I had never tried to lose weight, and I didn't have any of those 'tried and failed' experiences. I simply had never tried. I explained to my friends on the group that this fat was just who I was.
"Have you ever tried to lose weight?"
"No. This is how my grandmother, and my aunties are." I shrugged in my room, pressing my phone thinking… maybe if I show these people the photos from my teenage years, they will finally be convinced that this wasn't a case of 'slim to fat.' After a series of questions about what I eat, and whether I exercise, I said to Dapo "Look, I don't eat. See, I didn't even have breakfast this morning. For lunch, I'll probably have 2 packs of Indomie with some chicken. Maybe if I'm not feeling too lazy, I'll make Jollof rice for dinner. "
He said… "Okay, download My Fitness Pal, and note down everything you put in your mouth."
This dude… how many ways was I going to tell him that this roundness was genetic? Alright! To prove my point, I downloaded the app. I imputed my vital data: height, current weight, and aspired weight. Right there on my bed, holding my phone in my hand, my eyes of understanding opened.
Discovery one: if I wanted to lose 4kg in 5 weeks, I could only eat 1350 Calories a day. Discovery two: One pack of Indomie was 370 Calories. One boiled egg was 85 Calories. Doing the math… my 'mere stomach liner' was taking me to almost 900 Calories. What will I discover when I input Jollof rice and dodo? Imagine my trepidation upon the discovery that my grounduts, plantain chips, and short bread snacks ALL added to my daily consumption.
I had started this because I wanted to prove that old sod wrong, and here I was having my eyes opened to stuff I had never even known existed.
Slowly, I started measuring my food, trying to cut off things that had high calorific value. I was very excited by my food discoveries, and I was always going back to tell the guys on the group. Two weeks after I downloaded the app, I had to complain to them that I experienced a physical exhaustion as never before. My friend told me that it was because my body was trying to adjust to the new energy ratings. If I wanted to eat more, I was going to have to exercise!
Ehn? Me? Atoke Ena? Please please, I am not doing any "ju'pa ju'se" exercise oh. I can't come and go and die. My friends assured me that I didn't have to do any high impact stuff; just walk… it's fine.
I started walking. Slowly, at first; then I discovered that I burned more calories when I walked faster. On weekdays, I walked to school about 3 miles to and fro – even when I had no business in school… I would still walk. On weekends, I would walk for 9 miles at brisk pace.
This had suddenly become a project – discovering myself and my capabilities through the changes I had begun to notice in my body. Four weeks after, I downloaded the app, I bought a scale.
By this time, I had cut out anything that had little 'beleful' value, and high calorific value. One handful of groundnut was 150 Calories. One bag of salad was 46 Calories. Every time I worked out the food math, I chucked out the weightier food.
By June, it was not just enough to walk, I enjoyed the kick of endorphins and like a bunny on steroids, I had to go faster. So, I started to run; and the endorphins surged through me like a drug.
I always felt good, and my confidence was amplified on an immense scale. Although I still see saw the fat girl in the mirror, it felt different. I was able to walk into a room full of people and smile, knowing that I'm capable of great things – things I never imagined I'd EVER DO.
I had owned my 'Rombus' self, and I accepted her as who I am. This year, I have particularly learned that your life can change when you're not expecting it to. The lessons learned from my friends have been invaluable. I remember when Fola told me not to do high impact exercises because I was too heavy. He said… keep it simple. I have learned to listen to the people who love and support me. With every picture I sent to my friend, Remi, I could literally hear her cheering me on from the sidelines. It helped that I had a fitness support system too. My first mountain climbers, planks and wall sits were in Tope's living room. I am able to do those "Ju'pa Ju'se" routines now, because I discovered that the thing that fettered me was in my head, and I just needed to find out how much I could push myself.
Am I still shy? Well, largely… I'm still working on that. It has taken over three decades of practicing wanting to disappear. However, I'm largely unfettered. I chuckle when Isoken calls me 'Fanta Mini'. I find it oddly heart warming that the store girl asked me to check the kiddies department for a Onesie that's will fit.
In all of this, how I visualise myself is completely different. I actually believe I can do ANYTHING I set my mind to; and this in itself is the gift 2014 gave me.
Photo Credit: Dreamstime | Yolanda Van Niekerk