On Twitter this morning, a female user alleged she was robbed and raped by a Lagos cab man.
Although the tweets have now been deleted, a number of news sources were able to get screen shots.
Because @MadamFunky used the hashtag #AccessUberRide_ while narrating her purported ordeal, observers assumed that her tweets were a PR stunt from Access Bank. However, the bank has denied any affiliation with the individual.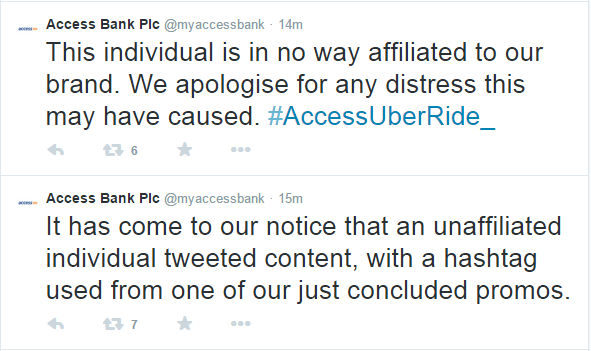 @MadamFunky also denied sharing her story to promote Access Bank: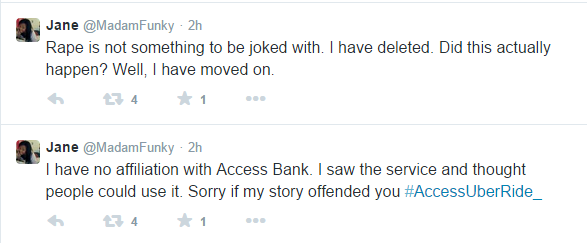 Source: Twitter | LIB