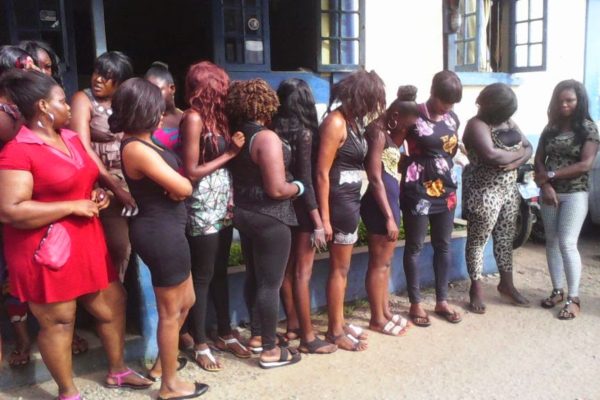 Some commercial sex workers in Accra, Ghana are unhappy because inconsistent power supply is spoiling their business.
According to Omg Ghana, 32 sex workers revealed their displeasure about the situation.
Many of the women interviewed reportedly conduct their trade at Toppers, a popular brothel at St. John's near Dome in Accra.
This is what some of them told reporters:
"I find myself in an emotional frenzy when the dumsor comes…night is a hateful agent with its accompanying social vices like armed robbery and serial killing of women. These things scare me. And I know the men are also scared. So, it throws our business out of balance, and makes everything basaa," said Gloria.
Another commercial sex worker named Joyce, who is 19 years old said "From where we stand, the dumsor means you can't see anything on the street; the customers cannot see what we look like. Why would they bother to come?"
Others complained that their high-profile clients like ministers, businessmen, and members of parliament do not like conducting their business when there is no power, as it gets hot, and the environment stops becoming conducive for them.
"For instance, if he wants to go for marathon, like all-night sex orgy, how do you do it in the heat? You can just imagine how the two of you will be sweating profusely without a fan," said Afia.
Photo Credit: Omg Ghana