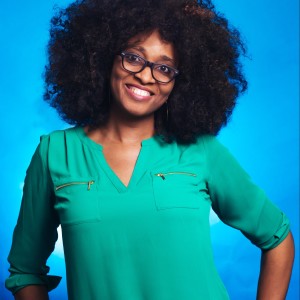 BellaNaija is pleased to announce a new column for our special readers – Ask FVO! Funmi Victor-Okigbo (FVO)  is an expert in Event planning & management, and is now a  BellaNaija contributor.
Need help planning a family dinner, birthday party, seminar, wedding, board meeting, concert or just curious about how the professionals do some of their amazing tricks? If you have a burning question, just Ask FVO and get a focused, clear, no-nonsense answer!
***
Dear FVO,
I was called to bar recently, unfortunately the law profession is something I have never really wanted to do, mostly because I was forced by my parents (4 generation of lawyers). Finally, I know I want to pursue a career in events, but my parents are threatening to disown me if I go ahead with my plans. Do you have any ideas/advice? Please share.
Nkiru
Hello Nkiru,
You have to realise that first of all your parents love you. It's only natural that your parents would like to see a family tradition continue.
Parents of a certain generation typically don't 'get' this event management business. It's a bit like acting and modelling – that generation of parents only began to see a future in those professions for their kids after the successes of the Oluchis and the Genevieves of this world. You must remember that it's only natural for parents to want to 'protect' their kids.
Chasing your dreams (especially when your parents have a different view from yours) is particularly difficult if you still depend on them financially. Going for it and doing what you love is easier if you are financially independent. I'll suggest the following:
To win them over, you must first try to convince your parents about your passion. Hopefully, you have participated in planning family and friends' events in the past and done a good job. It helps if they have seen your passion for event planning and seen you manage social activities in the family. Get members of your family to help state your case if possible.
Find out what their fears are and try to address them. Perhaps they don't see event management as a career. Perhaps, they want a return on their investment in your education! Or worse, they see it as a pursuit for irresponsible people who work late into the night. Whatever their reasons are, try to address them by looking for role models who have made a success out of the career. If you have a relationship with any successful event planner you could get them to talk to your parents and if this person is a family friend – all the better.
If you can't win them over then you must start by getting a job in a law firm to satisfy your parents and then work with an event management company on weekends to satisfy your passion. You can plan to gradually ease into working full time in event management.
Whatever you do, be consistent. Show your parents photos of your work from time to time, look for any and every opportunity to plan an event in the family and just maybe one day you'll have your way. Or you may just have to do this till you gain full financial independence from your parents and then you can do whatever you like.
In all you do please show your parents respect. Bellanaija readers have you been in a similar situation? How did you handle this?
***
Send your questions for FVO to askFVO(at)nosurprisesevents.com stating your name and where you are writing from. The editor reserves the right to edit submissions for content brevity and clarity. We regret that we cannot provide individual answers to questions sent in and cannot state at which exact date answers would be published.
We look forward to reading your emails and tweets with questions.