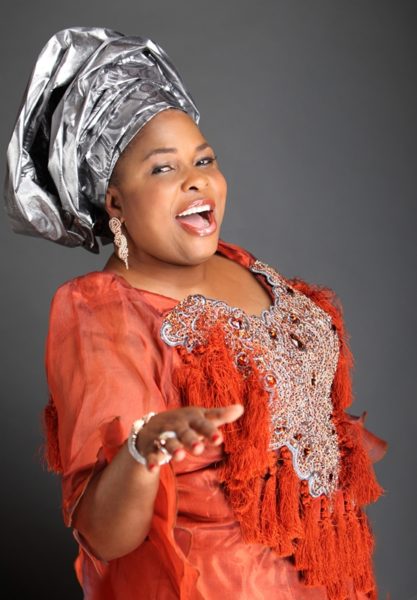 Youths in Bayelsa State under the umbrella of Bayelsa Youth Vanguard (BYV), have warned First Lady Dame Patience Jonathan not to come to their state during the upcoming PDP presidential rally in Yenagoa on February 7th.
They have threatened to disrupt the rally if she accompanies her husband, President Goodluck Jonathan, Punch reports.
The organization has accused the First Lady of causing crisis in the state, and warned her to desist from such actions or face the consequences.
Spokesperson for BYV, Precious Ebi Johnson, issued the warning via a statement in Abuja yesterday. Here are excerpts:
"We are constrained to issue this statement to bar the President's wife from accompanying President Goodluck Jonathan to Yenagoa, the Bayelsa State capital, for the presidential rally on February 5.

Our action is well informed by the various steps and activities of the President's wife in recent times which portend clear danger for the good health of our dear state.

We note with regret the various attempts by the President's wife to create crisis in the state through subterfuge or using surrogates.

As things are, we want to make it very clear to her that she has to change this attitude or we go against her coming to Yenagoa with the President for the presidential campaign.

Indeed, we may be forced to mobilise against the entire rally.

For the avoidance of doubt, we want to state clearly that we love our dear president. President Goodluck Jonathan is our own even when we have to add that we have not really benefited from his administration as expected.

We dare say the President should not come to Bayelsa with his wife if she continues to fuel crisis and destabilise the state for no just reason except for selfish reasons. This is not Rivers State and we won't allow it to happen…

We want to further state that we are not sponsored by anybody but certainly cannot just stand by and allow our peaceful state to be dragged to the mud, as she did in Rivers State.

We are no fools. The President's wife cannot come to our state to dictate to us who to support and vote for.

We are matured enough to know what is good for us. Nobody should come and bribe our poor mothers and women with expired bags of rice and some money in the name of politics to mislead our people."