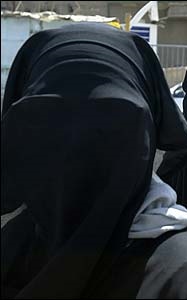 Two female suicide bombers, who are said to be children, attacked a GSM market in Potsikum, Yobe state on Sunday.
The market is situated close to Brema Primary School along Mohammed Idrissa Way, Punch reports.
Eyewitness accounts state that the two suicide bombers arrived the market on a tricycle. One of them went into the market, and the other waited near the tricycle. They both detonated the explosives simultaneously.
One of the traders in the market told reporters that the bombers were approximately 1o years old.
"I saw their dead bodies. They are two young girls of about 10 years of age … you only see the plaited hair and part of the upper torso," said the trader.
According to reports, 5 people including the bombers died, and 46 others were injured.
Photo Credit: AFP