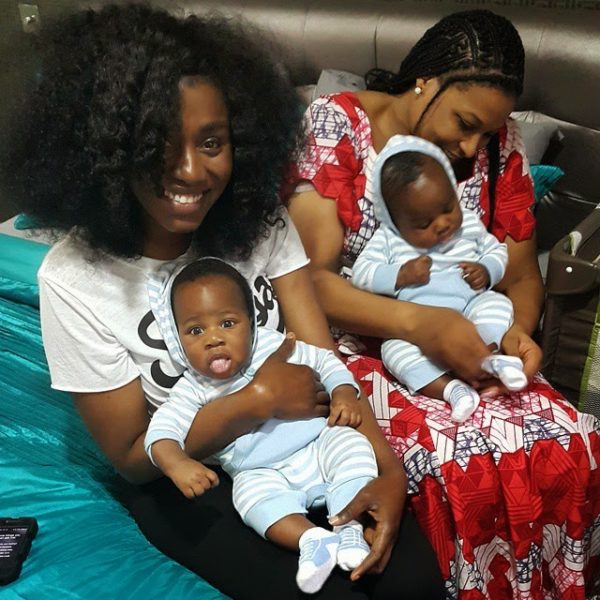 We can't get enough of photographer/singer TY Bello's uber cute twin boys – Christopher & Christian and neither can their godmother Ibidun Ighodalo.
The former beauty queen, successful entrepreneur and wife of Pastor Ituah Ighodalo gushed about seeing the boys yesterday.
She was emotional and in tears as she found it difficult to say goodbye to TY Bello and her boys after their visit.
She shared pictures of the visit on Instagram and captioned one of the pictures,
'And she prayed for me…..ty held my hand and prayed for me,my sister,my friend,my strong team entrepreneur ,my sweetie sweetie no 1,thank you for putting a smile on my face and i also connect with other women looking unto God for the fruit of the womb….the Lord will answer us all # ElizabethRfoundation #Godstillanswersprayers #wewouldbestrongandholdhands #OURGREATGOD'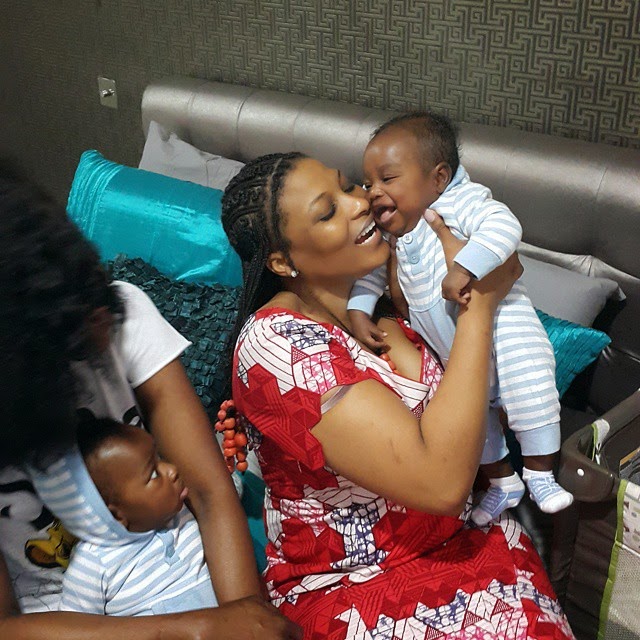 My lovely godsons! was so happy, couldn't hold back my tears ….Christopher and Christian welcome home #godmama #proud #thelordwillanswerourprayers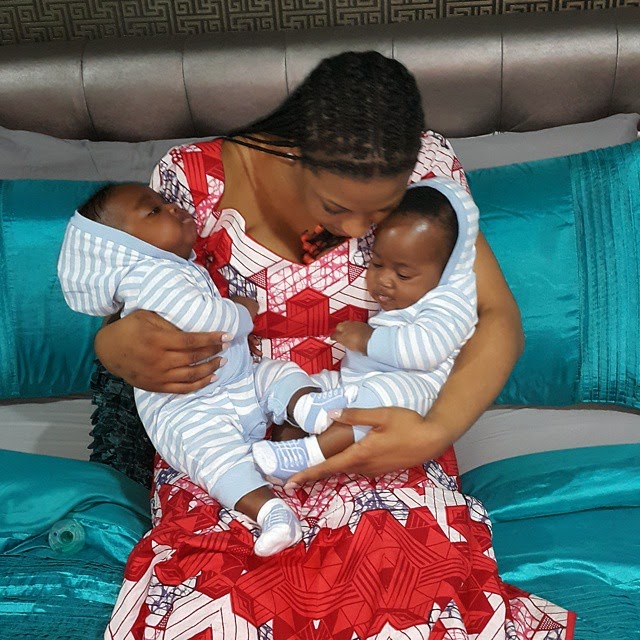 Happy Godmother Ibidun ended her series of posts by saying "It was time to say goodbye…..was so difficult, Christian and Christopher held my fingers and i couldn't let go.your godmama loves you both."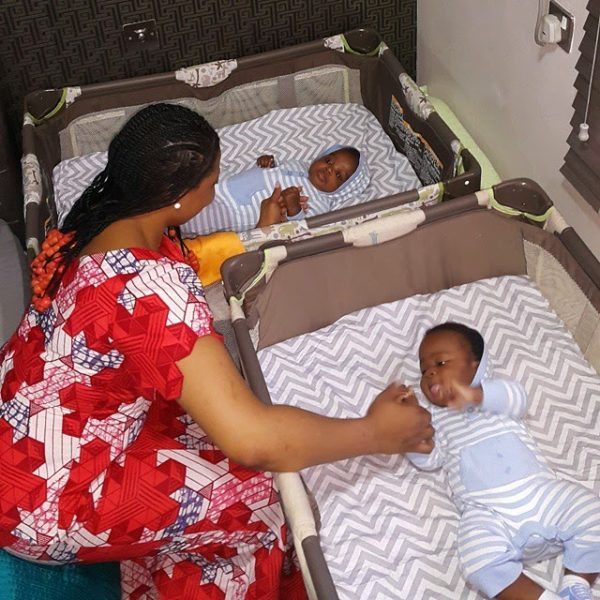 Photo Credit: Instagram/the_dorchester_by_elizabeth_r