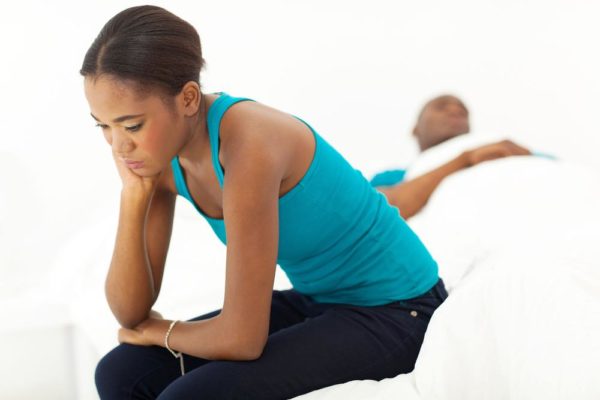 A woman pushed her husband from the balcony of a one-storey building on Valentine's Day.
The incident occurred in the Otto Awori area of Lagos, Punch reports.
According to some residents in the area, the couple had gotten into an argument because the wife was angry that her husband did not plan to give her a Valentine's Day treat. Consequently, she pushed her husband from the balcony.
Others stated that the argument occurred due to monetary issues the couple was having. According to one of the sources newsmen spoke to "a family friend had given George money to give to his wife as gift for their newborn baby. George did not only keep the money to himself, he also did not tell his wife about it. Onyinyechi later met the man, who asked her if she got the gift he sent through her husband. She was not only surprised, but furious that George could keep such a thing from her. It was in the process of asking him about it on the evening of Valentine's Day that the fight started."
George was subsequently rushed to a hospital, where a doctor revealed that it was not the fall from the balcony that killed him, as a head wound showed that he was struck by a heavy object before being pushed.
George's wife reportedly traveled to her hometown, Nnewi, Anambra State with her daughter, shortly after the incident.
Photo Credit: Hongqi Zhang (aka Michael Zhang)/Dreamstime.com (*Photo is for illustrative purposes only*)