Have you ever gone on social media to complain about a job you don't like? Stop it! It could get you fired.
Texas teen, Cella, found this out the hard way.
She got fired even before she started her new job, after she went on Twitter to share how unexcited she was about the job, Daily Mail reports. She had just been hired at a pizza parlour  called Jet's Pizza in Mansfield, Texas.
'Ew I start this f*** a** job tomorrow," she tweeted.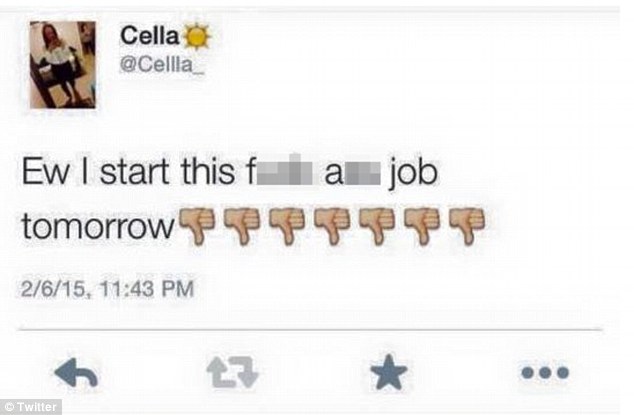 Unfortunately, her new boss, Robert Waple, saw the tweet and subsequently tweeted back: "And….no you don't start that FA job today! I just fired you! Good luck with your no money, no job life!"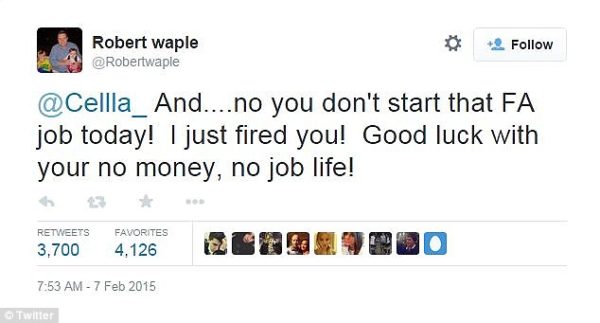 Waple had reportedly opened his Twitter account in 2009, and the second tweet ever on the account was his reply to Cella.
He found out about Cella's tweet because one of his employees had told him about it.
After Cella was fired, several of Waple's former employees tweeted comforting words to her, stating that working at Jet's Pizza wasn't too great anyway.
Photo Credit: Daily Mail/Twitter