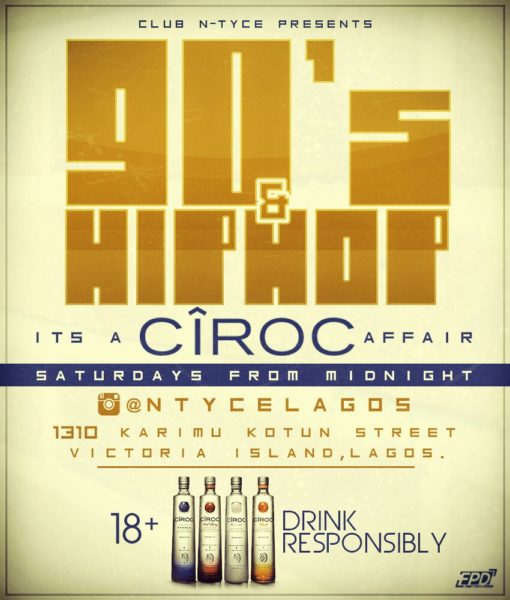 This Saturday there are two fab events that you can head to with your loved one.
"Lovers Nest" is all about getting your lover Serenaded by Nigerian Singers Isaac Gerald and MC JRythm at Club N-tyce on Lovers' Day from 5pm.
At 'Lovers Nest' you can enjoy a cozy atmosphere, a nice crowd with the best karaoke in Lagos. What better way to make your lover feel special than for you to sing for him or her?
 "CirocAffair" starts from midnight and it's a fusion of Good music, good people and premium Vodka Lifestyle. N-tyce has an electrifying ambience to go with the music and theme of the night.
The DJs are always on-point and will be playing 90s, HipHp, Rnb, House, Soul Funky and a touch of South African music all night.
The events are proudly supported by Ciroc Premium Vodka.
Date: Saturday, 14 February, 2015
Time: 5 PM | 12 AM
Venue: 1310 Karimu Kotun Street Victoria Island Lagos
Follow on Instagram @NtyceLagos for more updates.
____________________________________
Sponsored Content