The New York Fashion Week is underway and there has been a lot of exciting collections from different top brands.
One showcase we have been looking forward to is the adidas Originals x Kanye West YEEZY collection and it looks like we were not the only ones seeing as that's all that was buzzing on social media last night and in the early mornings.
Here are the four main things that got people talking:
Kim Kardashian's Outfit
Kim Kardashian's outfit caused quite a stir last night.
She went with pieces from the new Kanye Collection (of course) and added a camo parka to spice things up.
Love it or leave it alone?
Baby Nori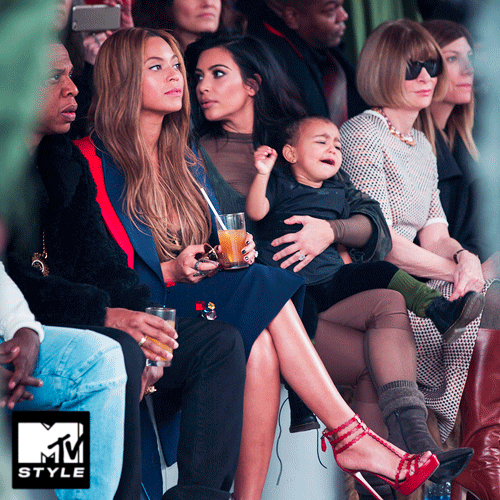 The loud music is probably one of the reasons that baby North West was restless at the showcase and burst into loud tears that made Kim Kardashian take her outside.
The loud music and the fact that it was probably way past her nap time.
The A-List Front Row
Several A-Listers like Rihanna, Beyonce, Jay Z, Kendall Jenner, Justin Beiber, Hailey Baldwin, Pete Wentz, Kris Jenner, Big Sean, Alexander Wang, Anna Wintour, Khloe Kardashian, Sean 'Diddy' Combs, 2 Chainz and more were spotted at the event.
The Showcase
On social media a lot of people have reacted strongly to the pieces that were showcased from the adidas Originals x Kanye West YEEZY collection that consisted mainly of hosiery like leggings and bodysuits, barely there bras, and almost sheer separates.
Kanye West used a basic color palette of black and gray, and also incorporated camouflage on hoodies, parkas, and button front jackets.
Check out the collection and form your own thoughts.
Photo Credit: Getty Images
Additional Photo Credit: MTV.com | Twitter