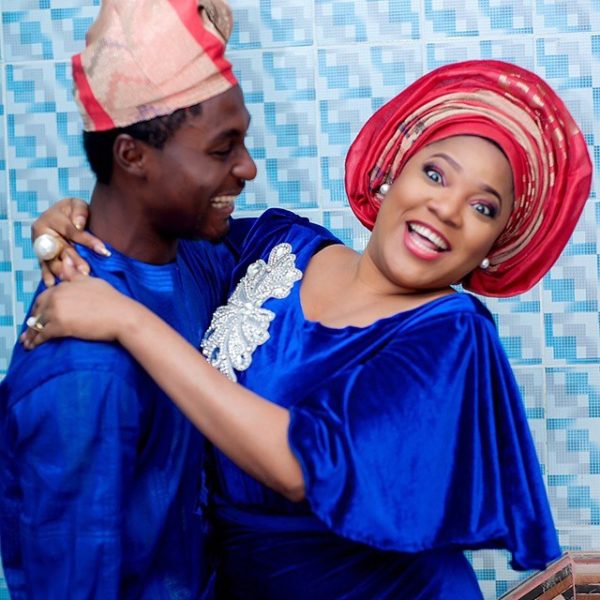 After their brief separation and reconciliation a few weeks ago, Toyin Aimakhu and Adeniyi Williams' love is waxing even stronger!
Today, Valentine's Day 2015, Toyin kicked off the lovefest with this sweet message…
Happy val @adeniyijohnson thanks for showing me what true and sincere love is and thanks for making me closer to GOD..The world see you as my husband but I see u as my mini god my small god love u now and forever…To my adorable fans happy val the world see u all as fans but I see u all as my family friend and my supporter,thanks all for loving and supporting me promise neva to let u all down…To everyone who doesn't have a man or woman of ur own may God answer ur prayers and put a smile on ur face keep praying and i will pray along..love u all.
Not long after, she revealed that her husband had gifted her a red Toyota vehicle for Valentine's Day!


Toyin couldn't contain her joy as she exclaimed "I cant help this I'm so happy @adeniyijohnson thanks alot…I'm super happy I'm crying @adeniyijohnson this is jst too much I'm still in shock"
Nice!
Photo Credit: Instagram/aimakhutoyin