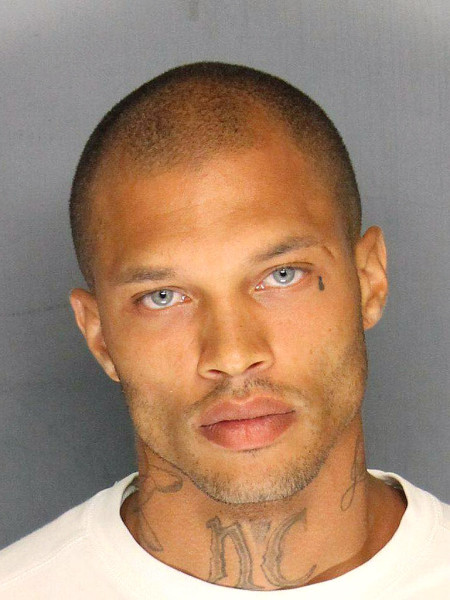 Remember the ridiculously handsome California felon, Jeremy Meeks a.k.a #HottieThug, whose mugshot went viral last year?
Thousands of women all around the world fell for him, and he even landed a Hollywood agent, and was offered $100,000 to star in an adult film.
However, his brief moments of fame couldn't save him from jail time. A Sacramento judge on Thursday sentenced Meeks to 27 months in prison and ordered him to partake in a substance abuse treatment program while in prison, NBC News reports.
According to reports, he was arrested in June 2014 during a gang crackdown in Stockton, CA. He then pleaded guilty to "one count of being a felon in possession of a firearm."