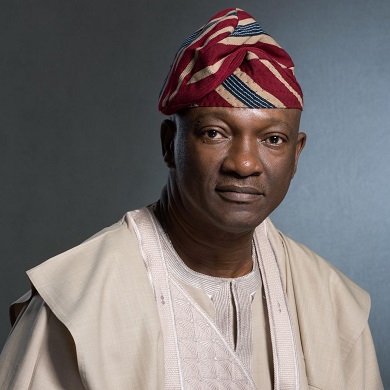 People's Democratic Party (PDP) Lagos State governorship candidate, Jimi Agbaje, has vowed to demolish the Lekki/Epe toll gates if elected.
Agbaje revealed this plan during a peaceful protest, tagged March for freedom, organised by Freedom Group in Lekki, Vanguard reports.
He stated that he would pull down the gates because of what he described as the lack of transparency and sustainability of arrangements for the project. Agbaje also gave his perspective on BRT and light rail projects, stating that they are collapsing.
"I am here to show solidarity with you on the issue of the toll plaza for which you are marching today and assure you that when we get into office, these toll gates will come down; I will demolish all of them.
The public/private partnership, PPP, arrangement behind this project is not transparent. Look at the BRT and Lagos light rail projects, they are collapsing because the PPP arrangements they have on ground are not sustainable.
The light rail which was supposed to have been ready since 2012, is grounded and this is because of vested interests of a few people. The PPP arrangements are skewed to favour only a few people, so for me, I am in solidarity with you and a vote for us is a vote for freedom, a vote to bring down the toll plazas," he said.