Sweat today, smile tomorrow!
A total body workout to Burn, Tone and Strengthen.
One hour of High Intensity Interval Training (HIIT) with Cardio, Pilates and Yoga.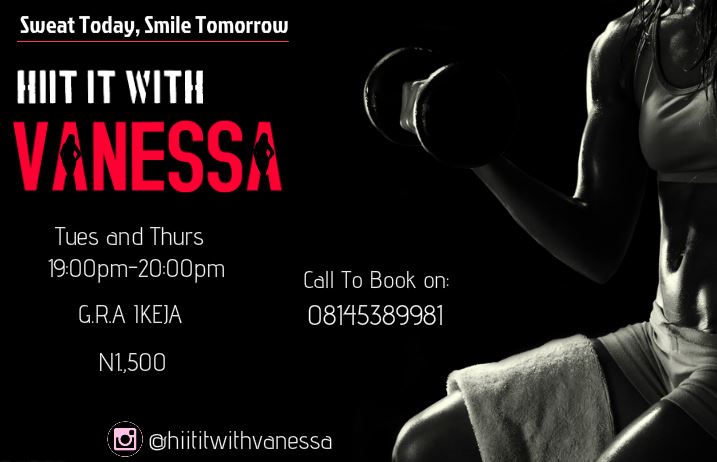 Price: #1,500 per class OR #4,000 for 4 classes, valid for a month.
Call Vanessa on 08145389981 to book and for the address!
Follow @hiititwithvanessa for more info.
________________________________________________________________________
Sponsored Content