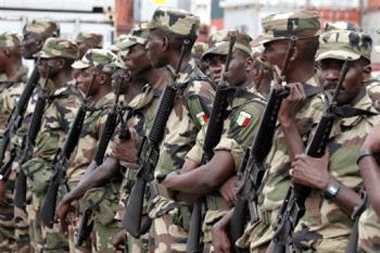 Niger's parliament on Monday in Niamey, made a unanimous decision approving the deployment of troops to Northern Nigeria.
Adamou Salifou, National Assembly President, said after the vote that it was part of a regional offensive against Islamist militant group Boko Haram, which has launched several cross-border attacks in recent days.
He said the pooling of the efforts and resources of concerned countries would contribute without doubt to crushing this group which shows scorn, through its barbaric acts, for the Muslim religion.
Salifou said Niger would always give necessary assistance to its neighbours.