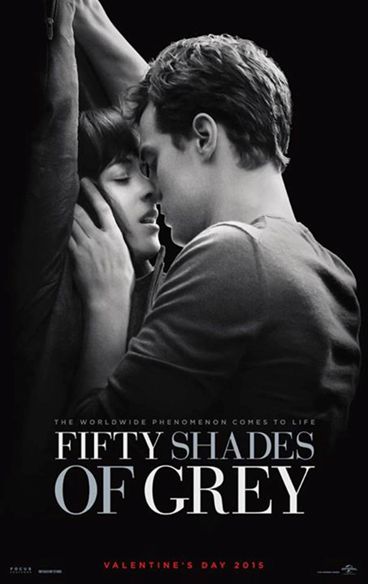 After only a week of being in Nigerian Cinemas, BellaNaija has learnt that the National Film and Video Censors Board (NFVCB) has ordered a removal of the highly anticipated '50 Shades of Grey' movie from the list of movies showing at cinemas.
BN reached out to one of the cinemas in Lagos and we were informed that the movie listing has not only been taken off their online website, the movie itself has been taken out of the cinema and is no longer available.
This comes barely a week after the R18 movie premiered on Valentine's Day.
The movie '50 Shades of Grey' has generated a lot of internet buzz since it was first announced that the book trilogy was being made into a movie.
The movie, which centers on Dakota Johnson as Anastasia Steele, a college graduate who begins a sadomasochistic relationship with young business magnate Christian Grey (Jamie Dornan), has been the most talked about movie in the past few months.
When asked why it was put up in the first place if it was in violation of the regulations of the Nigerian Censors Board, the staff member we spoke to had no answer to give.
Did you get a chance to see the movie?
Do you think it was in violation of the Nigerian Censors Board regulations in terms of explicit content?
Watch the trailer below.