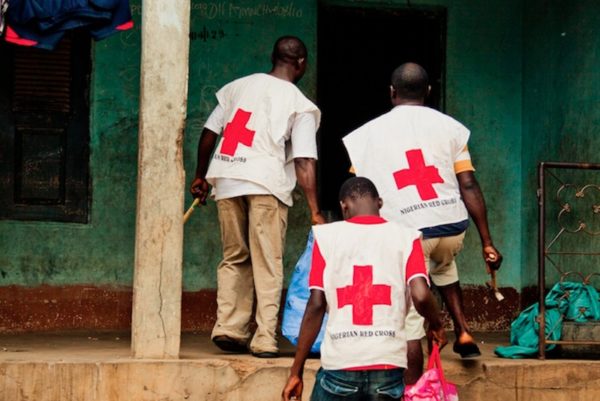 The Nigeria Red Cross Society in conjunction with the International Committee of Red Cross, International Federation of Red Cross, and Red Crescent have trained 2,000 emergency first aid teams on election contingency plan.
The training is to equip the personnel on life saving skills should post-election violence occur.
This is contained in a statement by Nwakpa Okorie, Head of Communication, Nigeria Red Cross Society and made available to the News Agency of Nigeria (NAN) on Monday in Abuja.
The statement quoted the National President of Red Cross, Bolaji Anani, as saying that the country needed to be prepared for any eventuality that might occur.
"As an emergency organisation, we prepare for emergencies or disasters in advance.
This is one of the major reasons the Nigerian Red Cross is always the first to respond.
We do this bearing in mind that contingency plan means getting ready for an event that may or may not happen."

The statement also revealed that the three-day training was also meant to update the skills of the volunteers drawn from all the state branches on provision of life saving services.
The statement also quoted the Secretary-General of the society, Bello Diram, as saying that the society had trained personnel on lifesaving support.
"These trainers had trained about 2,000 volunteers across the selected branches that are now well positioned to offer more effective lifesaving support,'' it said.
The statement said that with the support of its partners, the Nigeria Red Cross had procured more first aid kits such as stretchers, safety goggles, hand gloves and nose masks.
Others are Red Cross aprons and flags for visibility among others to make volunteers' to respond in a more timely, effective and efficient manner.
According to the statement, the society has provided first aid appliances and techniques for quick response in times of emergency.
"The national society has developed first aid appliances that can be used offline with android and iOS devices.
This application enables users to make quick reference to first aid techniques in times of emergency; it can help anybody to quickly administer first aid before medical help is sought.''
The statement called on political leaders and their supporters to toe the path of peace and eschew violence.
"Violence is an evil wind that will never bring anything good to anybody.
Therefore, the Nigerian Red Cross Society strongly advises Nigerians not to resort to violence to settle political grievances but to be our brother's keepers at all times.
We urge Nigerians, corporate and international organisations to support the work of Red Cross to enable it reach more, serve more and save more lives,'' it said.
Photo Credit: www.ifrcmedia.org