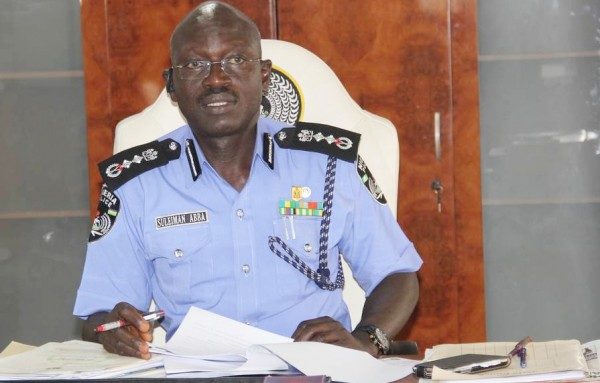 Former Inspector General of Police Suleiman Abba has revealed that the Nigeria Police Force in 2015, stopped a plot to nullify the elections.
Abba revealed this in an interview with Daily Trust.
The former IGP shared that the police forced ex president Goodluck Jonathan to concede and accept the election results.
He said:
As we speak today, there are problems arising from elections in some African countries where declared results are unaccepted. Thank God that in our own case, we forced those who lost elections to accept the results. The Nigeria Police forced those who lost elections to accept the outcome.

I said the Nigeria Police, I didn't say Suleiman Abba. It was the action of the police  that made them to have a change of mind and accept the results. The heroes of that election should have been the police.
He also shared that deliberate efforts were made to disrupt the announcement of the 2015 elections results. He said:
If I may put it in a general form, the police in 2015 stopped another June 12 from happening. What you say was a clear indication that there were deliberate efforts to disrupt the results and, perhaps, bring about chaos that only God knows where it would have led us to. My happiness is that we were able to stop it from happening.