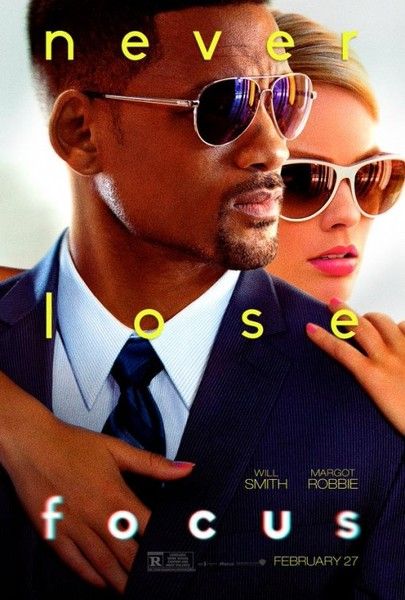 Are you ready for a great Will Smith movie?
It's time for Tripican's Wednesday Movie Feature and we have got Will Smith from movies like Independence Day and Margot Robbie from The Wolf of Wall Street in the exciting new movie – "Focus".
Before we get into the movie feature, do you know you can watch any movie today at just N700 at the Genesis Deluxe Cinemas? You can also get free popcorn and a drink – Go ahead and buy your movie tickets now at http://bit.ly/18qZyNE
Also, Silverbird Galleria is showing movies in cinemas this week at a flat rate of just N500! Yes, just N500 – Tickets are available now at http://bit.ly/17vZyO4.
Here's what you need to know about "Focus".
Synopsis
A con artist (Will Smith) takes on an inexperienced apprentice in this crime comedy from the film making duo behind Crazy Stupid Love, Glenn Ficarra and John Requa.
Cast
• Will Smith
• Rodrigo Santoro
• Margot Robbie
• B.D Wong
• Gerald McReney
• Kroisten Stewart
Watch the Focus Trailer

Rate the trailer in 1 – 5 stars
• 5 stars
• 4 stars
• 3 stars
• 2 stars
• 1 star
Movie Images
For this and more movie tickets, be sure to check out www.tripican.com