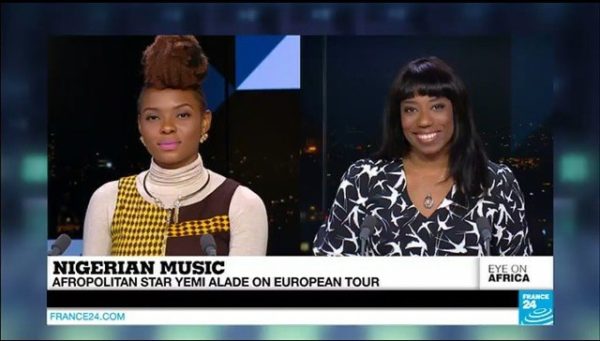 Yemi Alade is definitely determined to rule the music industry in 2015.
As part of her European Tour, the music star was featured on France 24's "Eye On Africa" segment and she talks about Africa, music, male artistes, her European tour and more.
She also shared the good news the music video for "Johnny" has gained over 15 million views exactly one year after it was released on Vevo.
Watch the interview below!