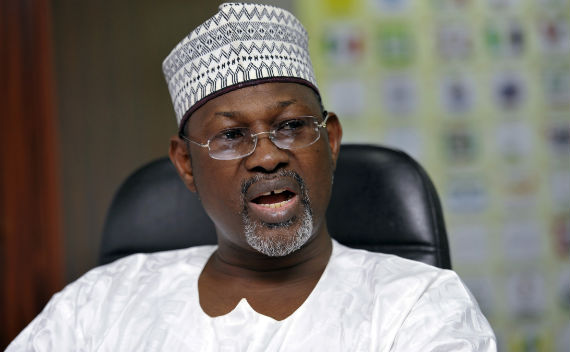 The Chairman of INEC, Attahiru Jega, says the commission has begun investigation into complaints of malpractices regarding Saturday's elections.
Briefing newsmen in Abuja on Sunday, Jega said that the commission had received several reports of malpractice, including alleged disappearance of some presiding officers with election result sheets.
"INEC has received several complaints of irregularities, including allegations that certain electoral officers disappeared with result sheets in some polling units. We have also received a letter from the APC calling for cancellation of the elections in Rivers on account of alleged rigging. All these complaints we have received and they are currently under investigation,'' he said.
Admitting that INEC was concerned about the situation in Rivers, Jega said that the allegations would be thoroughly investigated.
"INEC is yet to take a decision on the APC letter and that will be done after a thorough investigation into the allegations. I can assure you that all alleged cases of malpractice will be investigated and if any member of INEC staff is involved, appropriate sanctions will be meted out, according to the Electoral Act,'' he said.
Furthermore, the INEC chairman said that he was aware of the video clip of an underage male voter in Taraba which was circulating on the Internet.
He said that he had directed the state's Resident Electoral Commissioner (REC) to investigate the clip, identify the polling unit where it happened, and trace the official that accredited the underage voter.
While confirming the death of two INEC ad hoc staff during a suspected Boko Haram attack on voters in Gombe State, Jega condoled with the families of the victims.
He, nonetheless, said that the elections were generally successful, despite cases of violence and technical challenges in some areas.
Jega also stated that the commission was working hard to beat its 2011 record of releasing the election results within 48 hours.
He added that measures were being taken to correct the lapses observed in the presidential and National Assembly elections to ensure that they did not reoccur during the April 11 polls.
"Every lapse is an opportunity for us to prepare well for the future. Issues of delay in arrival of electoral officers and materials will be addressed so as to ensure that they don't reoccur in the governorship elections,'' he said.