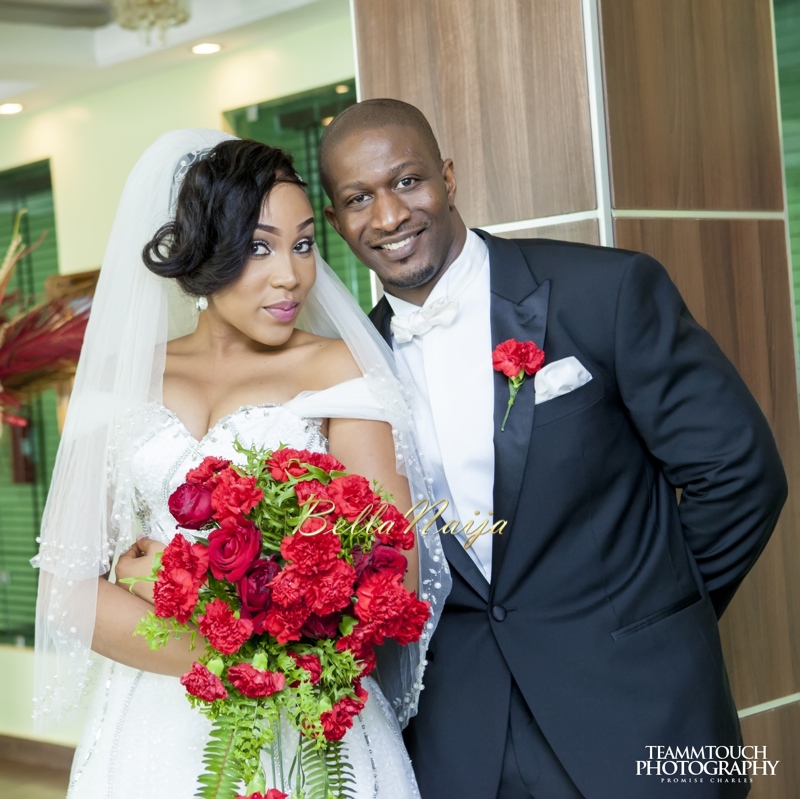 Nnenna and Odunze met and got married in the 'Coal City', Enugu!
Odunze, the groom, met his bride on a visit to her parents' house,
"We met at Nnenna's home in Enugu. I was visiting Nigeria for my dad's 70th, and decided to go deliver an invitation to her parents. I stumbled into their gym, and there she was; running on the treadmill. The rest is history."
Nnenna was over the moon when he proposed in Vegas!
"The proposal took place at the Bellagio Hotel & Casino in Las Vegas. After dinner and a Cirque du Soleil show, a nervous Odunze dropped down on his knees and asked if I would like to spend the rest of my life with him."
On the wedding day, the bride was blessed that her 'something old' was her mother's wedding dress, which she wore with only a few alterations.
The wedding colours – red, white and silver, perfectly complemented the festive season of Christmas, when their wedding took place. The bride's red rose and carnation bouquet was breathtaking! Along with the red bridesmaids dresses, Badgley Mischka Kiara heels, and her silver Terani Couture gown, the colours set the stage for a vibrant day.
Nnenna's traditional attire also reflected her unique sense of style – a beautifully beaded bustier top and a strapless red lace mermaid dress, then a gold blouse and skirt with layers of tulle on the train.
When we asked the couple what advice they have for other couples, here's what they had to say,
"Marriage is a beautiful thing, just do it with the right person. The perfect person doesn't exist, but the perfect fit is definitely out there. No secrets, let the worst of you be known first, if you're still down, then the best of you becomes a bonus."
BellaNaija Weddings wishes Nnenna & Odunze a beautiful married life with lots of love and blessings.
***
~ White Wedding by TeammTouch Photography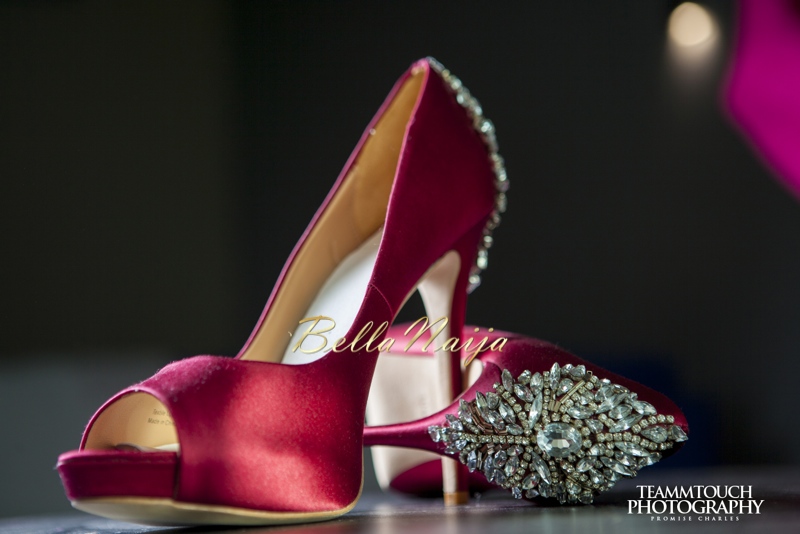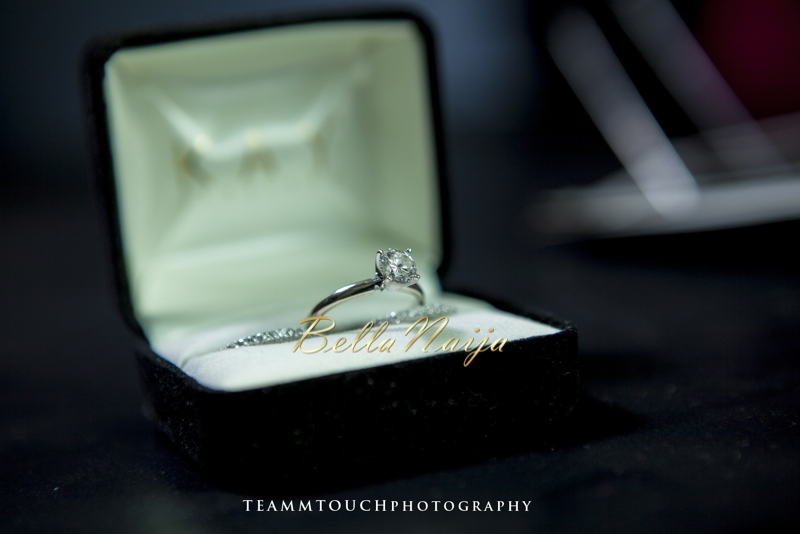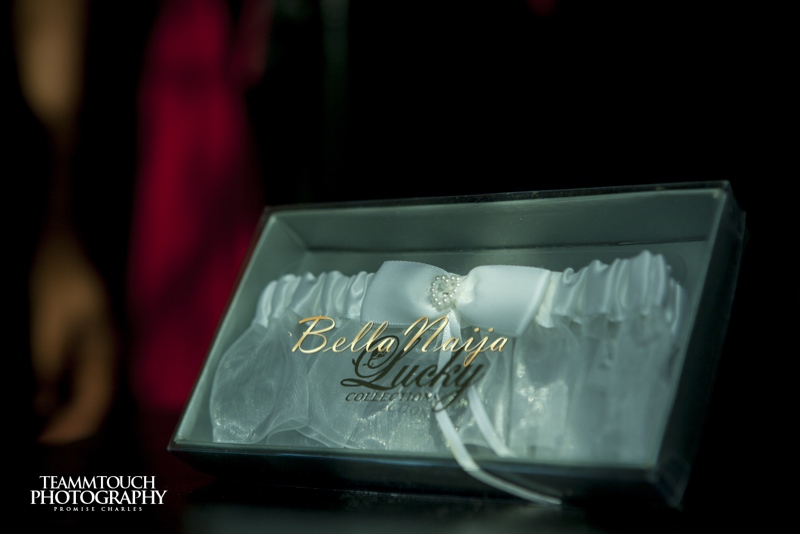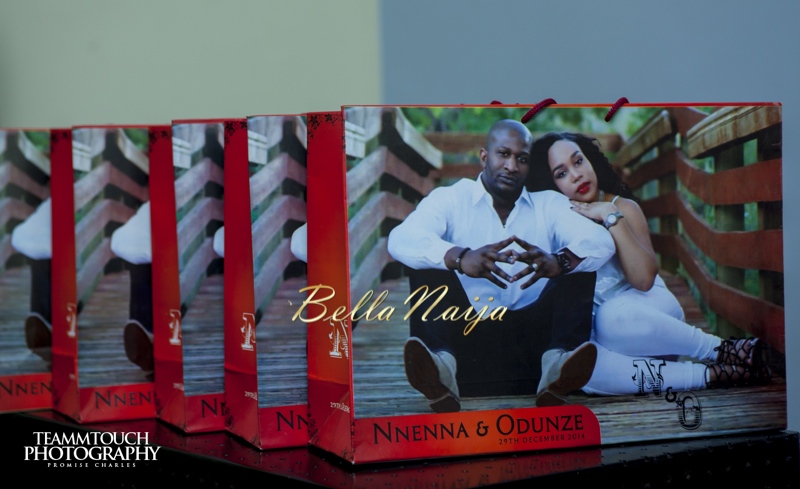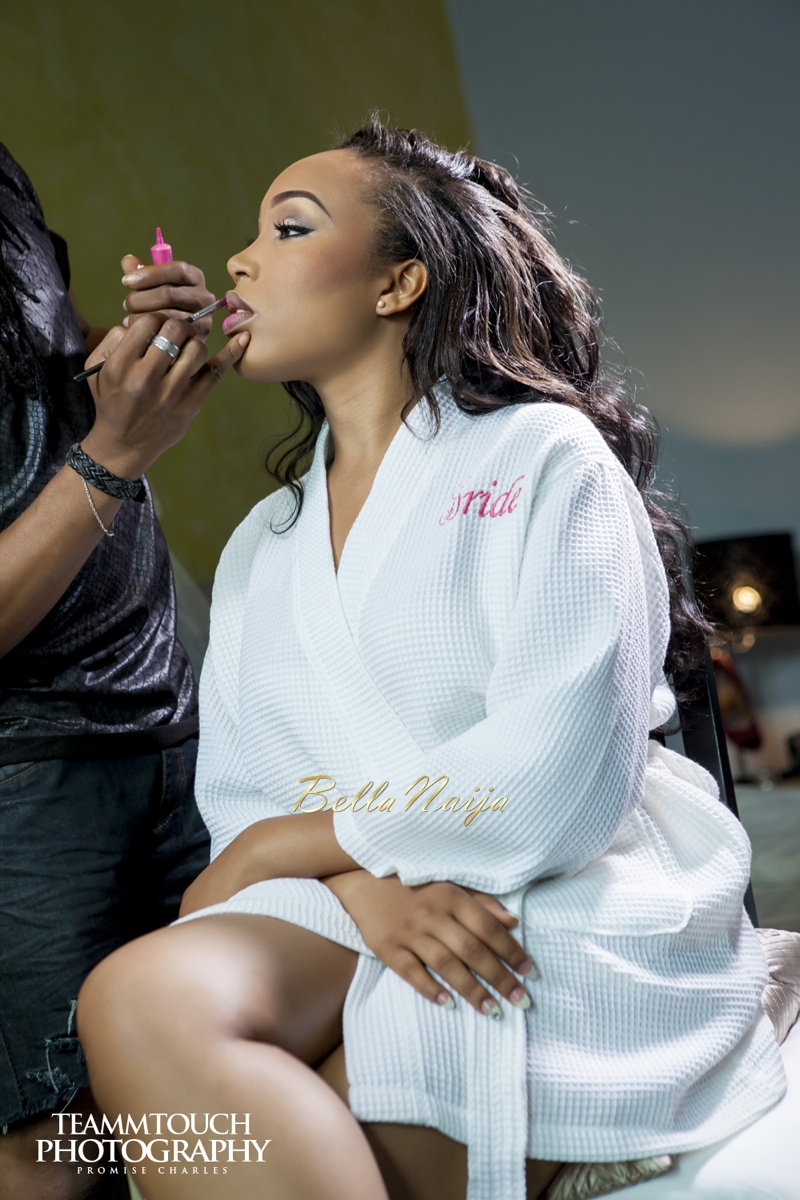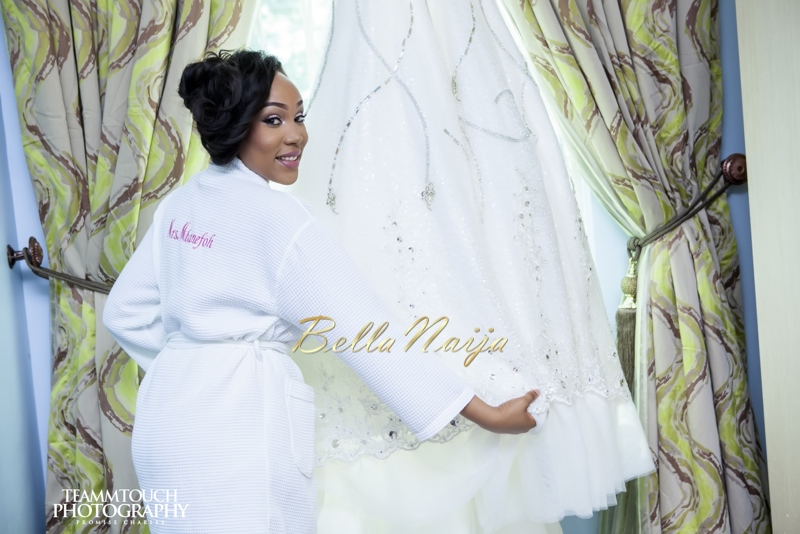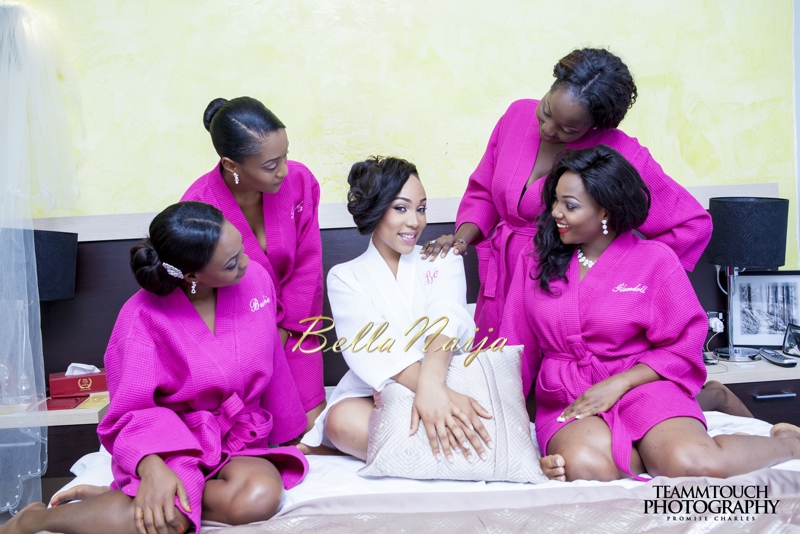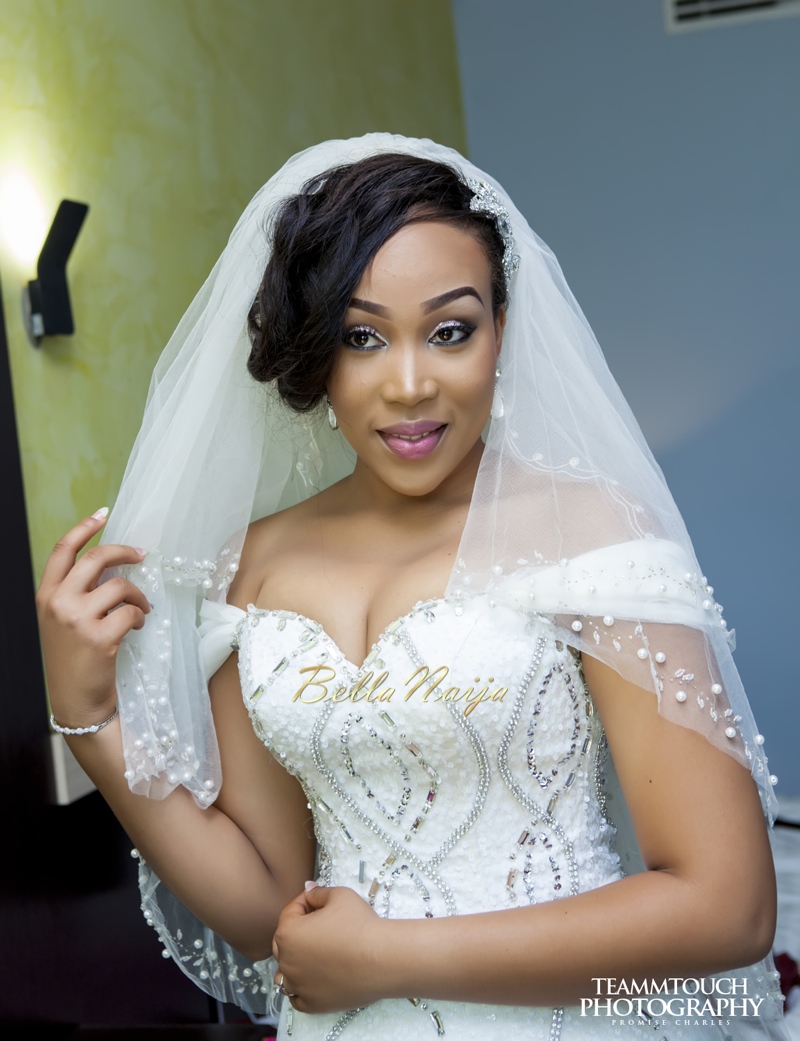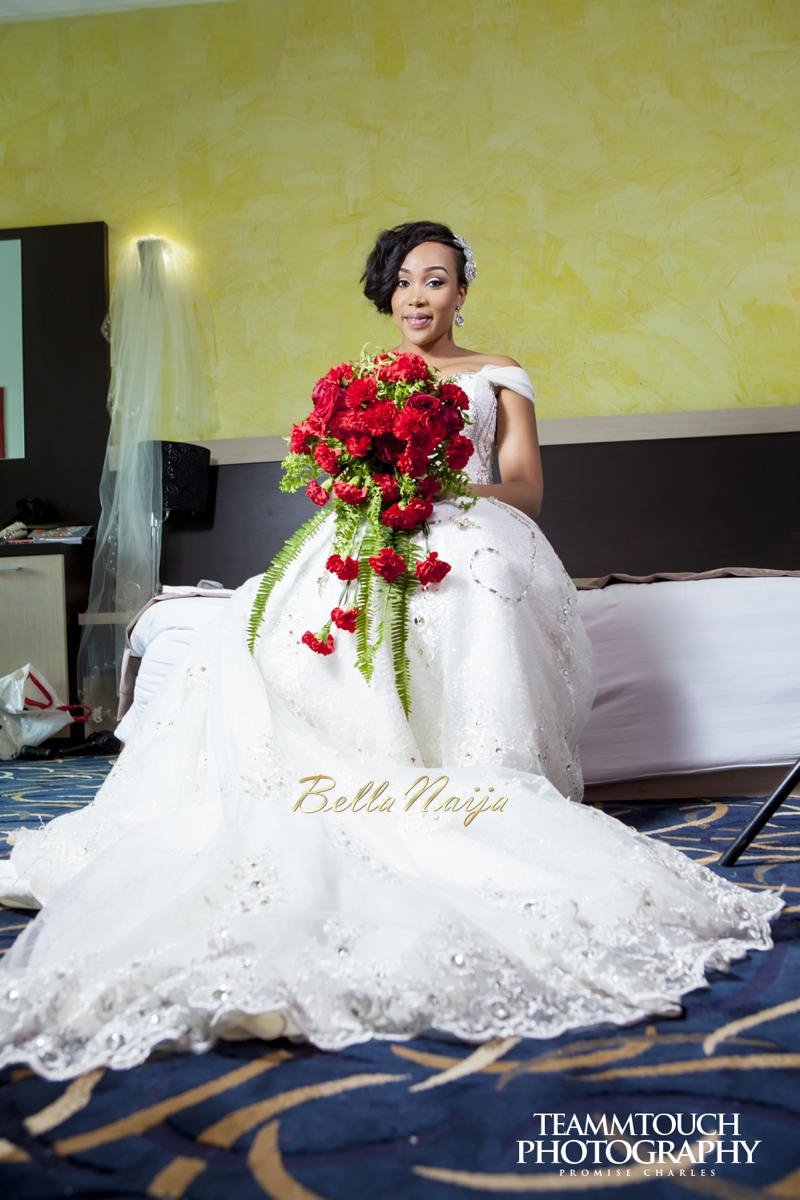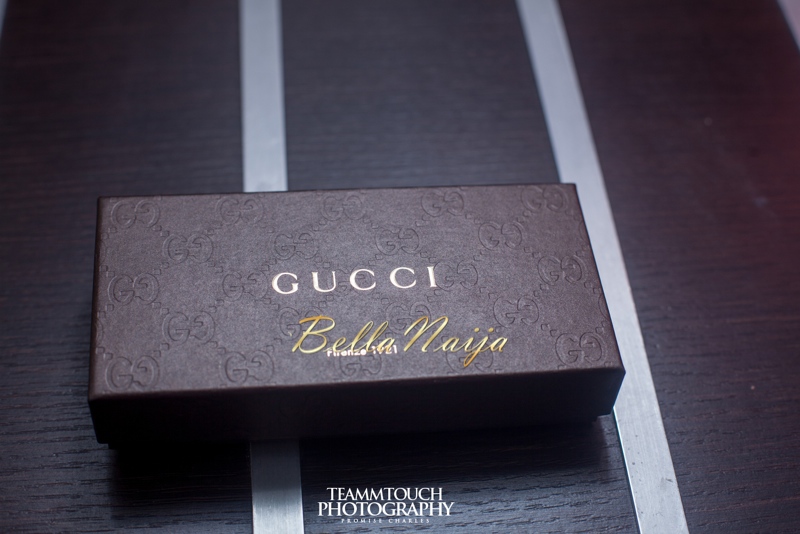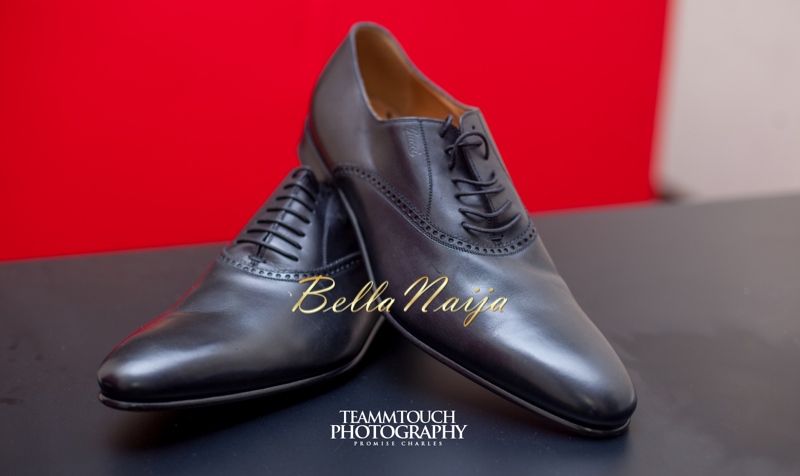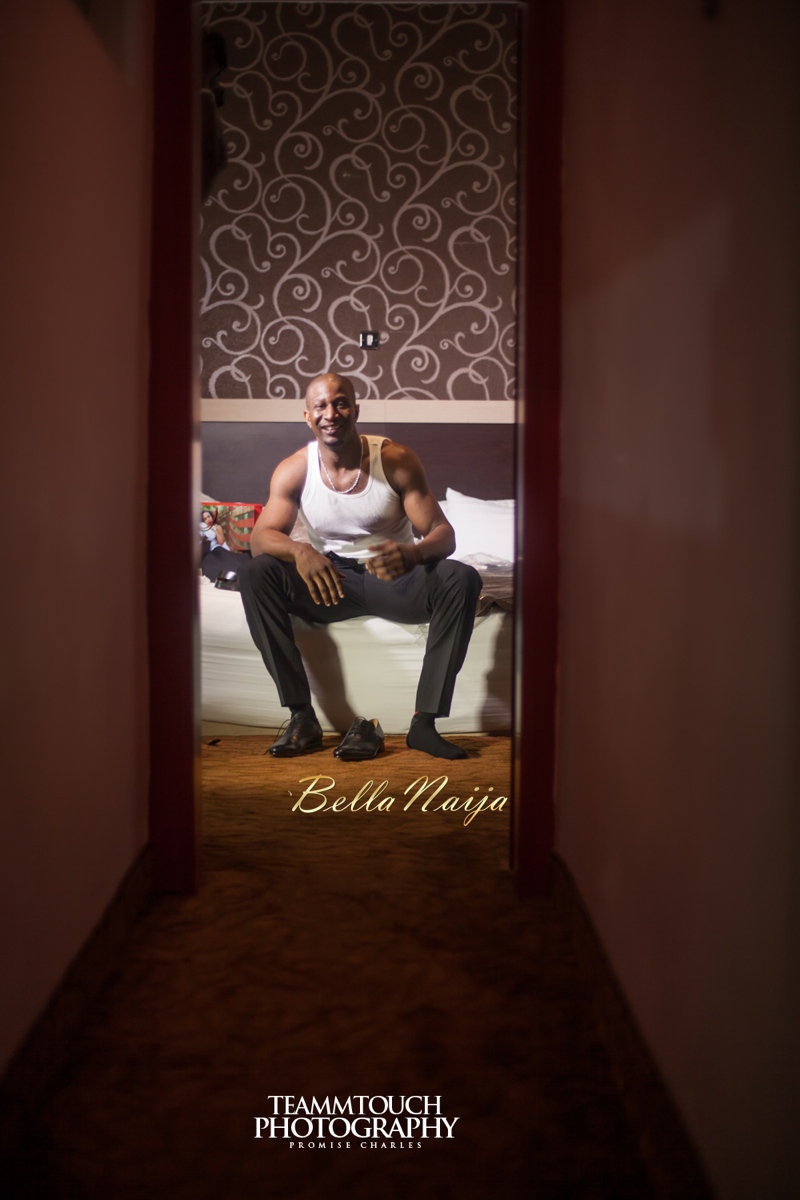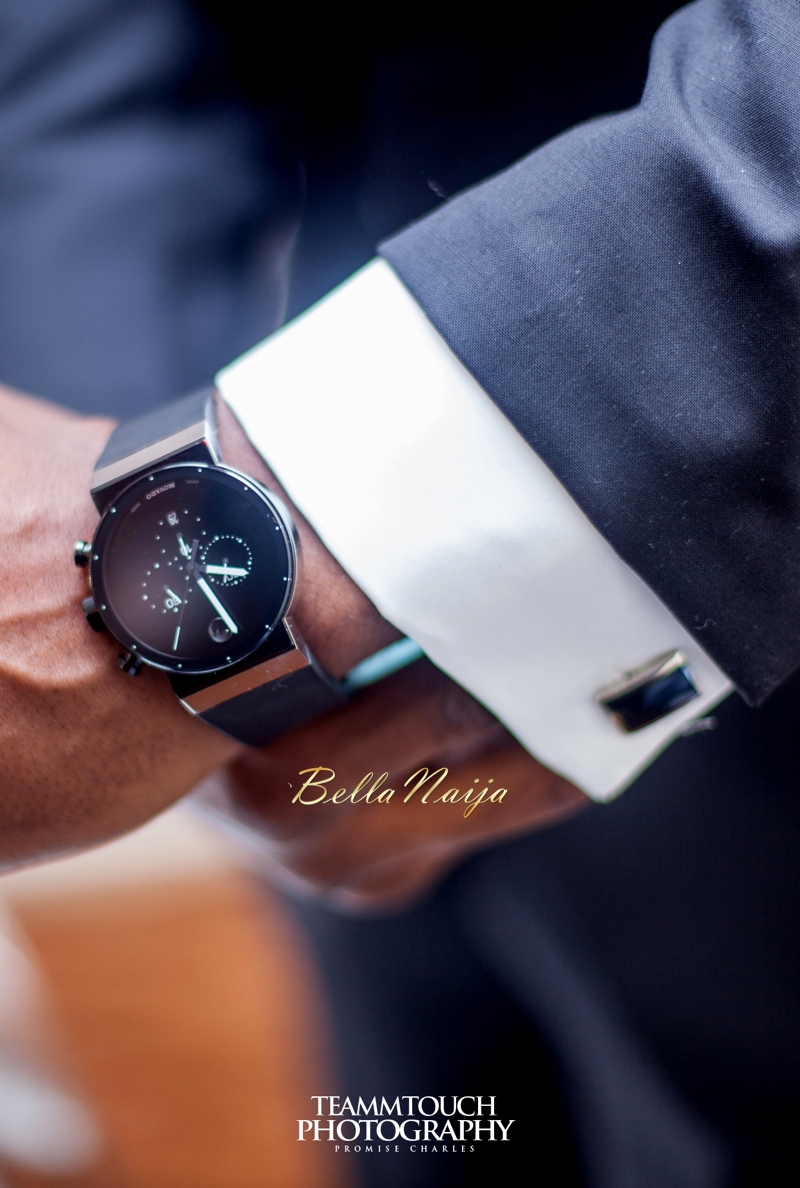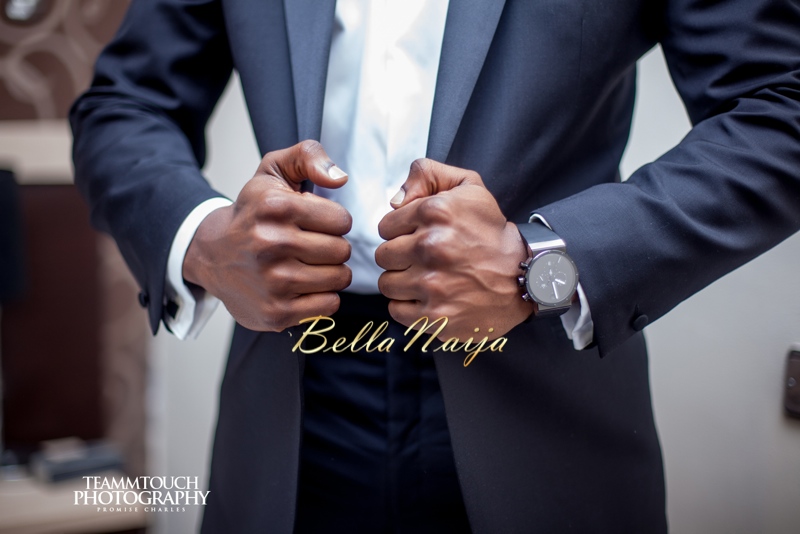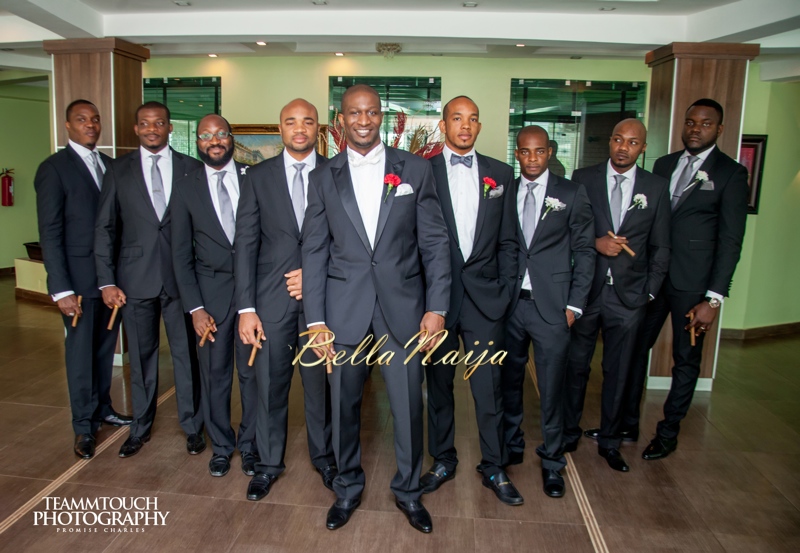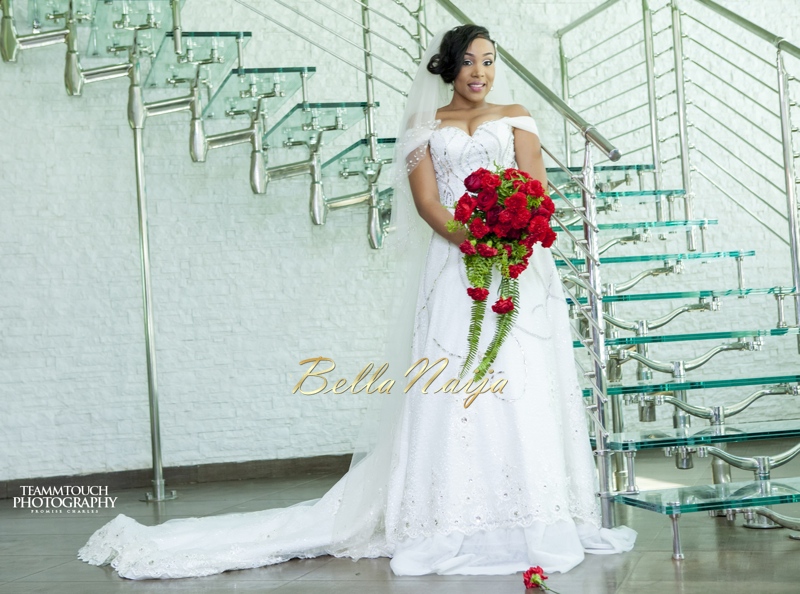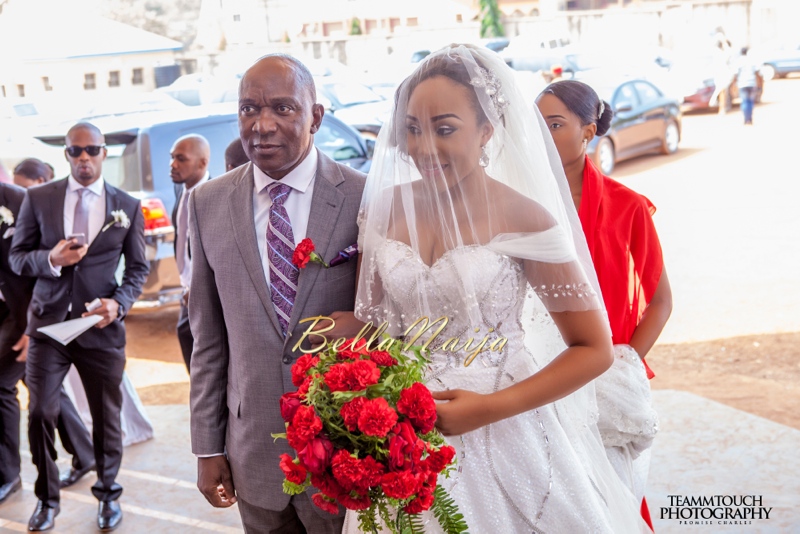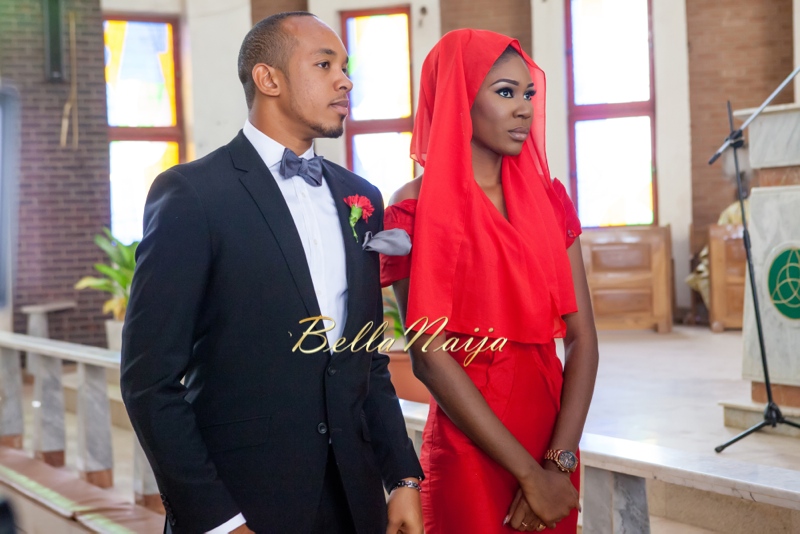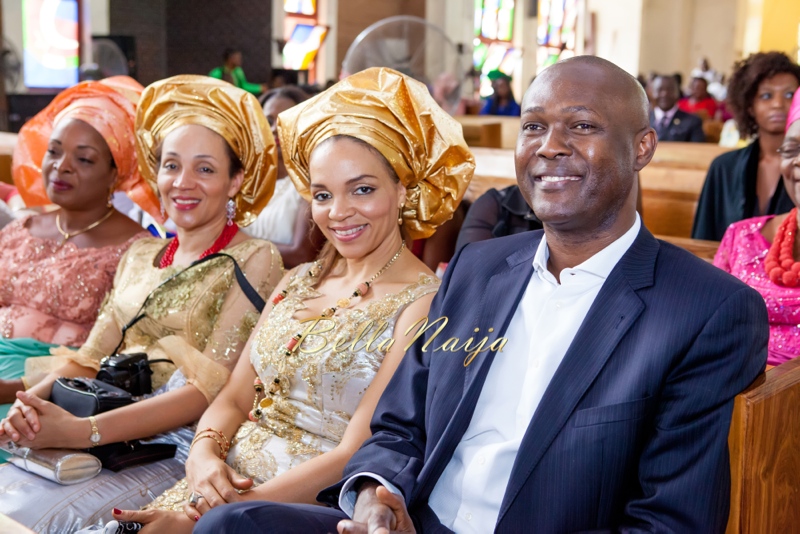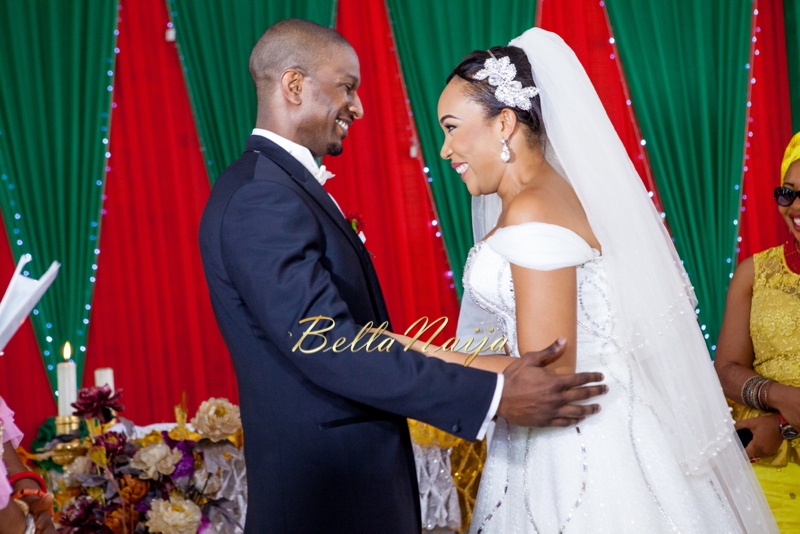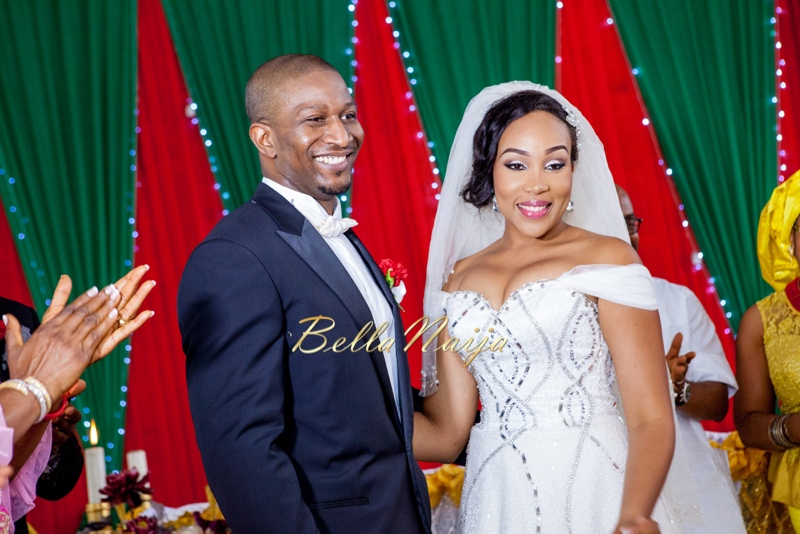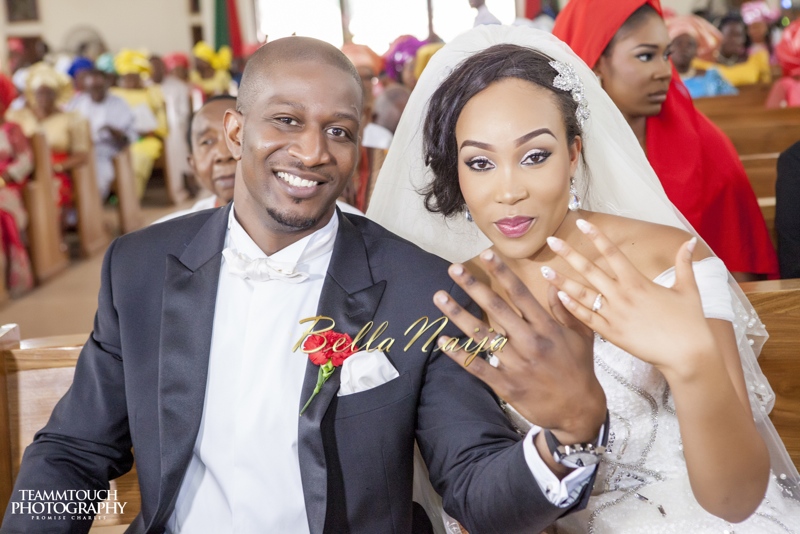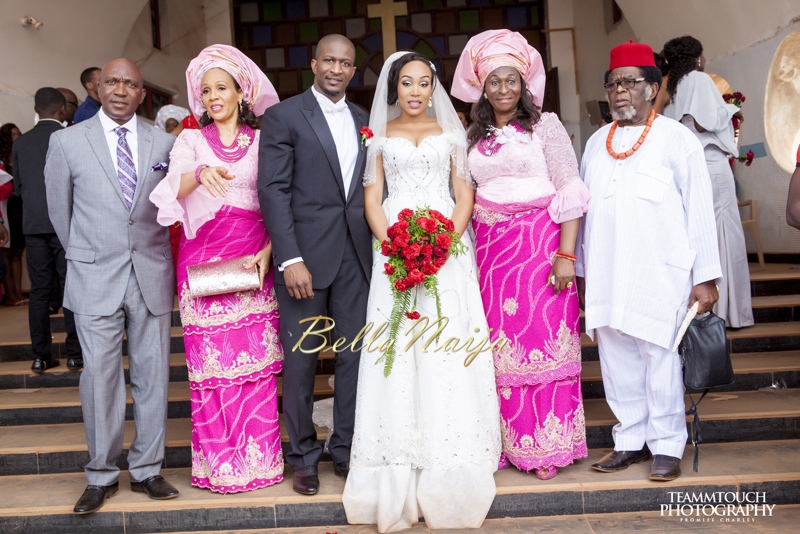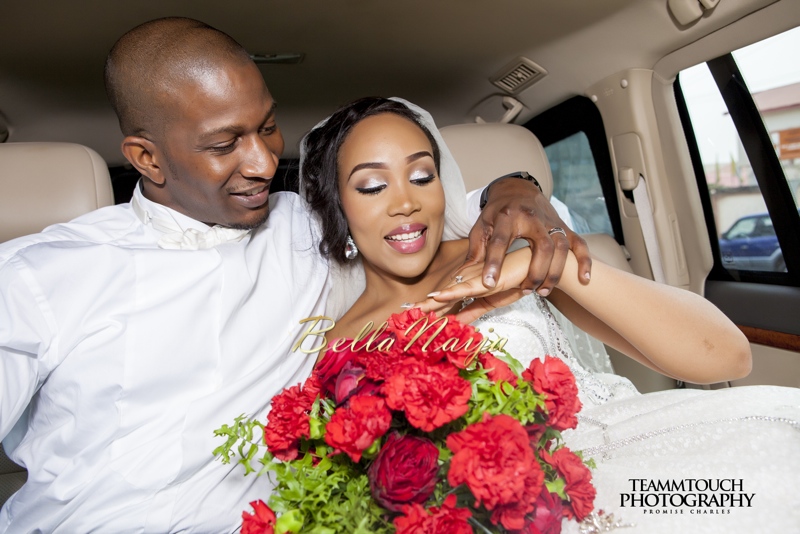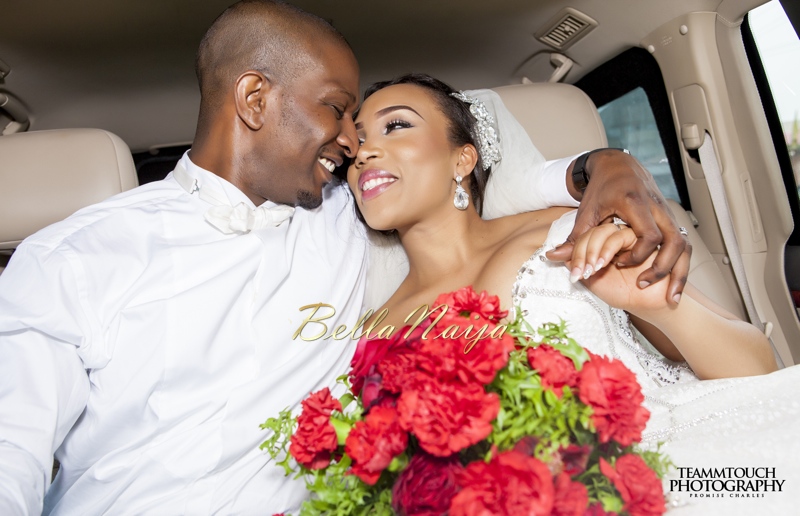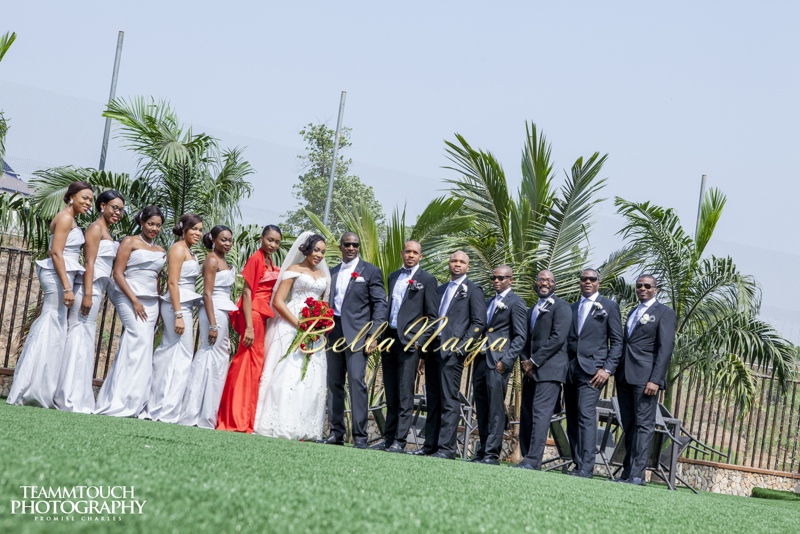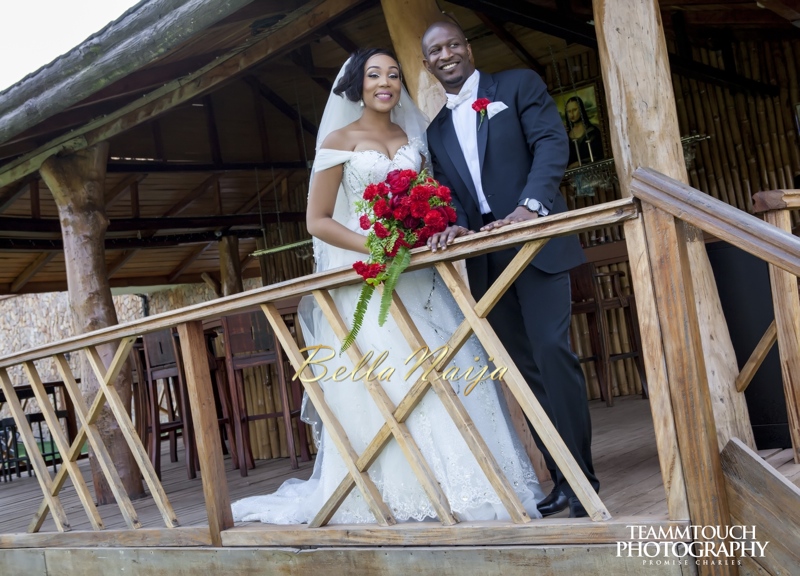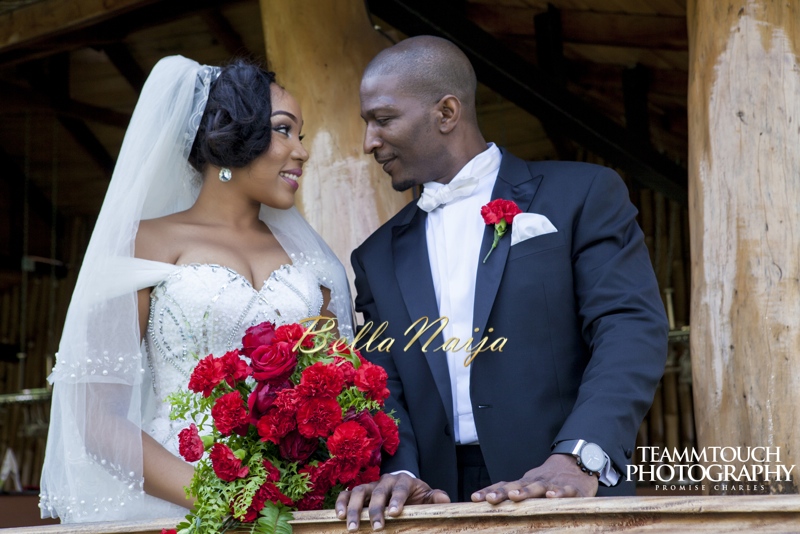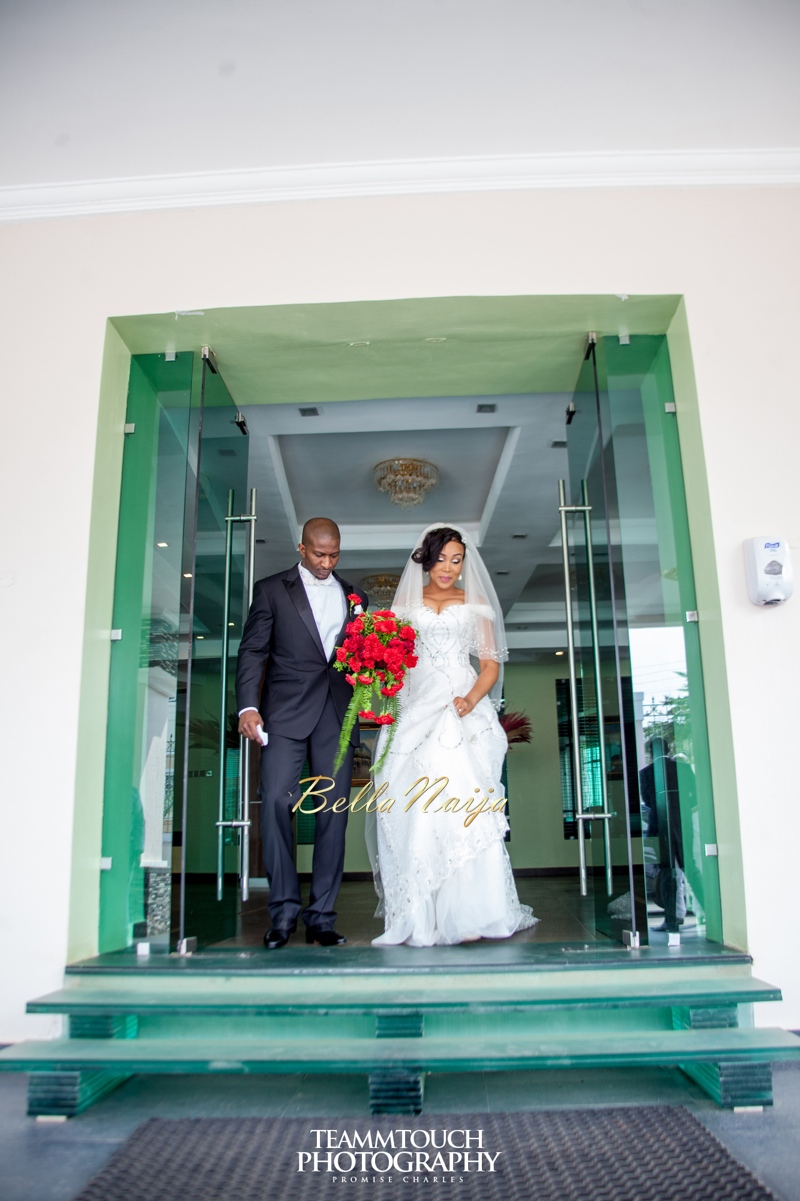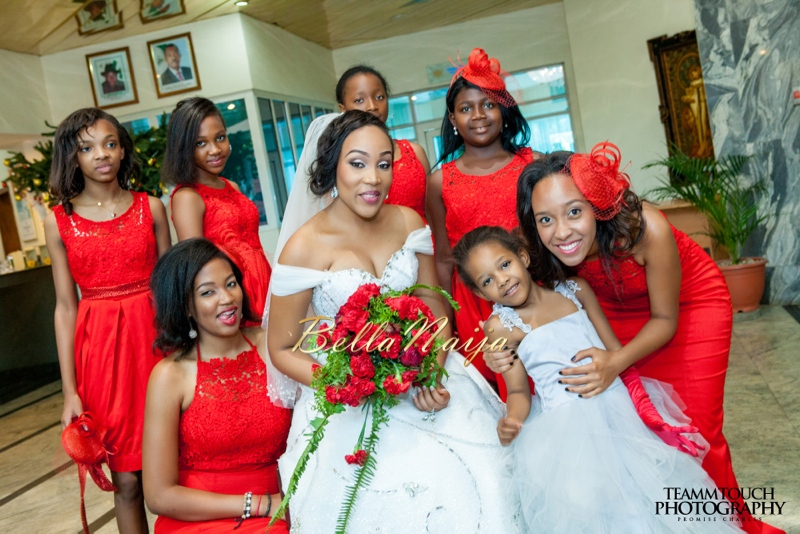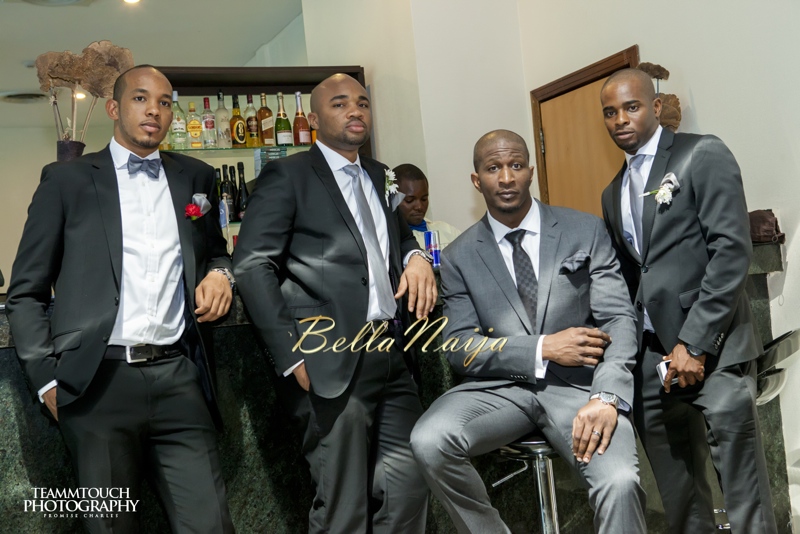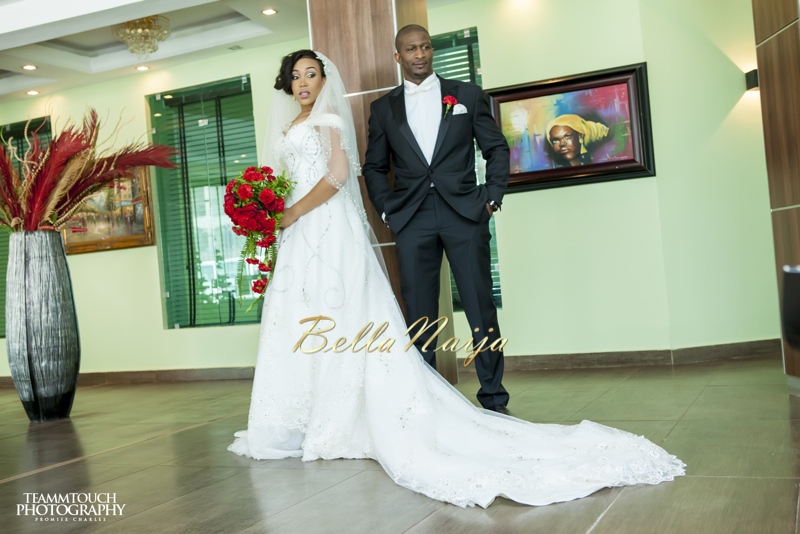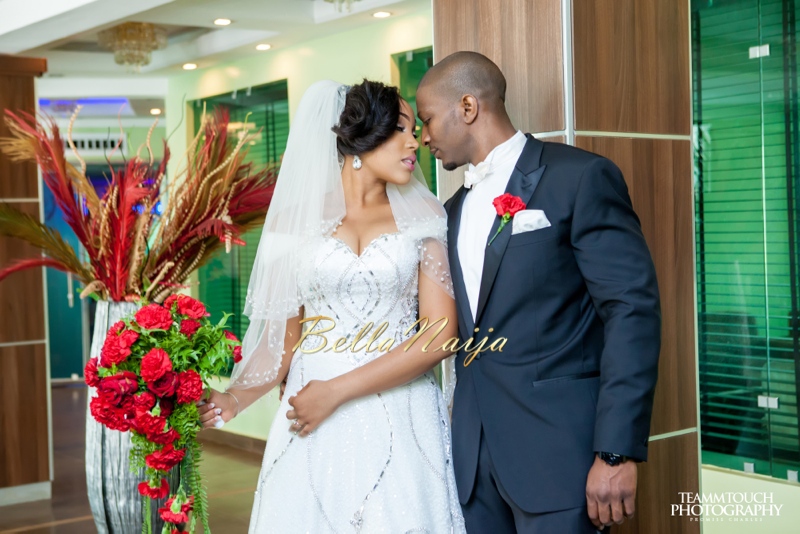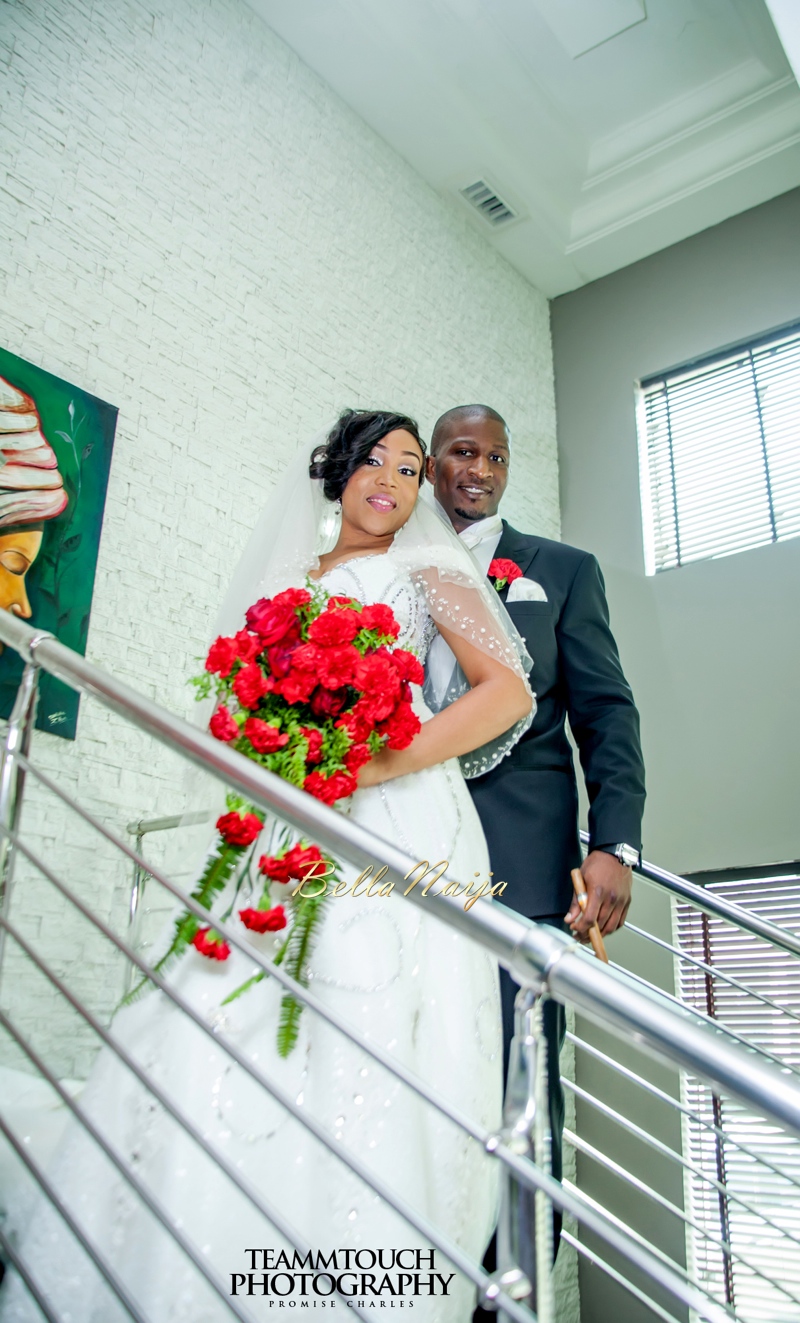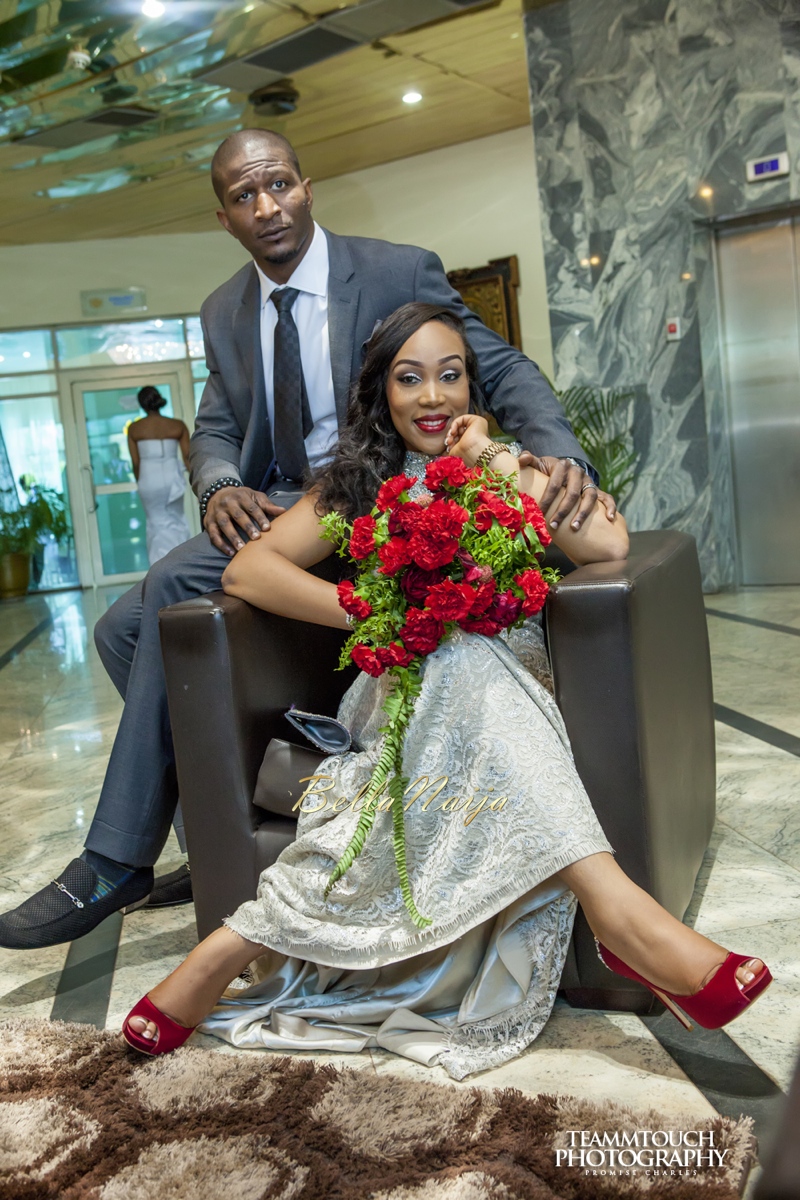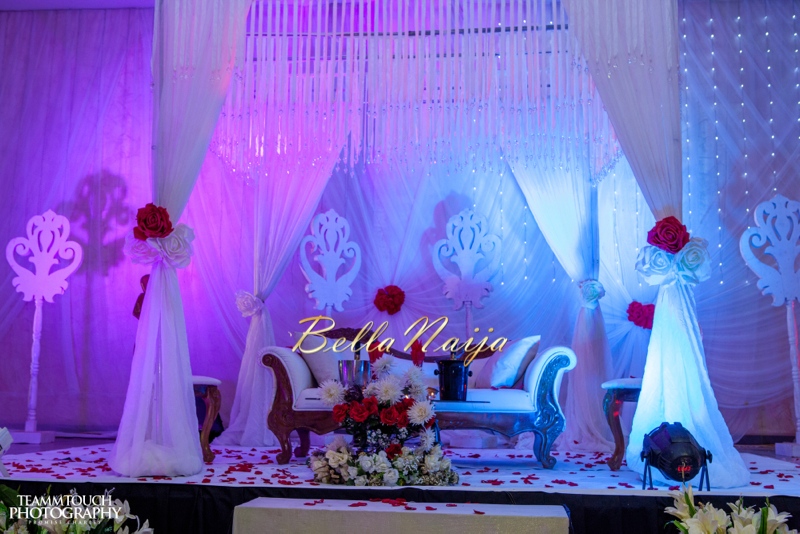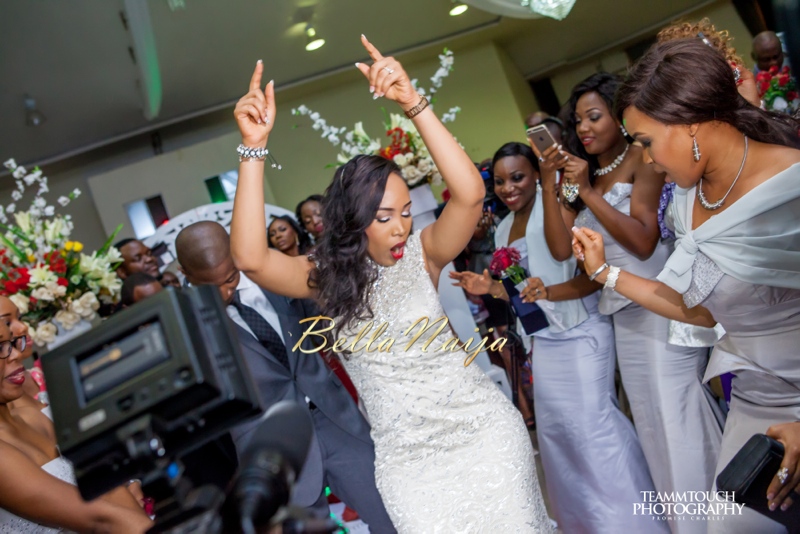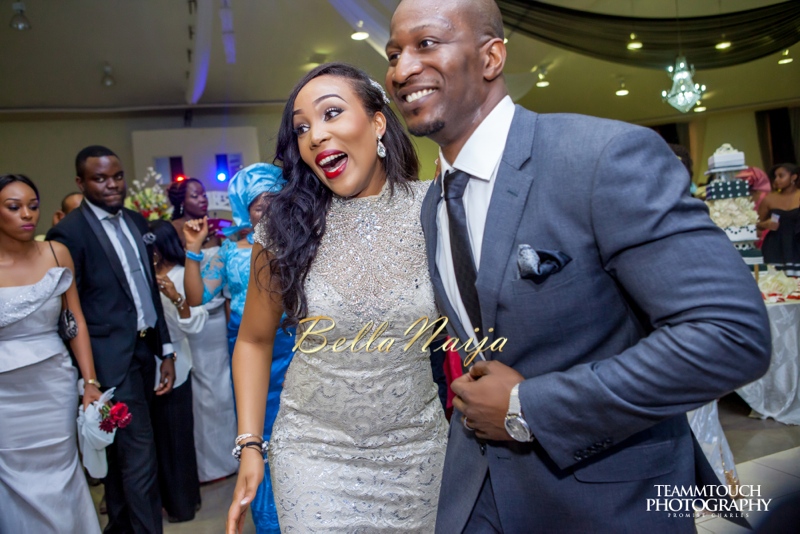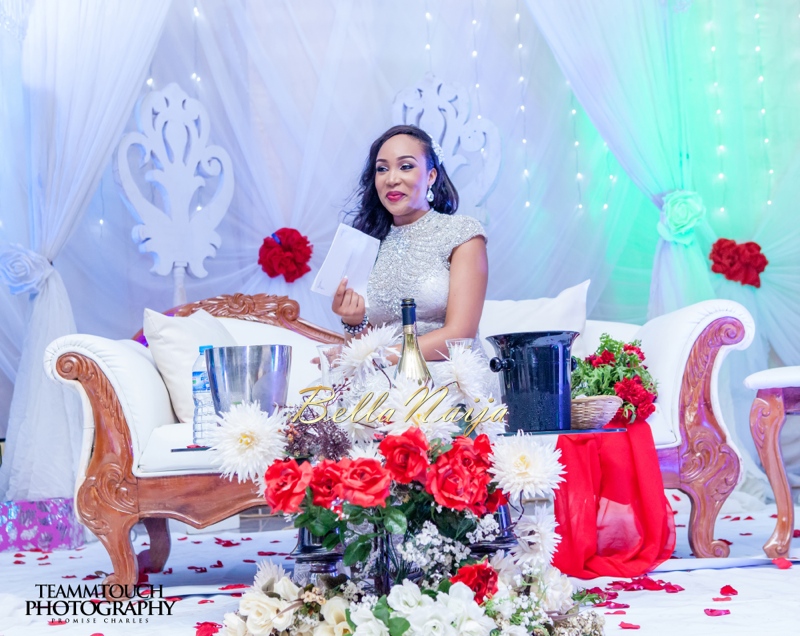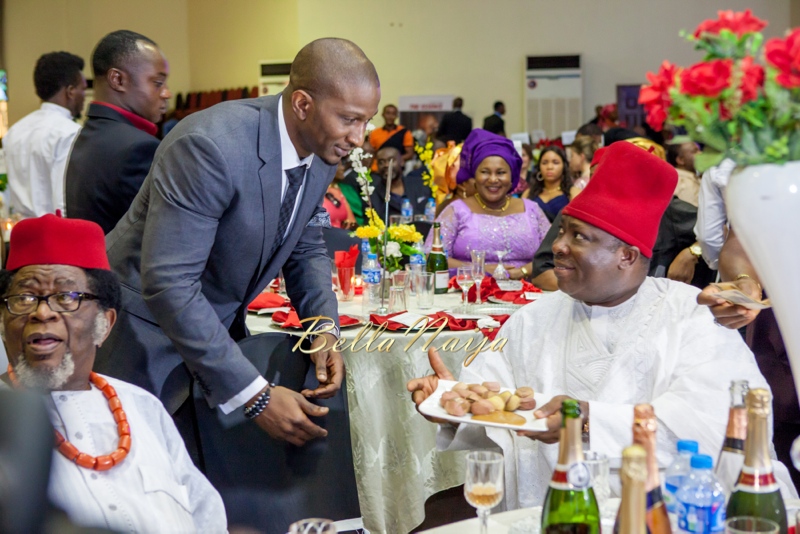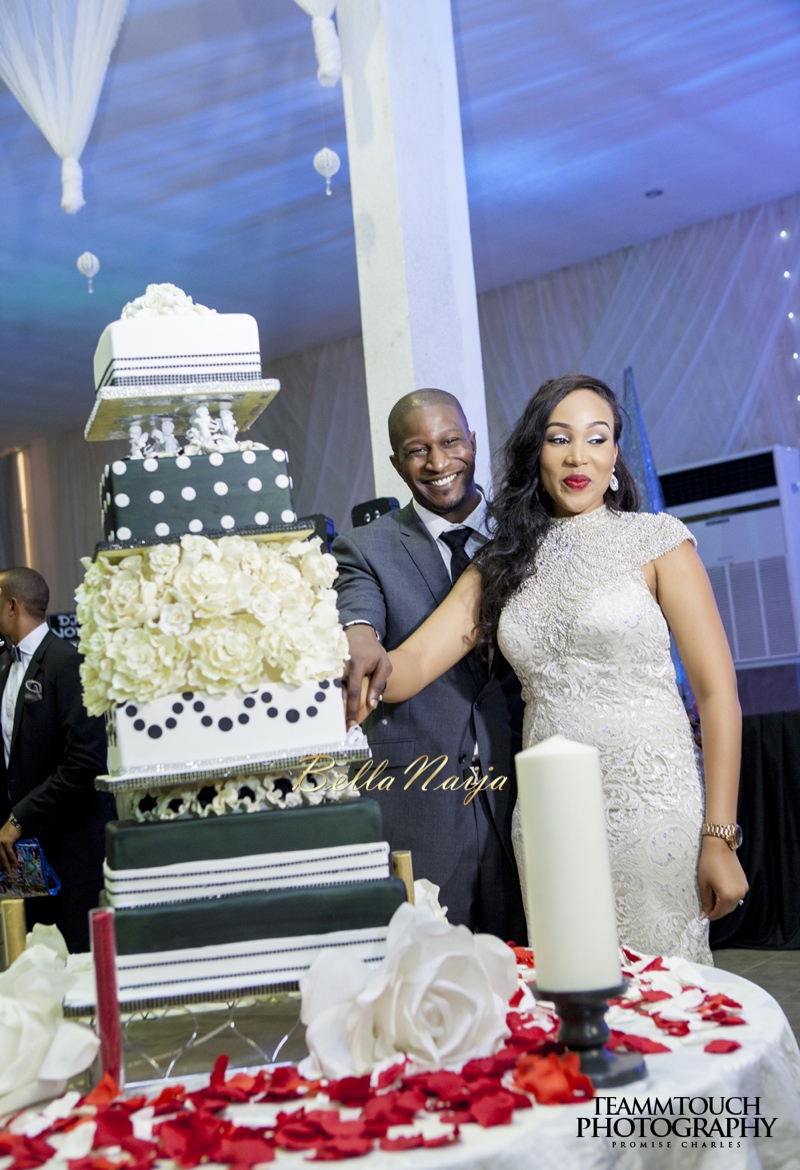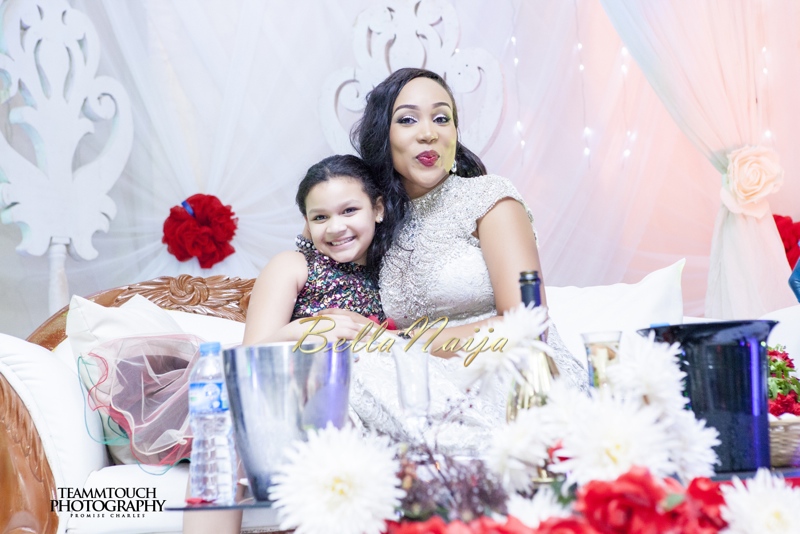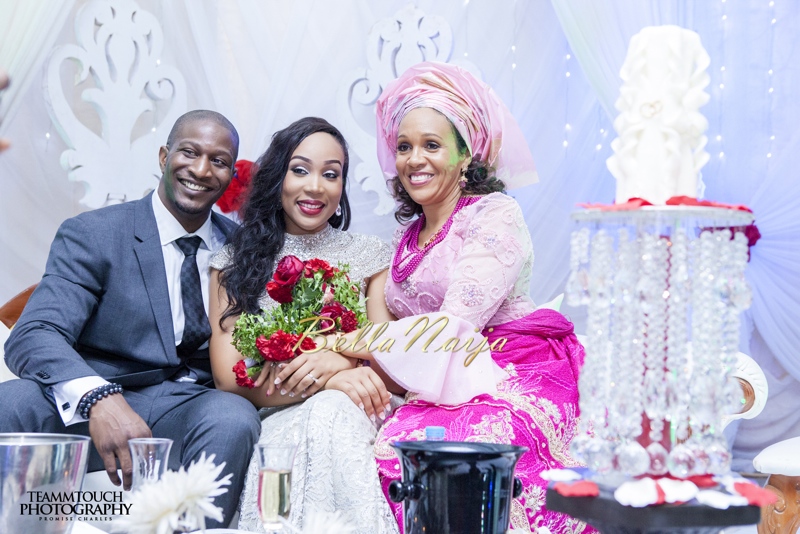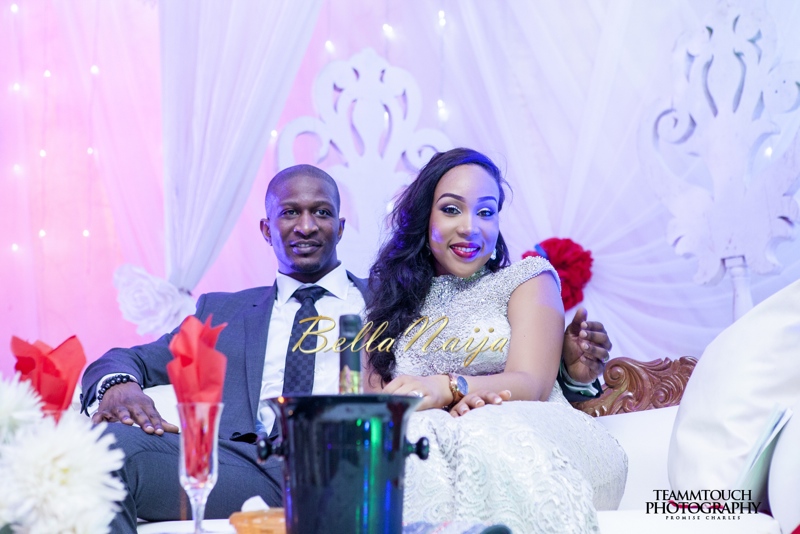 ~ Traditional Wedding by Tachi Studio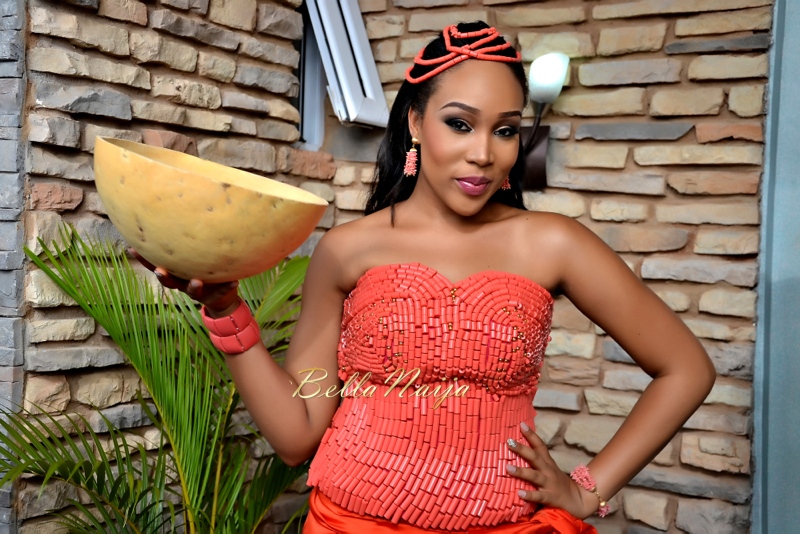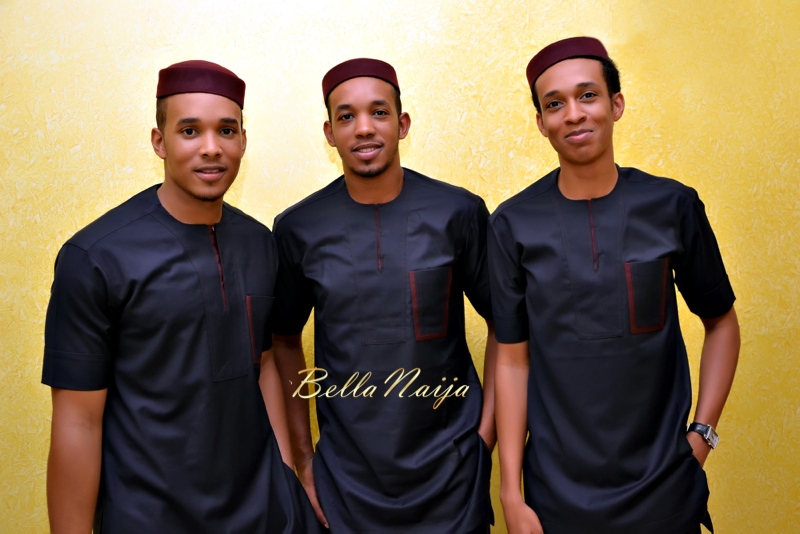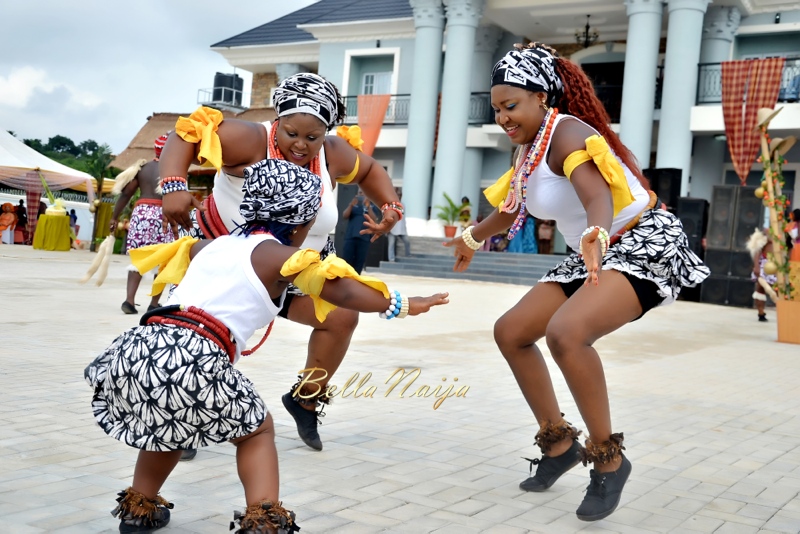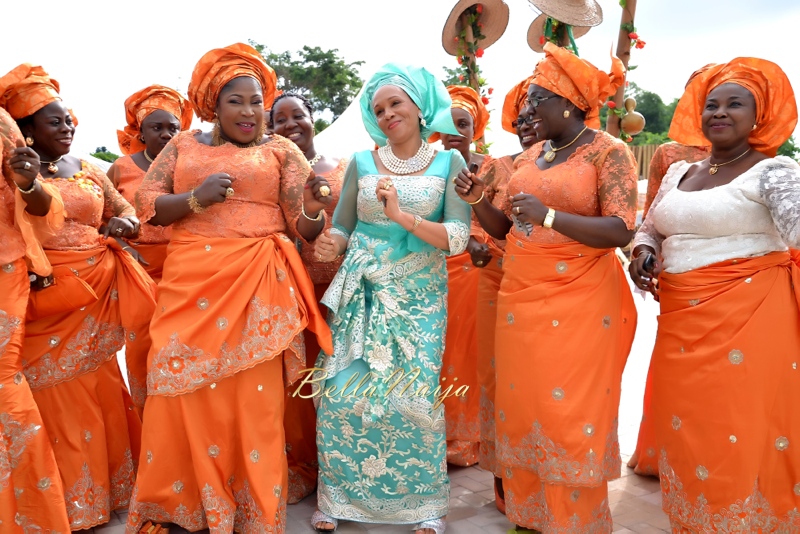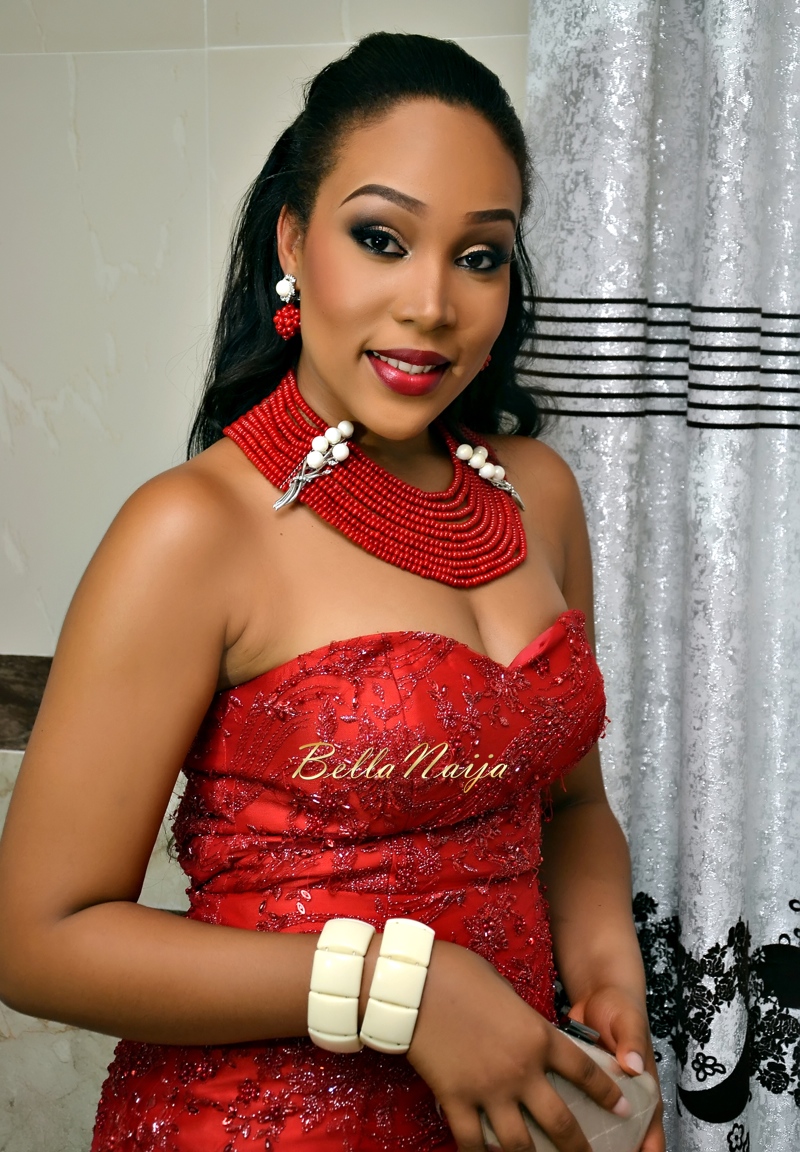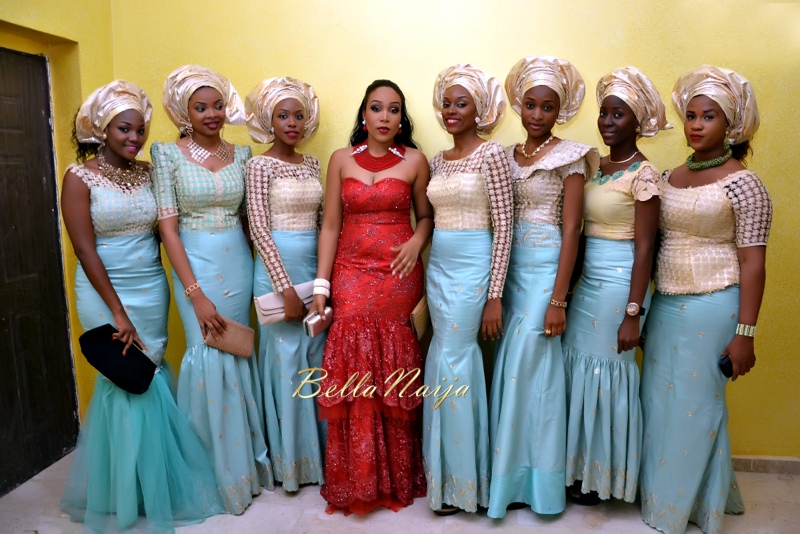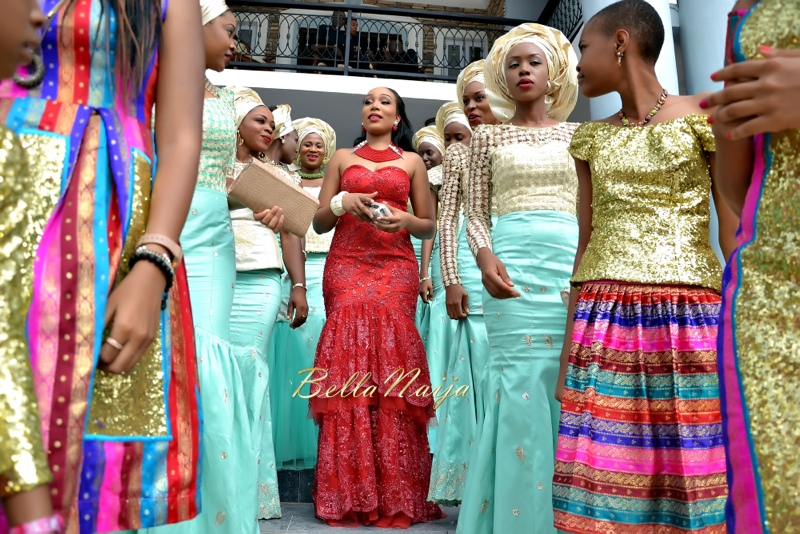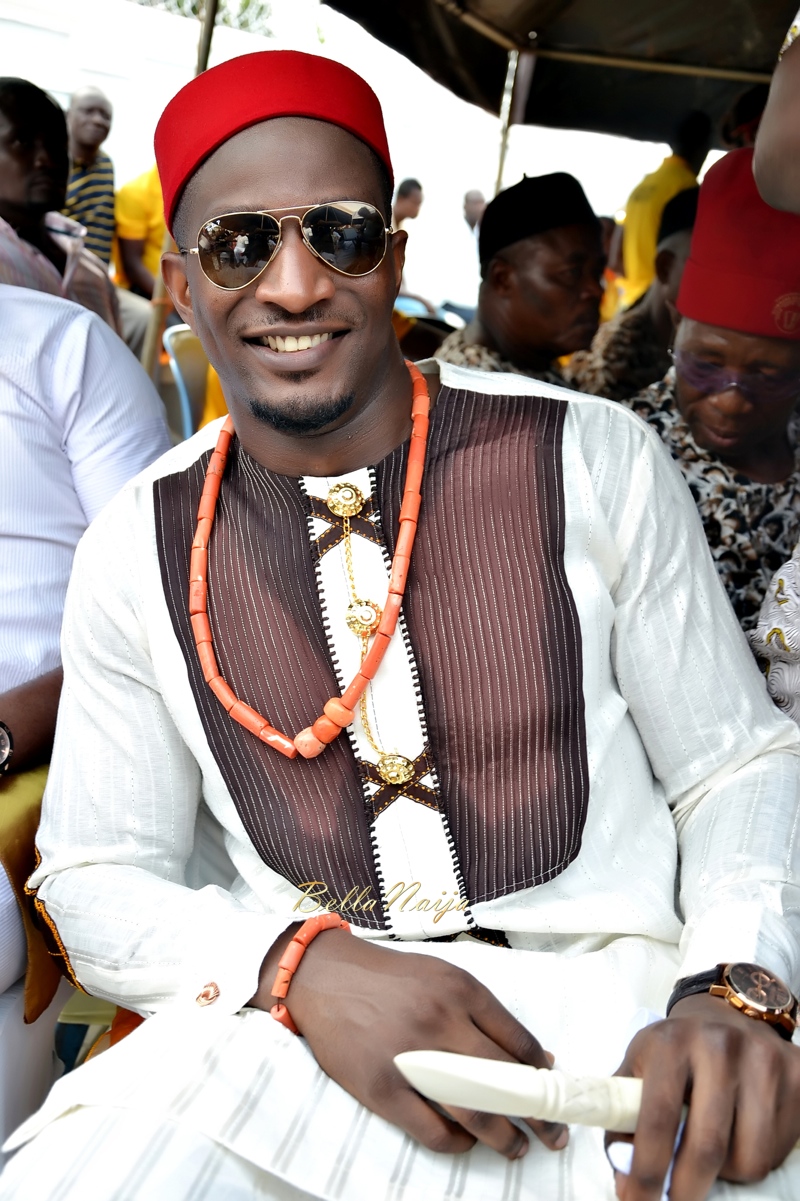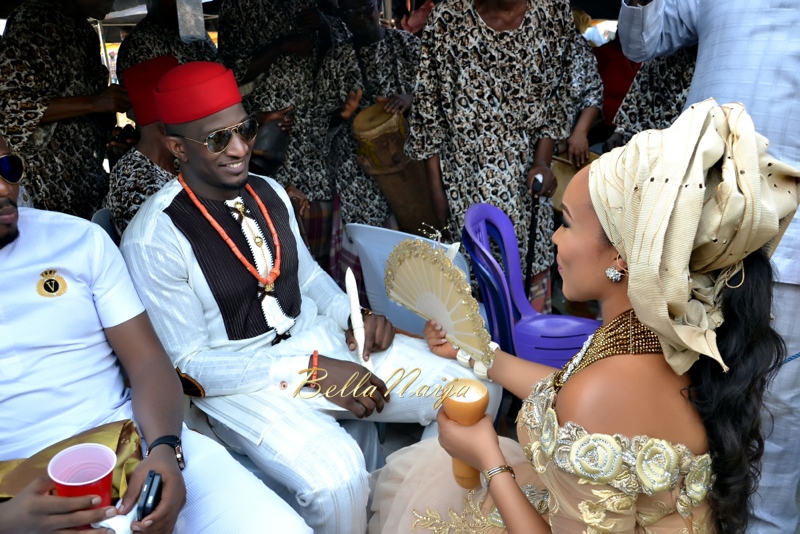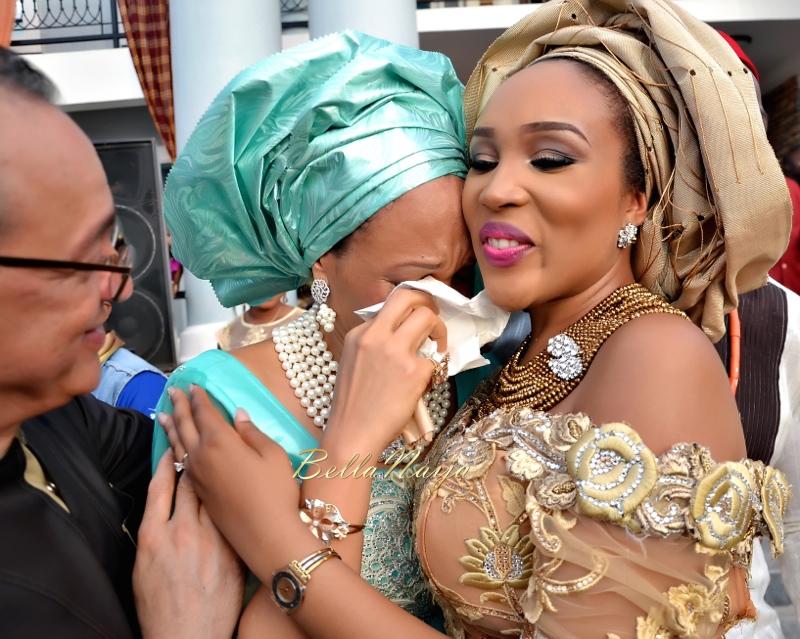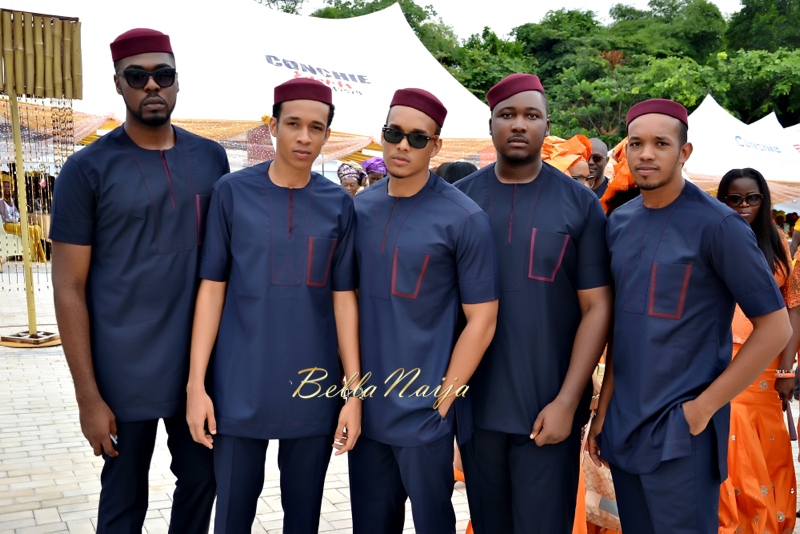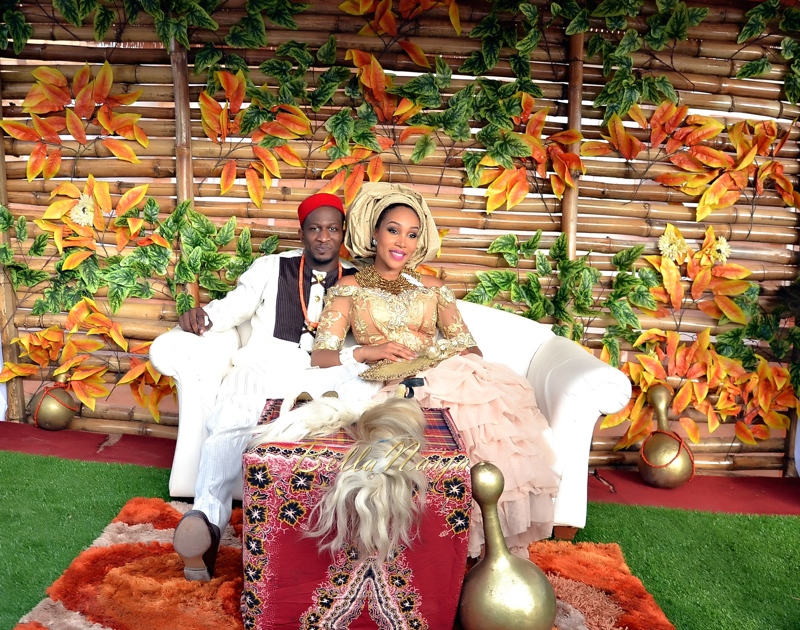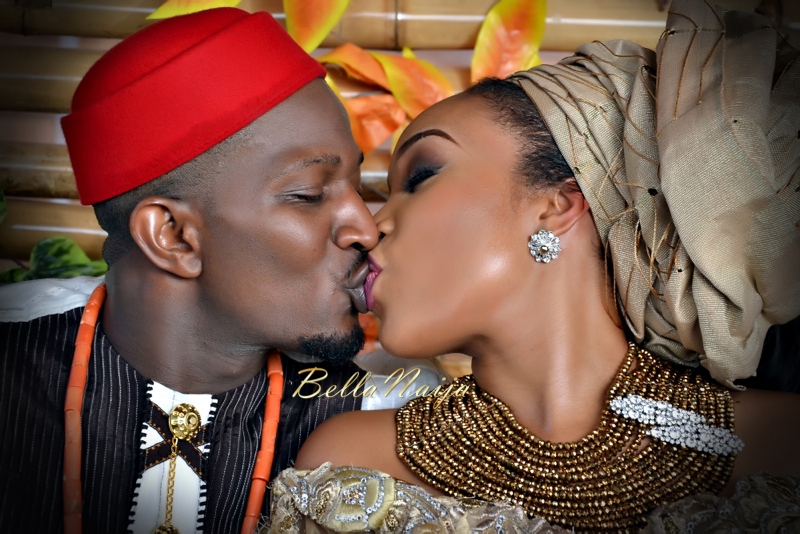 Photography
White Wedding: TeammTouch Photography | email: charlespromise (at) gmail.com | instagram.com/promisecharles
Traditional Wedding: Tachi Studio | instagram.com/derick0147 | email: dereckaibangbee (at) yahoo.com
Wedding Info – Dates | Venues | Colours
Traditional Wedding: May 10th, 2014 | Obodocha Square, Neke-Oghe Ezeagu, Enugu State | Green, Orange & Gold
White Wedding: December 29th, 2014 | Church: Holy Trinity Catholic Parish, Enugu & Reception: Golden Royale Center, Enugu | Black, White, Silver & Red
Wedding Attire
Bride's Makeup: Dave Sucre | instagram.com/davesucre
Reception Dress: Terani Couture | www.teranicouture.com
Wedding Shoes: Badgley Mischka | www.badgleymischka.com
Groom's Black Suit: Harvie and Hudson | www.harvieandhudson.com
Accessories: Gucci (Bow Tie, Pocket Square, Socks, Cufflinks and Shoes) | www.gucci.com
Groom's Charcoal Suit: TM Lewin | www.tmlewin.com
Accessories: Louis Vuitton (Tie, Pocket Square, Belt, Socks and Shoes) | www.louisvuitton.com
Groomsmen: Black suits with Michael Kors Accessories (Tie, Cufflinks, Pocket Squares, Socks) | www.michaelkors.com
Bridesmaids: Rose Blossom Bridal | www.roseblossombridal.com
Vendors
Trad & White Wedding Planner, Decor: Kachy | instagram.com/whitemagicnig
Traditional Cake: Invigo Cakes and Pastries by Alvina Ikegwoha
Wedding Cake: Kitchen Pastries by Ifeoma Ezechukwu
Bouquet: Ngozi Njeze