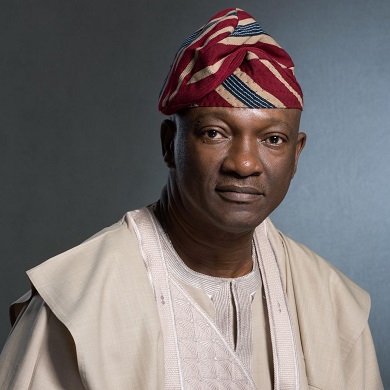 In response to threats made by Oba of Lagos Rilwan Akiolu in which he stated that Igbos saying they would "perish in the lagoon" if they don't vote for Lagos State APC governorship candidate, Akinwunmi Ambode, Jimi Agbaje has responded.
According to Punch, Agbaje stated that Igbo people in Lagos should use their votes to push APC into the Atlantic Ocean. He is said to have stated this while addressing Igbo traders at the Alaba International Market on Thursday.
Nobody can push you into the Atlantic Ocean. Rather, you should use your votes to push the APC into the Atlantic Ocean by voting massively for the PDP on Saturday,"Agbaje said.
"Election is like a snake. You have to make sure you win by killing the snake completely by using your votes to drive the APC out of power. The reason why they are harassing you is because they fear Igbo votes. They will try to do 'shakara' for you but you must vote massively for the PDP and protect your votes…
In the last 16 years, the APC has been full of arrogance. This arrogance must end once and for all. Saturday is the time to say enough is enough…
God is on our side and power will change hands on Saturday and life will be better for you and your businesses. There will be no oppression again because this election is about freedom from bondage."