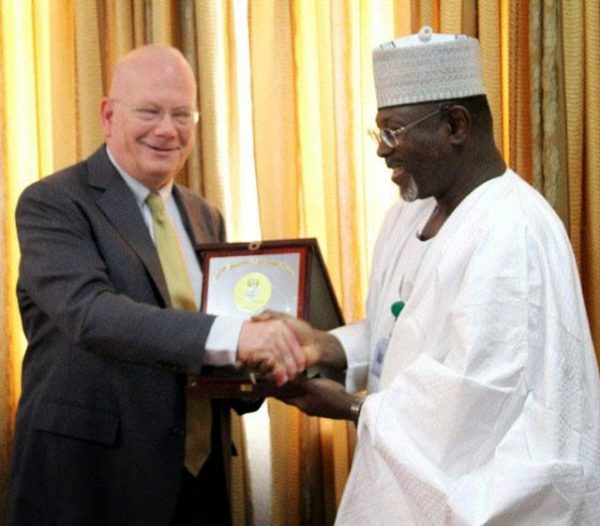 United States president, Barack Obama, has given INEC Chairman, Attahiru Jega, a certificate of commendation over the peaceful conduct of the 2015 presidential and National Assembly elections.
ExpressNG reports that the certificate was presented to Jega by by US Ambassador to Nigeria, James Entwistle on behalf of Obama and the US government.
Congrats to Jega!
In other news, former federal Commissioner for Information and South South leader, Edwin Clark has condemned the awarding of the certificate, stating that it was given in too much of a haste, as the elections are yet to be concluded.
According to Vanguard, Clark stated:
"I was surprised that Barack Obama gave Professor Attahiru Jega an award when the elections are still on .Obama should be tactful in handling the affairs of Africa. US should leave us alone, Nigeria is an Independent country. They tried it Egypt, they should not try anything in Nigeria."