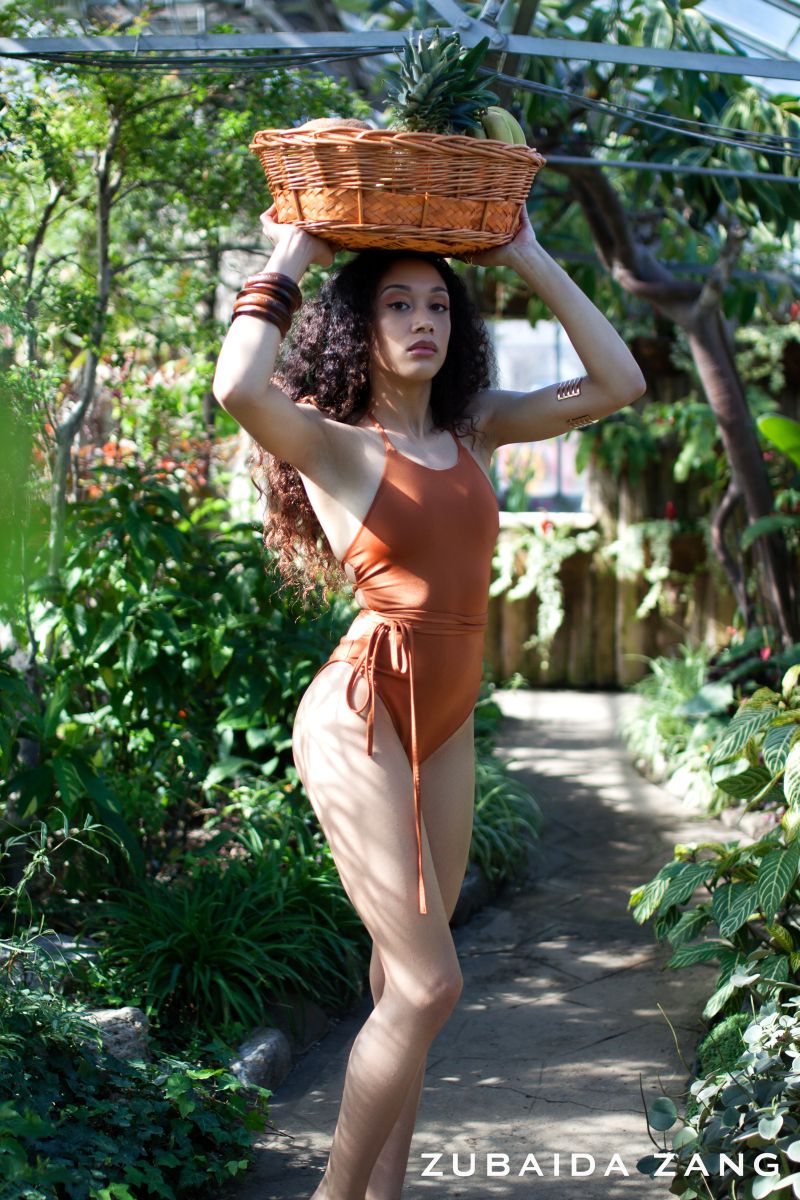 Emerging eponymous swimwear line Zubaida Zang, has officially launched and is bringing its own perspective on swimwear.
If you're a 90s baby insert nostalgia here. The "Wild (Girls of Summer)" collection was created to project the care-free vibe popular in the 90s, filled with earth tones, 90s-inspired shapes like high cuts, spaghetti straps, high waist bottoms etc and a lot of feminine appeal.
According to the designer – "When people hear WILD, they instantly think "busy prints", but it's the complete opposite. There is a simplicity to the feel of this collection, and just like Miranda Priestly said – "there's nothing groundbreaking about prints in the spring". So although the pieces are a perfect travel companion for her, when you hear WILD, I'm referring to the girl with a strong sense of adventure, and an unquenchable desire for wanderlust. Those are the girls of Summer."
Speaking further on the inspiration behind the collection, Zubaida said – "Girls of Summer was inspired by a song I heard at a dingy bar back when I lived in Texas, and it is by a classic American rock band called Aerosmith. At the time I really didn't know what I wanted to do or be, but the name really just stuck with me. And so "Wild (Girls of Summer)" is really from me finding myself, and tracing my roots, and knowing the kind of woman I want to be." "I hope that me sharing my journey inspires others to do the same."
We just love a good swimsuit and its inspiration is definitely one that inspires us to discover Summer fun. Check it out!
Photo Credit
Photography: Nathalia Allen (Instagram: @AMillionMinds) & Jeremy Rodney (Instagram: @PortraitsByJeremy)
Styling: Zubaida Zang (Instagram: @IAmZSZ) | Dafna Rubenstein (Instagram: @DafnaR)
Makeup: Rosa | Nashia Maxwell (Instagram: @NashiaMaxwell)
Models: Crystal, Rosa, Kyla, Theo & Zubaida
Creative Director/Designer: Zubaida Zang (Instagram: @IAmZSZ)
To find out more on the label, visit their website: www.zubaidazang.com or www.iamzsz.tumblr.com/about