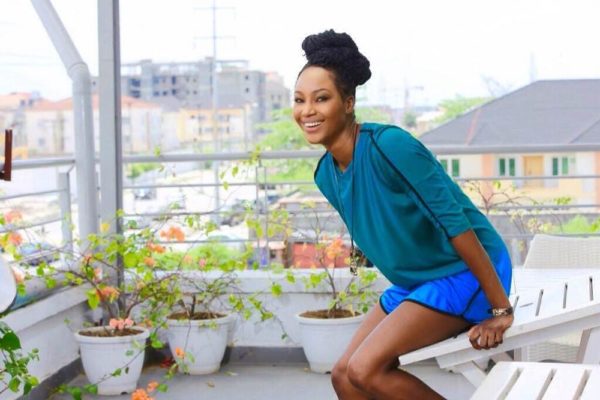 Once upon a time, I was having a discussion with a male friend of mine. He was single at the time, but unhappily so, and so – on that day – when he went on and on about being pressured to settle down, I listened keenly but with soft concern and slight amusement.
I find it amusing that so many people confuse being alone with loneliness.
I find it deeply concerning that so many more are terrified of being alone with themselves and will pour themselves into anything (drugs, alcohol, friends, dating, sex, constant parties et al) that offer them even the slightest escape from themselves. It is amusing again that many do not see the irony… that if they, being the owners of themselves cannot stand being alone with themselves – how can it not be terrifying for another to receive "all of that" (which is who they are) which they themselves cannot stand being alone with? If you cannot accept yourself, how then can you demand acceptance from another? You cannot pour yourself into another just because you are afraid of coming to terms with your "alone-ness" and then go ahead and demand "unconditional" love from the one you are using as an escape from yourself. You are not a "soup" and nobody is a "pot". Unless you decide to be a soup/pot. In which case, spiritus sanctus vobiscum… please carry on.
Abi na? Aye o'le.
Relax. Be still. Fall in love with yourself, everyday.
Anyways, these I said to my friend, who seemed to nod in deep retrospection. I offered him a cup of tea. He accepted it and then told me how in spite of what I had said, how difficult it was – finding a decent girl in Lagos. Apparently, many Lagos girls were terribly decadent – so he said – and that he didn't want to be with a girl who had been "smashed" by another guy who moved in the same social circle as him.   Then he went ahead to tell me a story of a girl he too had "smashed" in the past.
So, there was this girl. They had done the in-between-relationships-"do" a couple of times in the past while maintaining a cordial friendship. They met again at the supermarket, where she excitedly invited him to her birthday party that weekend. And so Mr.Man went.
There he met many different people. The party was exquisite: the location, the decor and the caliber of guests there. Ms.Host came over to greet Mr.Man who complimented her new "glow". She said she had fallen in love and had met "the one". They giggled about it just before she excused herself to say hello to a couple who just walked in. And so my friend sat quietly with a glass of champagne in one hand. He scoped the lush interior of the party venue and a few of the silent-money big boys who were in attendance. It was obvious Ms. Host was deeply cared for.
And then— the man of the moment walked in. He was Ms.Host's "the one".
Mr Man then realized he knew him. They were old acquaintances, you know like a social friend; one of those people you know and chat with when you meet at events and the like. And so, they got chatting, the ol-so-what-are-you-up-to-these-days kinda talk. Man-of-the-moment (MOTM) said business was going well and that he was lucky to have found the most amazing woman in the world. He said they had only been dating for about six months, but that he planed to propose to her at the party that night.
He pointed out the woman who made him feel all these beautiful things. It was Ms. Host.
To which Mr.Man (ala'koba ten kobo) guffawed and said something like, "Who? Her? Please abeg no enter one chance my brother. Someone I still smashed when?"
"I'm sorry… whaaaaaaaaaaaaat?" MOTM seemed befuddled.
"My guy, shine your eyes…" Mr. Man continued, "I know you are young and rich, but look at all these big boys that attended this party. Look at that one… even that one… Haba, you no fear? How does she know them? Why are they here sef? I can bet you she has slept with at least four of the top shots here. I know she's a nice girl, but we ALL have smashed that. Abeg forget that thing jare, lets have a drink…"
And that was how the story ended. MOTM walked out of the party, never said a word to her and ended his relationship to Ms. Host.
Choi. Failure at the edge of breakthrough.
I stared at Mr. Man seemed in shock. I couldn't believe he did that, and more horrifying, he seemed to recall the story with such relish. He told me that he felt he had saved his "friend" from making what could have been the worst mistake of his life. The girl never knew he had had that discussion with MOTM who just walked out of her life and never picked up any of her calls after that.
I only had three questions for Mr.Man. Putting aside this whole "smashing" business aside… I asked him to answer truthfully. I asked him,
"Did you ever date her?" No
"Did you intend to be with her after you became lovers?" No
"Did you intend to be with her after you claimed her to a man who was willing to commit to someone you never wanted?" No… but, but…
No buts, biko… I told him to call the girl and apologize to her. Because he took from her something he couldn't give her. I don't know if he ever did, but that right there is the consequence/wickedness of the claimer's club.
These days, everyone is just claiming everyone sha. And me I just troway face. I know in my past article "How Many Men", I wrote about having only two major exes, but that was then and this is now. Things have changed and old things have passed away (of course, yes). In fact, I have changed my mind. I don't have any exes o! If we are not dating, then I don't know you mbok.
*runs to grab Holy Water and sprinkles it copiously here and everywhere…*
Spiritus sanctus tecum. Ego te novi. Pax Domini nostri Iesu Christi cum omnibus vobis …
That is Latin for "The Holy Spirit be with you. I do not know you. The peace of the Lord Jesus Christ be with you…"
Pesin wey no fear Claimer's club… hmmmn. Some people misinterpret niceness for flirting- before you know it, they've carried a big trumpet, singing to the whole world that they've "smashed" that.
That was how one day I went to the salsa club and this girl  (social friend) decided to shout so everyone would hear when she asked me…
"WOWWWW! ISIO YOU DID NOT TELL US YOU WERE DATING SO-SO-AND-SO?"
Hian… Me I kukuma looked her dead in the eye and gave her the best answer.
"Nope. It wasn't me." Prove, disbelieve or doubt it o. That one no konsain me. No be me. End of discussion.
May the good Lord deliver us all from members of Claimer's club.  Whether you are male, female, young, old, married or single, biko be careful who you claim and who you let claim you.
Pacem cum te. (Peace be with you).