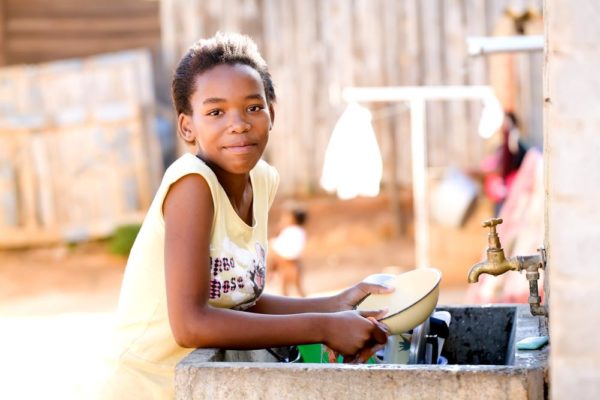 First of all, what is a chore?
Dictionary meaning: a small or odd job (routine task) OR a hard or unpleasant job
African Parents' meaning: any task (small, big, easy, difficult, pleasant, unpleasant, reasonable, unreasonable, routine, sudden) we feel like asking you to do. These chores include but are not limited to laying bed, sweeping, cooking, ironing, folding clothes, doing the dishes, washing clothes, mopping, cutting grass, buying newspaper, washing the car, general house cleaning, being called to give mummy a napkin to wipe her hands after eating, carrying mummy's bag from the car to her room etc.
African parents rock! But we can all agree that it can be frustrating with them. Many parents can and will send their kids any kind of task/chore/errand just because they do not want to do it themselves. Or because they believe they are training you.
To be very honest, most of these jobs are not-so-interesting to do, especially for some people. My younger sister can spend hours sweeping (she loves it) but give me a broom and tell me to sweep for just one hour, I would cry – real tears! I would rather spend 12 hours in the kitchen cooking than sweep for one hour. I used to take the kitchen duty all those environmental sanitation days.
To make matters worse, some of our parents do not even like these chores themselves. And then they would make us do those chores and make us hate doing them at the end of the day. My mother is a typical example when it comes to taking care of livestock; they always ended up dying, poor things. However, she loves washing clothes.
My own hatred for laying bed started when I was just 10 years old. There was this massive bed back then – it might have been just 5 and a half o, but to my small eyes, it was freaking massive. My mother made it my job to lay every evening. With my small arms, I would struggle with the massive bed and the thick bed-sheet. I did that chore for 5 years before I started rebelling against my mother but the harm was already done.
It is a fact I do not hide, I'd rather sleep on a rumpled bed than lay it; anytime I set out to lay my bed, I go back to the 10year old girl who would spend 10minutes looking wide-eyed at the massive bed back then…yes! It is that psychological.
I have no particular reason for not liking ironing clothes but I believe the amount of heat that task generates can be off-putting! I still cannot understand why my younger sister likes that task…that girl must be weird. And please, nobody can blame me for not liking to carry my mother's shoes after her to her room – I mean, you are still going inside your room, you can as well just wear the shoes and remove them in your room rather than create a chore for me! If you are tired of your livestock, just bring them to me, that is the end for them – I inherited this from my mother.
Before I am labeled a lazy woman, there are a whole load of chores I like to do: washing clothes, doing the dishes, washing the toilet & bathroom, cooking (oh I love this one), arranging the room (I had to give up on this one as a teenager when my younger sisters took it upon themselves to always scatter the room just a few days after I was done).
I have met a few people, (men & women) who told me that I only hate sweeping because I am lazy. My response to them: I smiled and told them "if that means I am lazy then so be it".
I have realized with time that the love (or hatred) of chores differs in people; I have a friend who derives joy from laying her bed. Another friend of mine would rather spend all her hours sweeping, folding clothes, and organizing the house than enter into the kitchen to put even boil water.
One question has constantly bugged me; are there people who like doing all the chores? I mean, one person likes cooking, sweeping, washing clothes (doing the laundry as the tush people call it), washing plates, mopping, ironing, laying bed, washing the car, washing the bathroom & toilet, general house cleaning, arranging the room etc? Please if you know someone (either a man or a woman), kindly point me in the direction of the person so I can start worshipping him or her.
Fellow BNaijarians, kindly share those chores you like and the ones you would rather not do.
Photo Credit: Dreamstime | Nolte Lourens