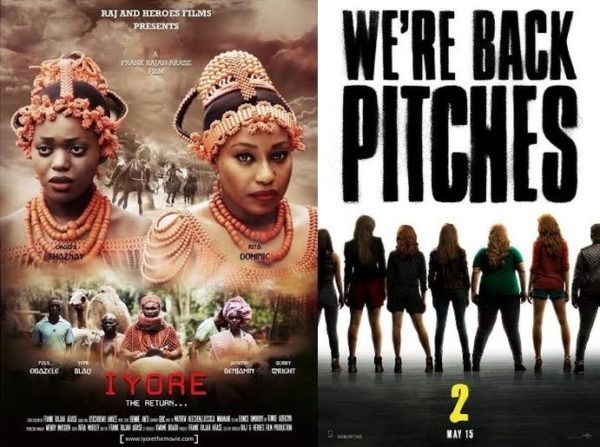 Hey movie lovers!
It's time for another Tripican Movies This Week – where we get to share all the awesome movies hitting the cinemas this week! We've got comedy, drama, action, thriller and more, all for you and your loved ones to enjoy!
Se sit back, grab your wallets and get ready to have a fun time at the movies with us. And don't forget you can get discounted tickets on Tripican,com. Just click Here.
Enjoy!
Pitch Perfect 2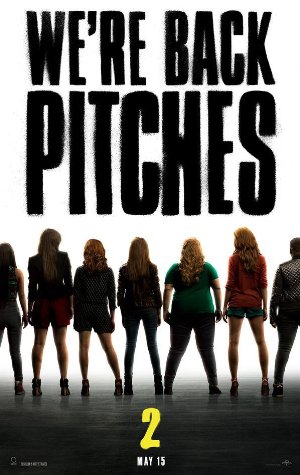 Synopsis: The Bella's are back, and they are better than ever. After being humiliated in front of none other than the President of the United States of America, the Bella's are taken out of the Aca-Circuit. In order to clear their name, and regain their status, the Bella's take on a seemingly impossible task: winning an International competition no American team has ever won. In order to accomplish this monumental task, they need to strengthen the bonds of friendship and sisterhood, and blow away the competition with their amazing aca-magic!
With all new friends and old rivals tagging along for the trip, the Bella's can hopefully accomplish their dreams.
Runtime: 1 hr 55 min
Rated: PG-13
Genre: Comedy, Music
Cast: Anna Kendrick, Elizabeth Banks, Hailee Steinfeld, Rebel Wilson
Child 44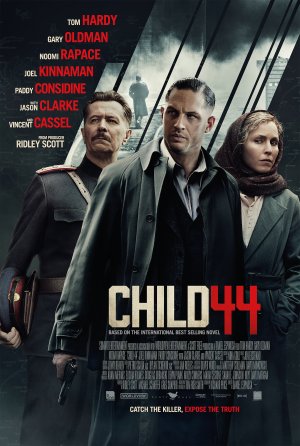 Synopsis: Based on the first of a trilogy by Tom Rob Smith and set in the Stalin era of the Soviet Union, the plot is about an idealistic pro-Stalin security officer who decides to investigate a series of child murders in a country where supposedly this sort of crime doesn't exist. The state would not hear of the existence of a child murderer let alone a serial killer. He gets demoted and exiled but decides, with just the help of his wife, to continue pursuing the case.
Runtime: 2 hr 17 min
Rated: R
Genre: Drama, Thriller
Cast: Xavier Atkins, Mark Lewis Jones, Tom Hardy, Joel Kinnaman
Directed By: Daniel Espinosa
Last Knights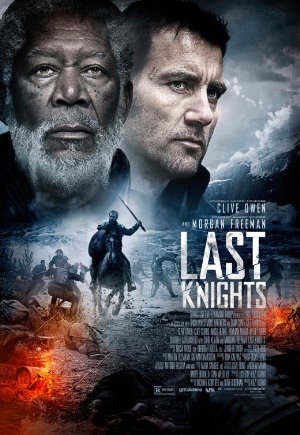 Synopsis: A fallen warrior rises against a corrupt and sadistic ruler to avenge his dishonoured master in a sword-clashing adventure of loyalty, honour, and vengeance.
Runtime: 1 hr 55 min
Rated: R
Genre: Action, Adventure
Cast: Clive Owen, Morgan Freeman, Aksel Hennie, Daniel Adegboyega
Directed By: Kazuaki Kiriya
Mad Max: Fury Road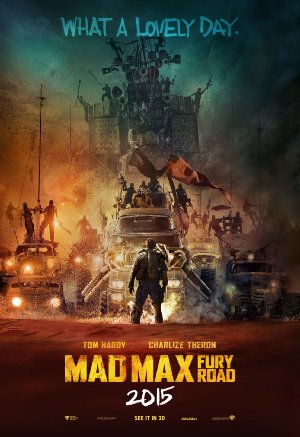 Synopsis: An apocalyptic story set in the furthest reaches of our planet, in a stark desert landscape where humanity is broken, and almost everyone is crazed fighting for the necessities of life. Within this world exist two rebels on the run who just might be able to restore order. There's Max, a man of action and a man of few words, who seeks peace of mind following the loss of his wife and child in the aftermath of the chaos.
And Furiosa, a woman of action and a woman who believes her path to survival may be achieved if she can make it across the desert back to her childhood homeland.
Runtime: 2 hr 0 min
Rated: R
Genre: Action, Adventure, Thriller
Cast: Tom Hardy, Charlize Theron, Nicholas Hoult, Rosie Huntington-Whiteley
Directed By: George Miller
Thy Will Be Done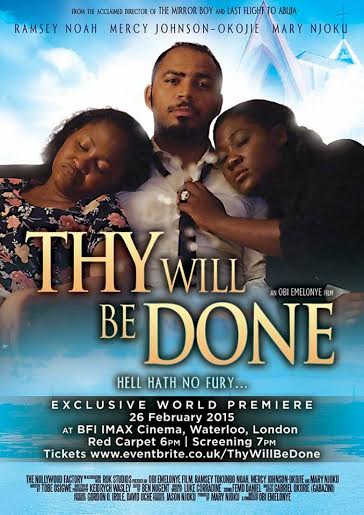 Synopsis: Pius (Ramsey Noah) is a happily married pastor in charge of a large church in Lagos, Nigeria.
But when his first wife (Mary Njoku) that he buried 7 years ago suddenly shows up, his world is thrown into turmoil. His present wife (Mercy Johnson-Okojie) tries to fight for her corner but Pius has a choice to make…between his calling and his wives; between old sins and new loyalties; between taking firm action and surrendering to God's will. Weakened by guilt and overwhelmed by sensational revelations, nothing would have prepared Pius for how rapidly things would descend into violent chaos…for hell hath no fury like a woman scorned.
Runtime: 1 hr 26 min
Rated: PG-13
Cast: Ramsey Noah, Mercy Johnson Okojie and Mary Njoku, Jide Kosoko
Directed By: Obi Emelonye
Iyore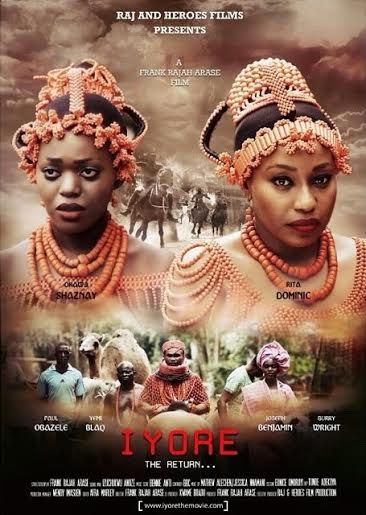 Synopsis: Iyore tells the story of a life after life…circling that we live, not remembering who we were in the world before. It is a mystical tale set around the ancient city of Benin kingdom in Edo state of Nigeria. The epic feature is a mixture of historical fact and fiction, it explore a tragic love story centered on the rich culture of colonial Benin to the present day while exploring the supernatural idea of reincarnation.
Runtime: 1 hr 50 min
Rated: R 15
Genre: Drama
Cast: Rita Dominic, Joseph Benjamin, Okawa Shaznay, Paul Obazele, Yemi Blaq, Bukky Wright
Directed By: Frank Rajah Arase
The Gunman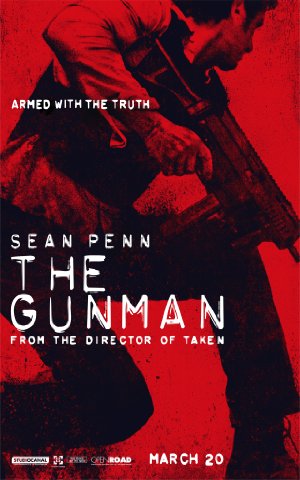 Synopsis: A sniper on a mercenary assassination team, working for an unknown client, kills the minister of mines of the Congo. Terrier's (Sean Penn's) successful kill shot forces him to go into hiding to protect himself and the members of the team from retribution. This includes abruptly abandoning his girlfriend who has no idea what is going on. The assassination, paid for by a foreign mining company, triggers wide spread chaos and death in an already inflamed Congo.
Terrier returns to the Congo years later working for an NGO, but eventually finds himself to be the target of a paid hit squad somehow connected to the ministers assassination. This leads to immediate deaths and the endangerment of the people working around him, and forces him back into hiding.
Runtime: 1 hr 55 min
Rated: R
Genre: Action, Crime, Drama
Cast: Sean Penn, Jasmine Trinca, Javier Bardem, Ray Winstone
Directed By: Pierre Morel
The DUFF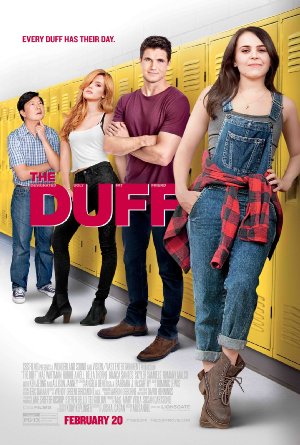 Synopsis: Bianca is a content high school senior whose world is shattered when she learns the student body knows her as 'The DUFF' (Designated Ugly Fat Friend) to her prettier, more popular friends. Now, despite the words of caution from her favourite teacher, she puts aside the potential distraction of her crush, Toby, and enlists Wesley, a slick but charming jock, to help reinvent herself.
To save her senior year from turning into a total disaster, Bianca must find the confidence to overthrow the school's ruthless label maker Madison and remind everyone that no matter what people look or act like, we are all someone's DUFF.
Runtime: 1 hr 41 min
Rated: PG-13
Genre: Comedy
Cast: Annika Gordon, Mae Whitman, Robbie Amell, Bella Thorne
Directed By: Ari Sandel
Find out about these and more movies at Tripican.com
See you at the movies!