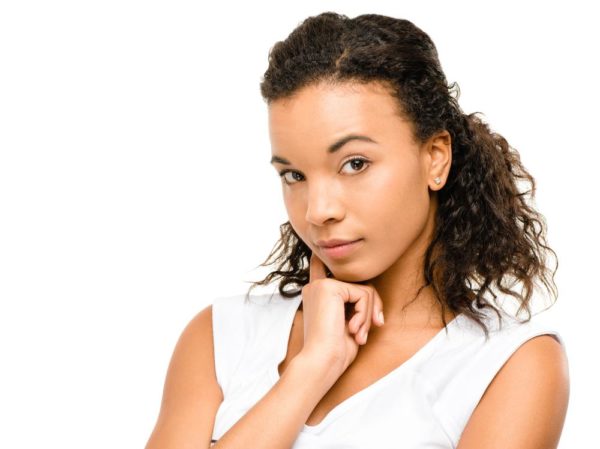 I was minding my business earlier on today when my friend sent me a message, saying she had been reading stories on the Motherhood In Style Facebook page. So, she posted one particularly interesting one for me to read.
The complainant listed a number of issues going on in her marriage, and she said something which struck me: This is the man that I reserved my virginity for, see what he is paying me back with.
That bit was funny! I wondered when women were going to stop seeing virginity as a chattel – something to be gifted. In the case of this woman, she believed she had been wronged by someone she gave this gift to. You know, kinda like… I gave you a Swarovski earrings and here's what you repaid me with.
Anyway, if you're a BellaNaija faithful, you'll know that all matters related to virginity seems to get all the gears going at full throttle.  I'm probably going to get flack for saying categorically that 'Hymen, Not Chattel', but let's leave that matter for a quick second.
Read the story below:
HELPLINE: Please post only comments that are useful, helpful, constructive and practical.
I'm married but still TTC. The problem is that "pictures and phone numbers of my husband ex-girlfriends are still with him. After our wedding, I told him to dispose the pictures including their mobile contacts but he refused and warned me seriously never to waste any of those pictures. These are people he told me he decided not to marry any of them and nothing will join him with them again due to reasons best known to him. Last month, I collected the pictures of these four different girls and tore them without his knowledge. He'd warned me not to touch them or he'll burn my own pictures. Last week, he discovered that those pictures are no longer in the album. He confronted me but I told him I know nothing about them. Since then, things have been bsf between us. He doesn't pray with me anymore, we don't talk to each other and he hardly respond to my greetings. This is the man that I reserved my virginity for, see what he is paying me back with. My heart weeps day and Night for the way I am being treated by him. Please, I need your opinion and advice on how to handle the situation because i have vowed not to apologise to him as he has denied me of my respect and dignity as the woman of the house. All that is coming to my mind now is divorce since I'm worth nothing to him. Please no insult, thank you.
Okay, so we're now on the same page. Cool?
So, I got busy with the events of the day and I swiftly forgot the lady who wanted to divorce her husband. But you know how they say the spirit moves…
I strolled over to YouTube and guess what caught my eye? A Battabox video!
Ding! Ding!! Ding!!!
Guess what Adeola, the presenter, was asking Lagosians? "Can Nigerian men pay more to marry a VIRGIN?"
The responses… HILARIOUS! I've laughed so hard, I've got tears running down my face.
Check it out here:

Okay, now you're done watching… please share your thoughts. What is the value of your unpopped cherry/unpolished knob!?
Photo Credit: Dreamstime | Bevan Goldswain