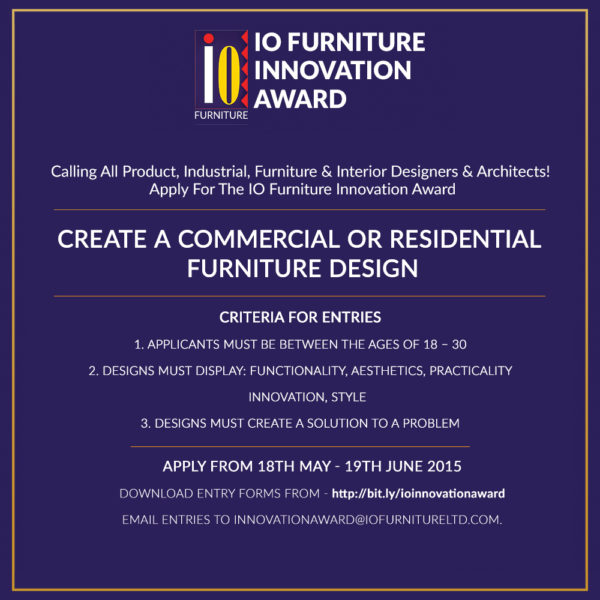 The IO Furniture Innovation Award is a platform geared towards empowering young, talented and creative individuals who are design enthusiasts to challenge themselves resourcefully so as to create a winning commercial or residential furniture design.
With the IO Furniture Innovation award, Product, Industrial, Furniture, and Interior Designers and Architects alike will be able to avail themselves of the opportunity to come up with stellar designs that push the boundaries of furniture design.
Requirements for entry are as follows:
Applicants must be between the ages of 18-30
Designs must display: Functionality, Aesthetics, Practicality, Innovation, Style
Designs must create a solution to a problem
Applicants can download entry forms from http://bit.ly/ioinnovationaward
Entries should be emailed to [email protected].
The deadline for submission of entries is Friday, 19th of June 2015.
For inquires please send an email to [email protected]
____________________________________________________________________________________
Sponsored Content