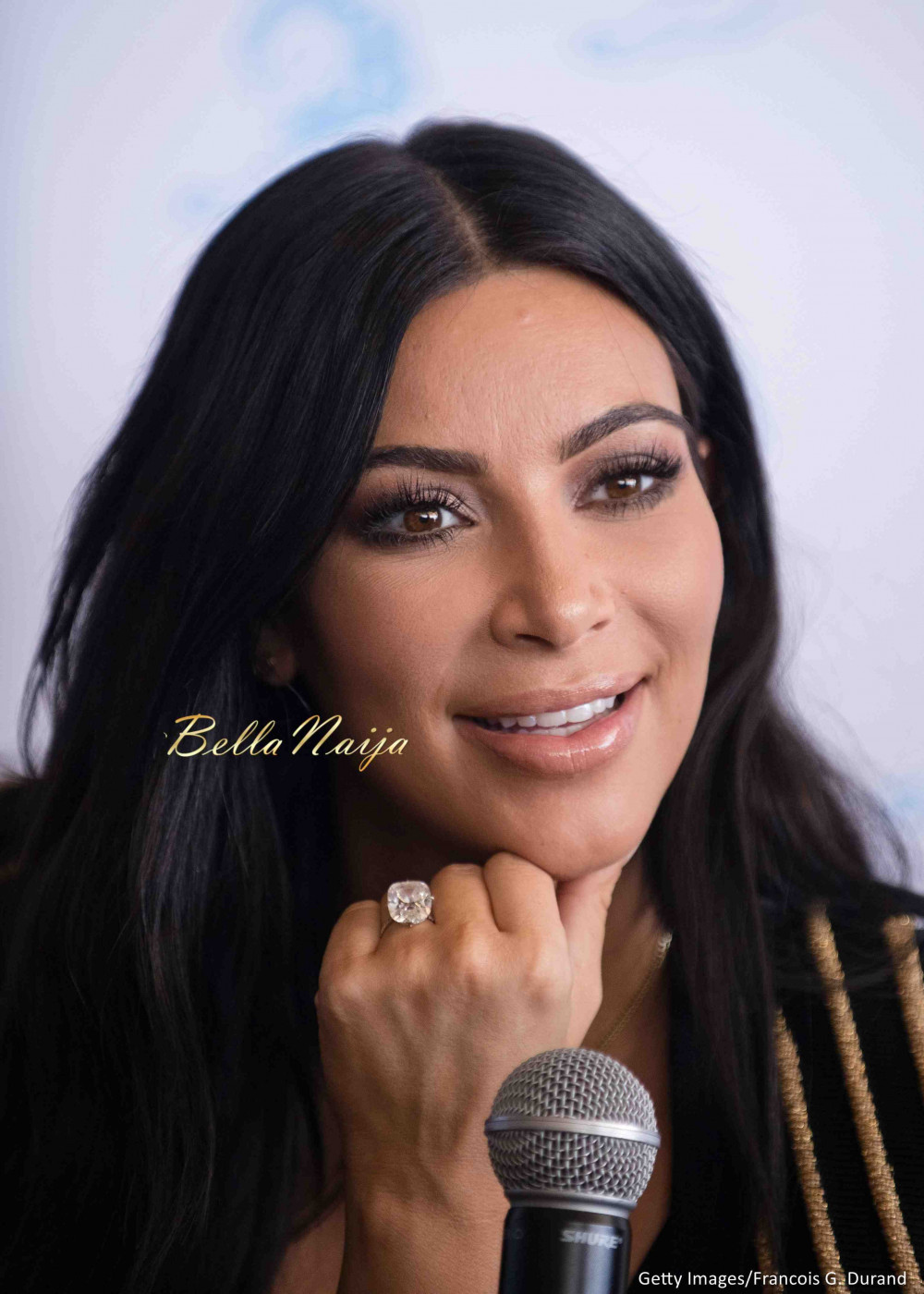 It's back to school for Kim Kardashian West.
According to Radar Online, the 4 month old pregnant Reality TV star is taking on a couple of new challenges and raising her IQ is one of them. The online mag reports that the public doesn't always see her as one of the smartest in the bunch and that is why she has decided to work at being a better person, and improving her brain.
According to an insider who spoke to Radar, "She realizes, deep down, that her IQ isn't where she wants it to be, and the only way to work on it is to study."
The insider continued – "For the past decade and a half she's been on this life or death mission to get famous, that's been her whole focus, versus broadening her horizons intellectually. Kanye's been encouraging her to try new things during this pregnancy, and education is top of the list." "She's looking at classes she can take from home, with the help of a private tutor."
There has been some speculation that this might just be a trick to get higher ratings for her TV show Keeping Up With The Kardashians, but the insider says otherwise. "Of course there's the added bonus of ratings for the show, but Kim insists that's not her main motivation."
***
If this is true, then we are happy she's going back to school. Read the full story on Radar Online.
Photo Credit: Getty Images/Francois G. Durand