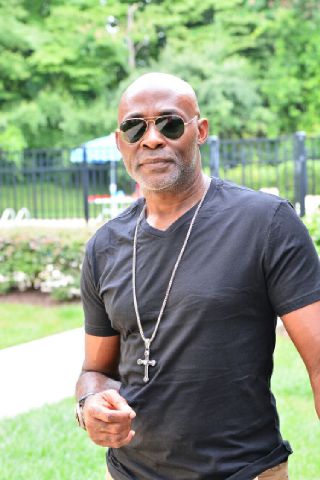 It doesn't have to be Monday to have a Man Crush and Richard Mofe Damijo is our man crush all day, every day, and these new photos justify that.
The man is ageless at 53!
New photos have surfaced that show a trimmed-down RMD looking dapper in a 2-piece black suit, while some other ones showcases him posing like a model in casual-looking styles.
Golden Icons exclusively received these photos taken about a week ago in Maryland, USA.
A while ago, at the 2nd Annual Golden Icons Academy Movie Awards (GIAMA), RMD was asked about his trimmer look and he explained
"You know, I have to keep up with the younger generation now, they are taking over, so… one has to sit up and you all better don't count us out yet. I had no choice but to get in shape to stay on top of my game, and you know, I never left the movie industry, people always think I'm done… and all i say is don't count me out, once an actor, I will always be an actor, that is who I am."
Photo Credit: Golden Icons