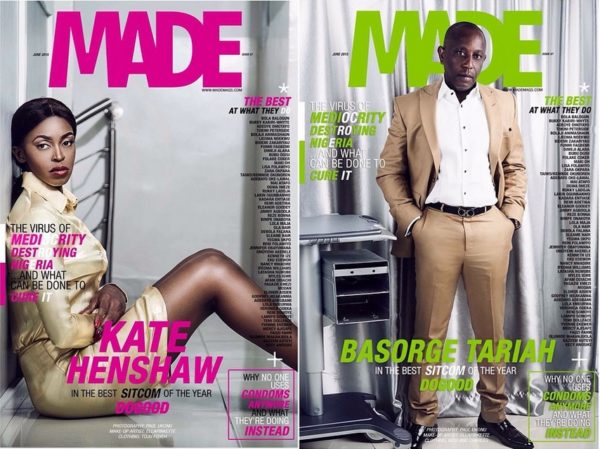 Kate Henshaw is stunning in the latest issue of Made Magazine where she features on the double cover with her 'Do Good' sitcom co-star, Basorge Tariah.
The photos were taken by Paul Ukonu and styled by Tokyo James with Kate Henshaw's outfits from Toju Foyeh and Basorge Tariah's outfits from Bosi & Charles.
In the magazine the two stars talk about the new sitcom and why it is 'the best sitcom of the year'.
Photo Credit: Made Magazine