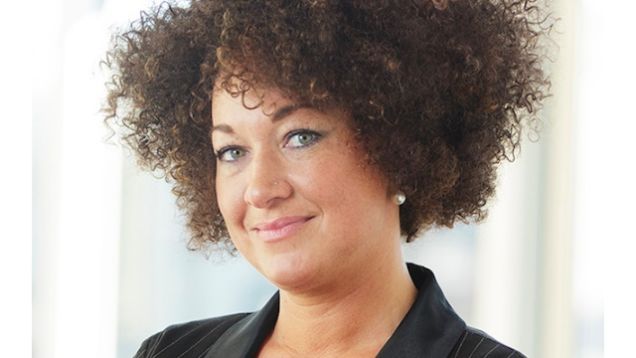 A respected civil rights activist in her state, Professor Rachel Dolezal's name is buzzing all over the internet today!
The part-time professor of Black Studies was the President of her NAACP (National Association for the Advancement of Colored People) Chapter in Spokane, Washington, USA.
Rachel Dolezal was first exposed in a local TV interview. After she claimed her and her sons were the victims of a hate crime, the reporter asked routine questions about the incident, then confronted her with a photo of her white father. When she started looking puzzled, he asked her if she's African-American.
She replied, "I don't understand the question."
When asked if her parents were white, she mumbled, "I refuse …" and walked off.
Here's the raw interview footage. You can skip to the 7:55 mark for the exposing moments.
Rachel's parents – Ruthanne and Larry – married for 41 years, made the move to expose her.
They spoke to press and released her birth certificate with their names on it, as well as photos of her growing up – she was a blonde hair, blue eyed girl.
In an exclusive chat with Spokesman, Rachel's parents say they are Czech, Swedish and German, with only 'faint traces' of Native American heritage. Although Rachel attended a HBCU (Historically Black College/University) – Howard University, for her Masters, her parents claim she is not black at all.
They adopted four African-American children when she was already an adult. Here they are in a family photo, at her wedding. She is now divorced.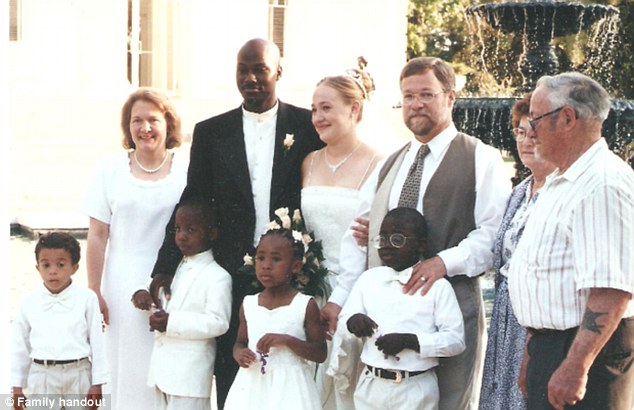 They claim she started distancing herself from them in 2006/2007.
Meanwhile, when running for the Office of Police Ombudsman Commission, Rachel stated she is Native American, African American and White. She also made her hair curly and frequently wears braids.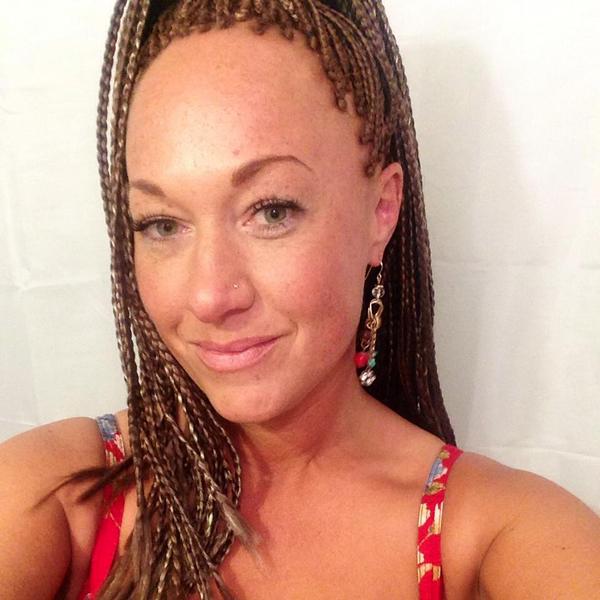 As a result, she is currently being investigated by the Mayor's office. It also turns out many people had been questioning her ethnicity, and her hate mail threats.
Eastern Washington University, where she is a professor, has declined to state how they will approach the apparent deceit.
Her mother Ruthanne was asked what she would tell Rachel, she said –
"I would say, 'I love you, and honesty is the best policy',"
"I firmly believe that the truth is in everyone's best interest."
Source: Spokesman | Daily Mail