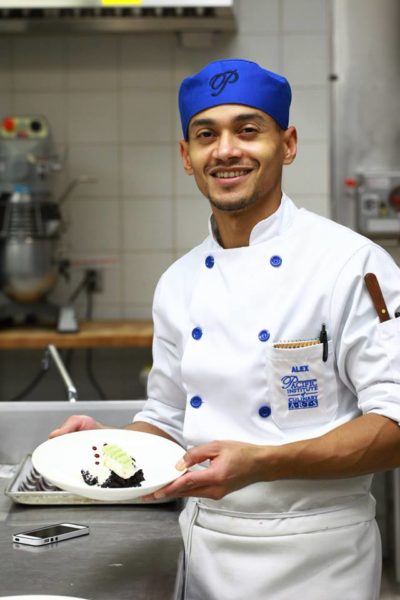 I can tell you for free that Lagos is hectic. If it isn't a driver problem then it's fuel, or traffic, or which church to attend, or power, or anything and everything under the sun.
It's stressful…
…and so it's important to celebrate the small victories that come our way now and again. Temporary mood alleviators as I like to call them, such as finding a free bench at the gym, or a piece of cake to eat thereafter :).
Against this backdrop, alternative diets such as vegan, paleo, gluten free etc seem far removed – a first world problem; but I'm probably not the first to tell you that these are gaining traction in Nigeria and you'll find devotees and gatherings all around Lagos for example.
To celebrate these hipster "alternative" folks, I've decided to share my dairy free, vegan banana bread with muesli streusel.
You'll need (makes one standard loaf):
Bread flour 225g (sub with rice flour for gluten free)
Baking Soda 7g
Salt 3g
Cinnamon 7g
Nutmeg 1g
Vegetable Oil 53g
1 ripe and soft avocado (sub with 1 large egg for non-vegan)
1/4 cup cornflour (sub with 61g of whole milk for non-vegan)
Brown Sugar 150g
Honey 50g
Ripe Bananas (mashed) 225g
Vanilla Extract7g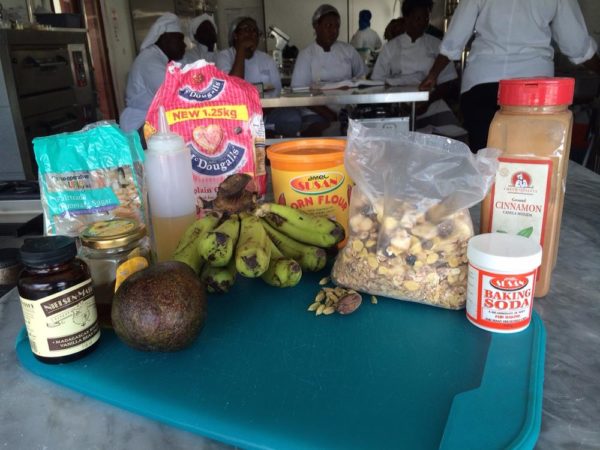 How To
Sift together dry ingredients into a large mixing bowl. With whisk or by hand, beat sugar and bananas until broken up.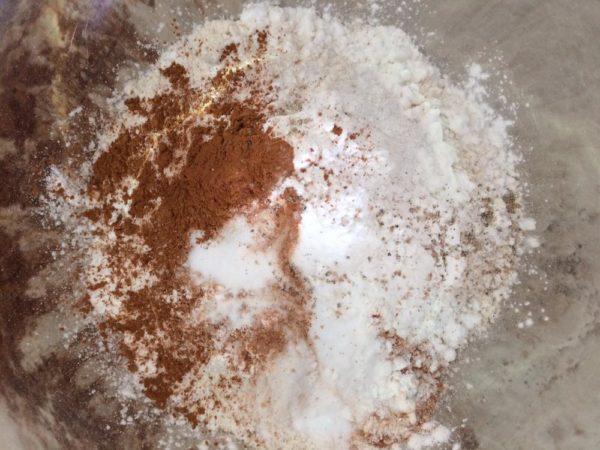 Add diced avocado (or beaten egg) and whisk on medium high until the mix starts to lighten in colour. Slowly add all the liquid ingredients one at a time in any order.
Fold in dry ingredients all at once.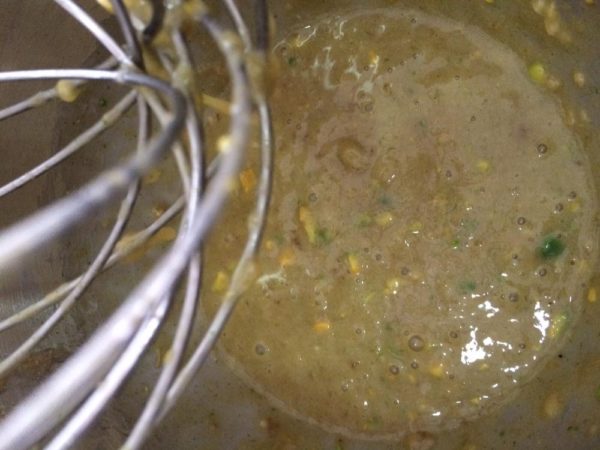 Spray or grease a standard loaf pan and preheat oven to 175C.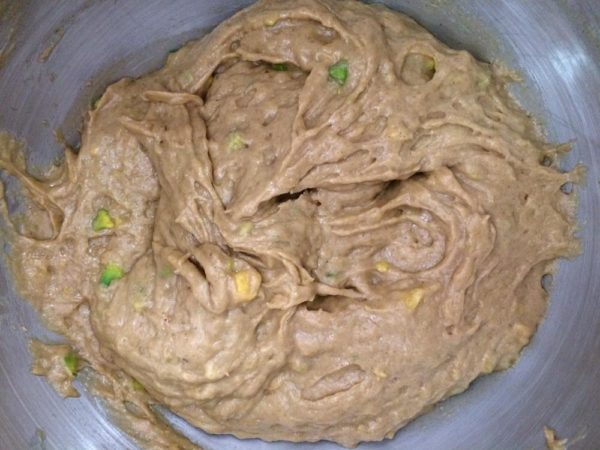 Deposit batter and sprinkle muesli streusel over surface, bake for about 35 minutes or until ready. Check for doneness by inserting a toothpick into the centre of the loaf, it it comes out clean your banana loaf is ready.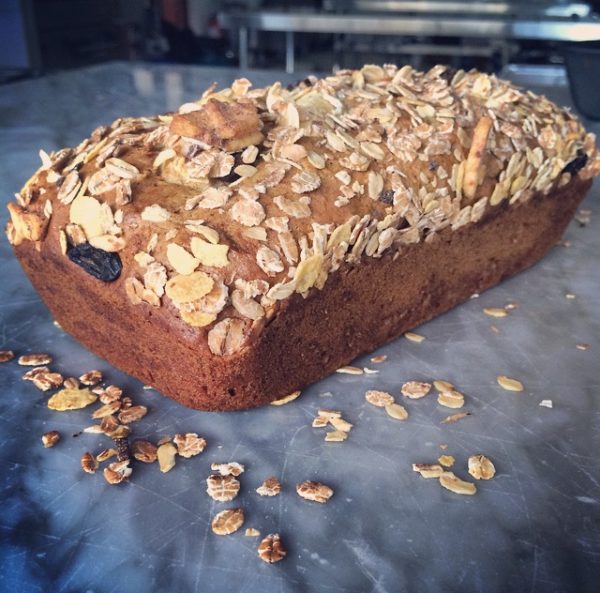 Chef's notes
I was in a hurry to get this recipe to you, and only had semi-ripe bananas and avocados at my disposal. It's important to source yellow bananas and super soft avocados, as this will improve the taste your loaf and the quality of the final product.
The honey in this recipe helps the loaf stay moist for up to a week, and my recommendation would be to refrigerate it until you're ready to eat or serve, and only then bring up to room temperature.
As always, please post some feedback or even send a DM with your loafs to my Instagram. I'm always eager to hear how my recipes work for you.
Until next time remember to cook with class and serve with style.
Your Chef Alex.