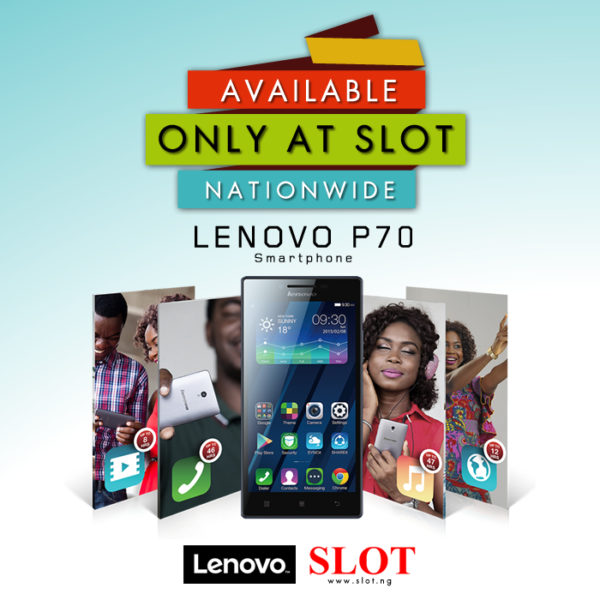 Lenovo Technologies West Africa is set to give Nigerians the ultimate smartphone experience by providing them a Smart device that works as a power bank, an added feature outside of the performance of a super smartphone. This they have done with the introduction of the Lenovo P70 Smartphone, fondly called Lenovo's Round the Clock Performer.
With a 5.0 HD IPS display, the device weighs 149 grams and comes with a capacitive touch screen, 16M colors and a 5-point multi touch. The processor is a MediaTek's 4G LTE True8Core™ which ensures that the device doesn't slow down despite the magnanimous responsibilities that is expected of the device. It also comes with a 2GB RAM and a 16GB ROM with the opportunity to expand the memory space up to 32GB.
Lenovo P70 Smartphone boasts of a huge 4000mAh battery with Quick Charge feature, advanced power-saving software and OTG charging to power your other devices. This also enables you to have at least 18 hours of talk time when connected to the 3G network. Putting in mind the need for Nigerian users to have a device that also enables them to take memorable moments, the Lenovo P70 Smartphone has a primary camera of 13mp and the selfie camera is 5MP– all of which ensures a brilliant perfect shot enhanced with gesture controls and beautification features. There is a never a dull moment with the Lenovo P70 smartphone as it comes fully loaded with games for your entertainment.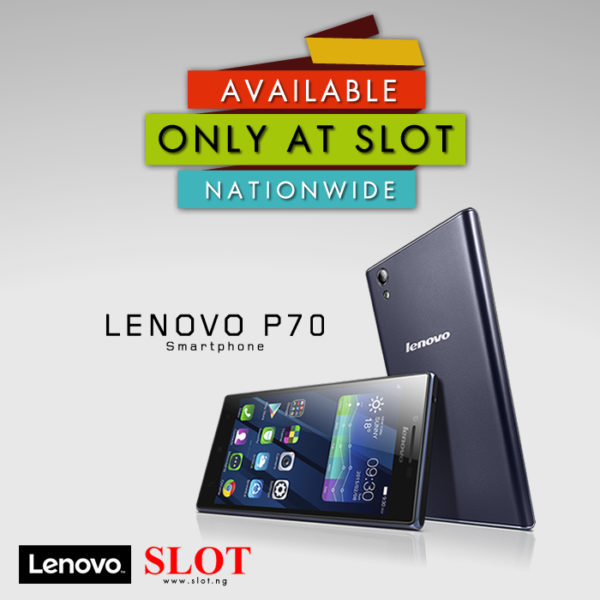 In line with some of the earlier devices from Lenovo Technologies West Africa, the Lenovo P70 Smartphone comes with built-in Lenovo Doit Apps such as the SHAREit for rapid sharing of photos at no additional network charge, SECUREit which ensures that your device is protected all year round, SYNCit for backing up and restoring of all your files and SNAPit Camera, the most intriguing app that offers user-centric hardware and software to help bolster the photo experience on the Lenovo P70 Smartphone.
This Dual sim device uses a micro sim and comes only in the midnight blue color with a full warranty for your device and other enhancements and accessories to give you the ultimate experience. Some of which includes a Travel adaptor, USB cable, Ear phones, Back cover, Screen Film and the OTG cable.
Owing to the current power instability in the nation, this device comes in highly recommended as a response to that challenge. If you are one who requires a device that can go all day without going flat, gives you a solid smartphone performance and a glitch free multimedia performance, then this is the device for you.
The Lenovo P70 Smartphone is sold exclusively at all Slot Mobile Shops in Nigeria or order online at www.slot.ng/lenovo-p70 to get a limited time of offer of a N5,000 recharge card when you buy one today and as you know all promos have a clause, Offer valid while stock lasts!
Our lives are always on, so should the device that goes everywhere with us. With the New Lenovo P70 Smartphone You never stand still!!!
___________________________________________________________________________________________________
Advertorial– Sponsored Content