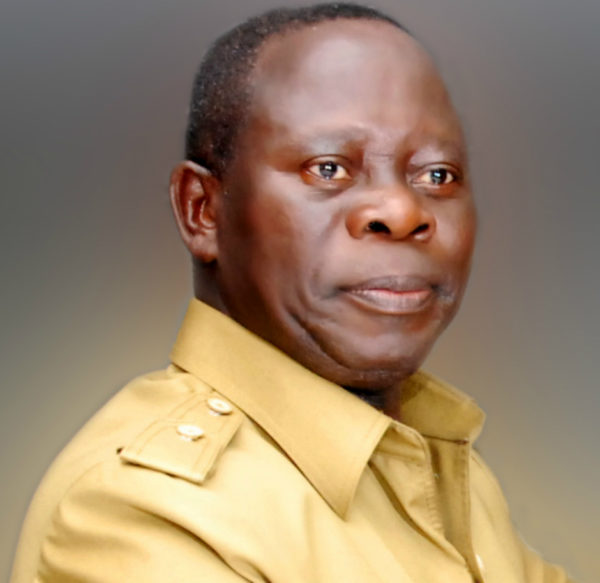 The drama over missing money in the Excess Crude Account continues.
Earlier this week, former finance minister, Ngozi Okonjo-Iweala denied allegations leveled against her by governors of Edo State, Adams Oshiomhole; and Kaduna, Nasir El-Rufai, that she spent $2.1 billion from the excess crude account without authorization.
And now, Oshiomhole is publicly challenging Okonjo-Iweala, asking her the whereabouts of some money she allegedly claimed was left in the account.
According to Vanguard, Oshiomhole made the following remarks while speaking with Channels TV about the state of the economy:
"The decision to take money from the Excess Crude Account, if she had the power, the law should have been that power is vested in the National Economic Council, NEC. NEC is an institution created by the constitution.
What she was referring to is her own administrative arrangement. This $2 billion is the last sum, in her last report. She said we have $4.1 billion, she said so orally but it was captured in the minutes, only to come at the last minute to say oh 'X' is left.

If you ask her, what is it that she paid for on the strength of augmentation, that is to say, if they were augmenting, it means that even if there is a drop in price, they will take from the Excess Crude Account to make up the difference.

"If they were doing that, you wouldn't have the kind of situation we are in today where revenue drops by about 45 percent. I think, with all due respect to Okonjo-Iweala, she knows how to play around, (I don't want to say, lie) with statistics. I have made this point that she kept open only part of the pages and not the entire book.

The logic of transparency is that every minister must publish in full what is accruing to the Federation Account, month to month, and what is distributed to whom. What she has been publishing is what went to the Federal Government, each state government and local governments.

But she has never published simultaneously what accrued during the period, out of which this said sum was distributed so that you can get the net, what was distributed from all that was collected and see what is left in the excess crude. Now you can see her changing the goal post.

Okonjo-Iweala was a member of the National Economic Council. I was a member. I had asked her and I am on record as asking her, don't give us verbal report on matters of Federation Account, give us written report."