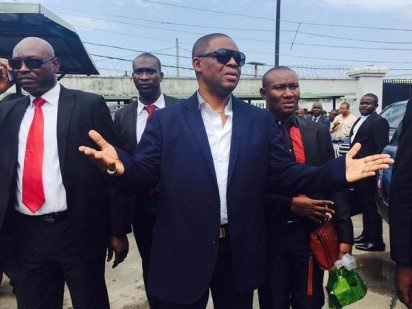 I guess now we can call him "The Politician Formerly Known as Femi Fani-Kayode."
Following a High Court's decision to discharge and acquit him of money laundering charges, Femi Fani-Kayode is in high spirits.
To celebrate the court's verdict, the politician has changed his name to David Oluwafemi Olukayode.
Speaking on the name change, Fani-Kayode Olukayode said, "Olukayode means 'the Lord has brought me joy' and today [yesterday] he has done precisely that," Vanguard reports.

Olukayode's girlfriend, Precious Chikwendu, took to social media to express her joy over her man's acquittal.
She posted the following picture online, along with the caption "That's a pout of victory!!! Dancing etighi forth and back @realFFK @adeyanjudeji".