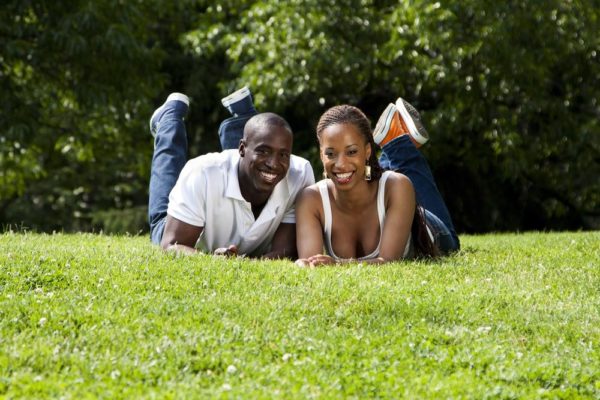 A lot of times, you hear people say "he's not the person I used to know; he changed"! "I don't know what happened, she just changed"! At other times, the blame isn't put on anyone at all, so you actually hear "things changed!"
So what does this statement mean? Or should the question be, how does this even happen? Very recently, I was having a conversation with a very close friend of mine and this came up. We dwelt on it for so long and he just kept asking, what do people really mean by this "change" thing? Well, being the person I always get to be, I tried to explain this (from my point of view of course).
Ok. So I'll paint a picture with Miss and Mr Right.
Miss Right has always had dreams. For her career, she's always wanted to be her own boss someday. She's also always dreamed of having a family; for her, the perfect bae and hubby (eventually), would be a tall, light skinned, cute handsome guy who always looks dapper, has a good command of English, err, let's say all definitions of hot! Fast forward years down the line, she meets who she is convinced is her Mr Right. Well, apparently, he has to a large extent, what she's always wanted. She eventually accepts there is nothing perfect but, he is close to perfect in her eyes so she'll have him.
They kick off wonderfully. They start off with friendship first and then, as time passes, she falls in love with him and he falls in love with her too. Their friends begin to envy their relationship; people see them and go "aww, too cute". You know that perfect couple? Yes, that's them. 4 years pass by and her friends begin to say to her "I'll be on your bridal train o", "ah ah, how far aso ebi now?", but for what it's worth, there are a lot of things going on internally which these friends know close to nothing about.
So Miss Right has been dating Mr Right and she's began to discover him as a person a lot more. She's also learning to accept him for who he really is. The problem now is, just when 3 years had passed, things changed between them. Now, Mr Right seems to be "different" in her eyes. A lot of things he does just seems to be annoying to her, she feels bored in the relationship, she no longer longs to talk to him every single day and she just wants to quit! Ok ok. I'm sure some of you might be thinking this isn't reasonable but Miss Right can argue it is. So, she'll tell you, I'm not as excited anymore. I'm tired of this routine lives we now both live. I talk to him because I have no other choice.
Valid argument? Maybe not. But she isn't even done telling you her the problems. "We don't discuss deep things, we just have basic conversations"; "he seems to think he's always right, hence, I have little say. I don't even bother to argue over certain things with him anymore, for me, it's a waste of valuable time cause he hardly sees my point", "I thought he was the one but I doubt it now"; "he always wants me to do what he now wants and he's forgotten it's my life-he tells me, don't wear that, you'll attract attention instead wear this cause I love it on you (and in my head I'm thinking, what if I don't love it on me?), I don't like the fact that you've got that personas a friend, this and that". It's just frustrating. I no longer feel the spark between us anymore! I don't talk to him like a friend anymore; I talk to him as "we are in a relationship". Sometimes, I sit and wonder if it all happened too quickly, but I don't feel that way. Was our initial friendship fake then? Worst of, he doesn't seem to think or believe there's an issue. He thinks I'm just acting up and it'll pass.
I've tried talking. Nothing! I've drooped salient hints. Nothing! You know, one thing that stands out for me as a big issue is he just cannot realise that since we've been together, time has passed and I'm trying to be a better person daily. Ok, take for example, my career. He cares less about it. Sometimes he'll say I have a good paying job others wish for but no! I'm thinking of the future and not just "the now". What really hit me is, recently, we were talking and do you know what he said to me? He said, "Baby, you've changed o! Please bring back the person I feel in love with" and I sit there wondering what in the world he's talking about. Of course I've changed; I've evolved. Now here's another problem, he's also changed and he can't even figure that out. You know, I wish I could spell this out straight but I just cannot… And then she'll apologise to you for taking your time or ranting.
An inquisitive person would ask, (maybe you wouldn't but I guess I will – especially if I'm regarded a friend) "so do you think you could successfully build that family you've always wanted with him? If he asked you to marry him right now, would you?"
She'll say, of course I will. Why wouldn't I? I'm not sure I could get anyone as good as him anyway. Don't mind me and all these things I've been saying o. It's not that much of a big deal. We can surely work around it cause we are already doing that.
I don't know about you but I will ask one last question: 10 years down the line, do you see yourself living an exciting and truly happy life with him and you both having truly deep talks or would it just be a convenient life which you'll just take fulfilment in by saying to yourself "I'm married with kids. I've got a family and that's what counts. And you both just live as married normal people? Then she might get silent and say after a long pause, "convenient" is the word. That's what I can see. I don't know how we got here; he's just changed a lot. Things have really changed. Perhaps, it's his real person that's coming out?
This is just one of many many possible stories about change out there. Changes happen to everyone. One question related that I keep asking is who says there's never "better" out there? This "there might be no better mentality" happens a lot- with relationships, friendships and even our everyday jobs. Don't get me wrong, I'm not saying leave that job, or abandon that friendship you've brewed for years, or jump out of that relationship or just carry on with life like certain things never happened. All I'm saying is, be true to yourself. This "change" in question, is it permanent? Can anything be done to remedy the situation? Is this a change that is for good?
Does this change bring out the realness of this person or you at that job? Does this change mean you'll also have to change too? Does this change give you reasons to be a better person? Or does this change just a pointer you should move on with your life and hope you find better?
Let's have a conversation on this. Hopefully my friend stumbles on this sometime and gets some more insight. So please, drop your comments below.
Photo Credit: Dreamstime | Paul Hakimata