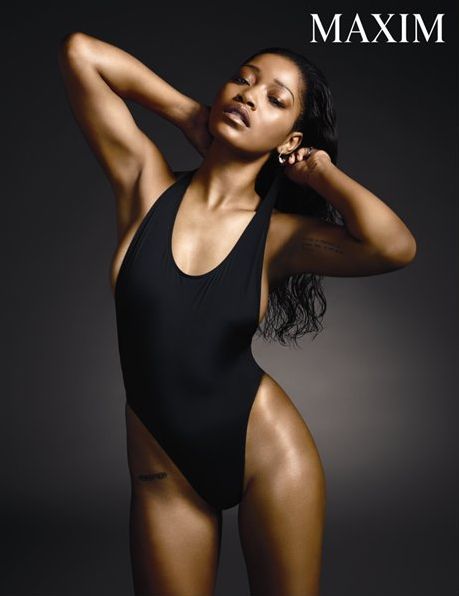 Former child star turned TV host, Keke Palmer is turning heads with her new shoot for Maxim Magazine's October 2015 issue.
The 22-year-old actress, who is set to star in FOX's new thriller-comedy – Scream Queens, alongside Ariana Grande, Emma Roberts and more; shows off her sultry side in active wear for the menswear magazine. We see Keke flaunting her curves, and pulling off seductive poses for the camera. She's not the little girl from Akeelah & the Bee anymore.
With roles in upcoming movies – Barbershop 3, Ice Age: Collision Course, and more, Keke is definitely on a roll to super stardom. We can't wait to see her on our screens.
See more images from her shoot below:
To find out more about Maxim Magazine, visit Maxim.com.