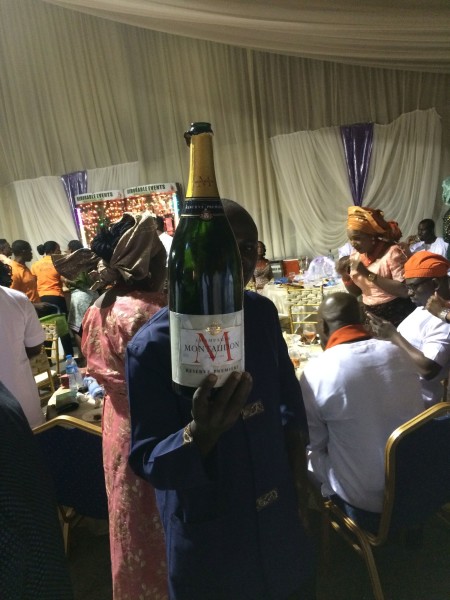 What is a Jeroboam? You might ask yourself, as I did upon hearing that the Jeroboam is now the in thing at weddings and events. A Jeroboam, I have learnt is a 3 litre bottle of champagne; this equates to four standard bottles of champagne.
Traditionally, large bottles of champagne are named after Biblical figures. The Jeroboam is named after two kings of Israel, the first of whom is generally regarded as the founder of the kingdom of Israel.
The Jeroboam is famed for its use by winners of the Formula 1 Grand Prix, winners of the Tour de France & Arsenal Football Club when celebrating winning the Football Association Cup.
The tradition of paying tribute to the winner of a Grand Prix with a bottle of champagne began in 1950. That year, Reims hosted the first ever French Grand Prix at the Gueux circuit overlooking the rolling Champagne countryside.
Come to think of it I have memories of Michael Schumacher spraying his supporters with champagne from a Jeroboam after winning a race on the podium. Today, we see the likes of Lewis Hamilton doing the same.
A Jeroboam means celebration. The height of it.
Now the Jeroboam has found its way into the Nigerian wedding market; having made appearances at weddings and events every month this year; it could be used during the toast but it's often brought out during the climax of the wedding reception or celebration. Guests often approach the life size bottle for a glass.
It's a sight to behold.
Nigerians love to celebrate. The Jeroboam is apt and is here to stay.
Visit www.champsonthego.com for exciting Jeroboam offers ***
____________________________________________________________________________________________________
Advertorial– Sponsored Content