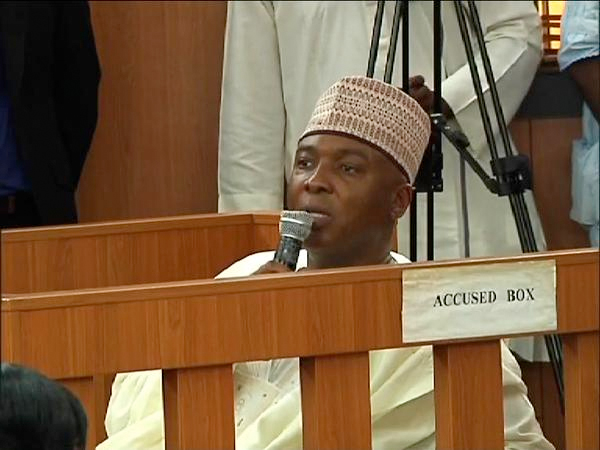 The trial of Senate President Bukola Saraki by the Code of Conduct tribunal sitting in Abuja has adjourned until November 5th and 6th 2015.
Chairman of the tribunal, Justice Danladi Umar said he would await the outcome of the Court of Appeal on matter of jurisdiction.
Senator Saraki is facing a 13-count charge bordering on alleged corruption and false declaration of assets. Over 80 senators were at the tribunal today in a show of solidarity for their colleague. The Senate which is currently completing Ministerial Screenings postponed the next set of screenings until Thursday due to Saraki's trial.
The accused has pled not guilty and has approached the Appellate Court to challenge jurisdiction of the Code of Conduct Tribunal to try him. He has also asked the Court of Appeal to rule that the Tribunal is not competent to go ahead with the trial since it has only two members now instead of three.