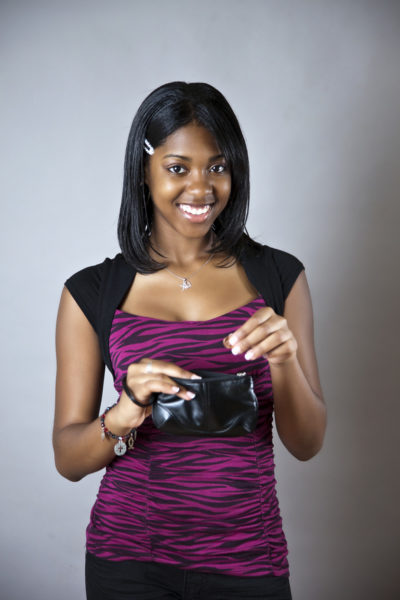 In Principle of Finance class, I was taught that the sources of funding include; family and friends (F&F), grants, financial institutions etc. Apart from F&F, other sources might require the borrower to meet certain criteria. (Read up the 5 Cs of credit if you are getting funds from a financial institution.)
A couple of weeks ago, I decided to clean-up my internet banking by deleting beneficiaries I did not foresee future transactions with. As I cleaned it up, I realized about 3 or 4 people who promised to payback funds borrowed by month end did not fulfil their promise – 2 out of these people never mentioned anything about the money till date.
I am sure we can all narrate a story about a defaulting debtor who decided not to payback and still remained mute.  However, if we search deep within us, we also have magnificent debtors who pay back on or before the stated date.
"Asake, you should never lend out what you can dash" Ayo said.
"What if the borrower genuinely needs more than I can dash out?" I asked myself.
I remember during my youth service, a fellow corper needed to pay for her professional exam on a particular day. The bank to which our NYSC allowance was paid into was very far from our place of primary assignment. As soon as our salary was paid, she reached out to me and asked I could lend her 35k which was my entire salary. She said she would pay back within 2 days. On the second day, she called me before 7am to request for my bank details. YES!!! She paid back.
I feel like the rule of lending out only what you can dash would be unfair to those who are credit worthy and do not have alternative borrowing source(s).
Apart from the rule above, there should be more rules and regulations guiding borrowing from F& F so I came up with Borrowership 101 – Basic rules for borrowing, (feel free to add yours).
Be direct with your request:
Loan ≠ dash. Never assume a loan is a dash no matter how small the money is.
Share a payment plan:
This helps both you and the lender plan effectively. Sometimes, we borrow a lumpsum that we are unable to pay back due to our current cash flow. Discuss the option of installment payment with your lender.
Stick to the plan:
There will be times when you cannot fulfil your commitment; please communicate the change in payment and stick with the revised plan.
Notify the lender of any payment – if under an instalment payment plan
Also, share the total loan paid so far and balance to go after each payment. This helps guide against any future dispute on how much is outstanding.
Do not broadcast your loan or payment plan to a mutual 3rd party:
Take into consideration that your lender might not be a commercial lender as there might be a dispute if the 3rd party approaches your lender and does not get the same facility.
Do not borrow a perpetual defaulter money the third time unless it is a dash.
Remind the borrower(s) of their commitment:
They might have forgotten. Honestly, I have done this only once, it is not my favorite thing to do
We have to acknowledge there are moments in life when we need money to do something personal or a business deal which cannot be solely funded by us hence we source for funds.
There was a time I used to spend my mum's money because I was always with her debit card. Whenever I paid back and tried to reconcile the account with her, she'd tell me she is not interested – saying "You borrowed my money and you should be disciplined enough to return the exact amount – if you don't return it, next time you swipe the card, there will be nothing there"
Till next time, remember money can be a relationship builder or breaker – the coin can land either way, toss wisely.
Photo Credit: Dreamstime | Mary Katherine Wynn