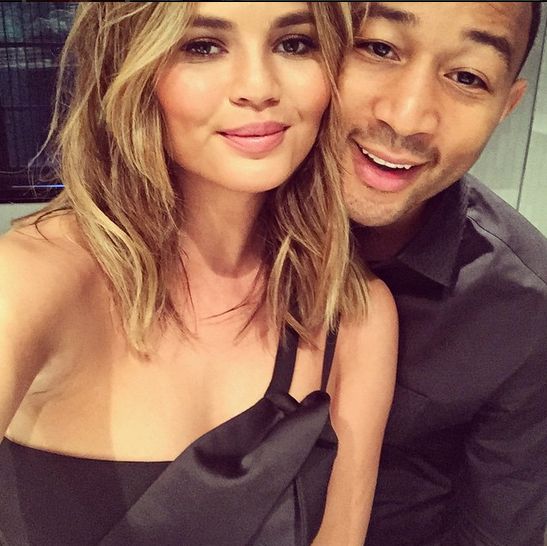 Chrissy Teigen is pregnant! Chrissy, Oscar winning musician John Legend's model wife made the announcement on Instagram a few hours ago.
The couple has been together for many years and just a few weeks ago, Chrissy tearfully revealed on her talkshow FABLife with Tyra Banks that they have struggled to conceive and have undergone fertility treatments.
They met in 2007 on the set of John's music video for Stereo, she boldly told Wendy Williams that they 'hooked up' after the music video – Chrissy, 21 at the time, went to John's hotel that night to say good night, and she didn't leave until the next morning – watch below!
The pair dated for four years and got married in Italy two years ago – in September 2013.
Chrissy is also his muse – she was the inspiration for the 'All of Me' track, which shot him into the spotlight as a pop star, beyond his R&B roots.
She is also currently writing her cookbook. We congratulate the couple on their new addition – boy or girl? We can't tell, but we are eager to find out.
Here's the announcement!
Photo Credit: Instagram.com